Great Lake Carriers, Case Study Example
This Case Study was written by one of our professional writers.

You are free to use it as an inspiration or a source for your own work.
What marketing data would you want to be available to make the decision? GLC has already done the marketing groundwork by visiting the port directors and getting a positive response. The port organizations themselves would have an incentive to contact their own customers with news of the added service if and when it becomes available. GLC now needs estimates of what prices to charge freight on the basis of ship-space used, delivery times, weight, contents, and needed GLC-supplied RFID-data, if any, to determine the extent that the potential market is a profitable one. GLC should do an in-depth study of capturing U.S.-bound container cabotage at Port Colborne and Montreal falling under the jurisdiction of the Merchant Marine Act of 1920, commonly known as the Jones Act. (Cornell University Law School (n.d.)).
What cost data would you need to make a rational decision? How many ships to buy and their cost, with special attention to built-in higher construction-costs resulting from the Jones Act; any potential conditions that might require the initial investment to be paid for by higher prices for its current bulk-cargo business, or by the selling of a portion of its current fleet; the present cost and estimated future cost of ship fuel; the relatively higher or lower cost of maintenance for the ships in comparison with GLC's present bulk-shipping fleet; the cost of insurance for the ships and cargo; the present cost of the RFID tags; the expected decline in the cost of RFID tags; the kinds of data from future RFID tags that might justify premium pricing.
What are some of the logistics supply chain issues that GLC should consider? Whether each port's empty-container holding areas will be able to handle a significant increase in Great Lakes container traffic; whether each port's rail and trucking will be able to handle a significant increase in traffic; whether the demands of container-specific cargo will conflict with GLCs present bulk-cargo operations; and how much the new investment will be affected by idle time during winter. It may be that the important logistics-related unknowns would hinge on the outcome of a consultation with a 3PL (Third Party Logistics Provider). GLC would also have to determine to what extent increased and continued reliance on a 3PL would impact the venture's overall profitability. (It may be that GLC's customers will be the ones with critical logistical problems to be solved, and that the costs of a 3PL have already been factored in at their end.)
What is your recommendation regarding the RFID Technology? I recommend that GLC delay as long as possible any significant investment in RFID technology. Why? RFID technology will become a commodity, like computer chips. Like similar electronic devices, the prices can only fall steadily while their capacity and sophistication increases (RFID FAQ, 2012).
Based on what you know, what recommendation would you make to the GLC Board of Directors regarding a container ship operation? The decision to invest in a container-ship operation should be made independently of the question of RFID technology. Actually if GLC were to go into container shipping, it should expect to eventually offer routine RFID technology–data-feeds increasingly at or near cost while continuing to compete against rail and trucking on price alone. Premium data could only be a function of a specific load of freight, and in such cases owners of the freight would be likely to include their own tags inside the container(s). It is my view that RFID shipping will not provide a service which will justify premium pricing for long.
A cost-benefit analysis of moving into the U.S. cartage container-shipping business on the Great Lakes would have to take into consideration the possible repeal of the Jones Act. On June 25, 2010, Arizona Senator John McCain introduced legislation that would do so in accordance with the perception, held by many, that the Act is outdated and protectionist. A prudent business plan would have to recognize that the Act's days may be numbered (even as, given its bipartisan political support, the number of those days may yet be in the thousands).
GLC's Board should view the proposed venture into container shipping with skepticism.
References
RFID Journal. (2012). Frequently Asked Questions. Retrieved from http://www.rfidjournal.com/faq/20
Cornell University Law School. (n.d.) Legal Information Institute. Retrieved from http://www.law.cornell.edu/uscode/html/uscode46a/usc_sup_05_46_10_24.html
Stuck with your Case Study?
Get in touch with one of our experts for instant help!
Messenger
Live chat
Time is precious
don't waste it!
Get instant essay
writing help!
Plagiarism-free
guarantee
Privacy
guarantee
Secure
checkout
Money back
guarantee
Get a Free E-Book ($50 in value)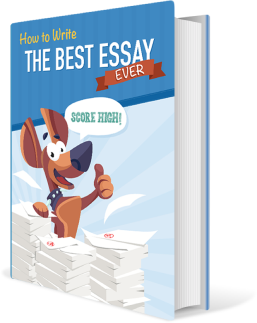 How To Write The Best Essay Ever!