Hero Narrative Reading Strategy, Article Review Example
This Article Review was written by one of our professional writers.

You are free to use it as an inspiration or a source for your own work.
Several models can be implemented to enhance reading results and communicative purposes. Hero narrative strategy is based on the communicative strategy for instructing college students in the art of academic paper reading. The Scientific Argumentation Model (SAM) provides the foundation for this method by guiding readers through the process of extracting the central claims and evaluating the quality of the evidence used to back up those claims in academic papers (Vroom, 2022). The hero tale reading technique rebrands two rhetorical actions (Motive and Objective) based on communicative roles as hero stories. In the eyes of professors, research paper authors who act to address a critical issue overlooked in earlier studies are heroes.
Motive and Objective moves in the SAM would help undergraduate readers understand the rhetorical structure of articles as well as provide deep insight into these frameworks. This is true even though the SAM is a helpful tool for instructing students on how to read articles presenting empirical research. It might be more advantageous if given in a different order. Communicative approaches can be combined into a simple idea that I will refer to as a "hero narrative." This modification has been demonstrated to improve students' understanding of the rhetorical strategies employed in scholarly articles.
Using this method, maybe students will better grasp the study article's argumentation framework. Undergraduate students need the reading and comprehension skills necessary to understand empirical research articles to do well in various disciplines. Students sometimes struggle with these types of writing due to the argumentative rather than just informative tone they take (Bhatia, 2015). A common practice among students is to skim the first two pages of material in search of relevant passages to paraphrase or quote. The term "sentence-mining" describes what researchers who looked into students' use of sources found.
As this article has shown, a recent study that looked at the methods kids use to learn information revealed that many students read this way. Students did not see their research resources as records of jointly produced knowledge but as inanimate warehouses of factoids (Vroom, 2022). This article makes the case that since students are too preoccupied with the specifics of the text itself while writing research papers, they are unable to grasp the larger picture. These results suggest that students need assistance comprehending academic publications' rhetorical elements.
Various ways have been developed to assist pupils in learning to read these materials.
Instructing students on how to recognize frequent faults in the form is an effective method for emphasizing the rhetorical structure of research papers. Students may use this strategy to find common concepts within a certain genre (Murphy, 2007). This article discusses the Scientific Argumentation Model (SAM) to help students interpret scientific research publications (SAM). This tried-and-true method teaches students to recognize basic rhetorical devices employed in IMRD (Introduction, Methods, Results, Discussion) organized research papers. It accentuates article introductions by renaming two of the rhetorical gestures. This writing-in-practice essay suggests a novel approach to teaching students to read articles. In particular, this reading presents research article introductions as "hero stories." Students are taught to see writers as "heroes" stepping up to solve a big problem that other research hasn't fully solved.
The first two, "motivation" and "objective," are found in the introductions and sum up two of the three main rhetorical moves found in a (Create a Research Space) CARS examination of research paper openers (Vroom, 2022). Motive, the first move of the SAM, matches and fills a niche. At this stage, writers often use a problem statement to find a gap in what is already known. Motive and Objective are two of the most important parts of the SAM because they describe the study's overall goal. Before reading the rest of the essay, the reader needs to know the study's main goal, so the Motive and Objective movements are very important. The SAM method tells students to look out for and name these seven rhetorical moves. They are taught why each movement is done and are shown video clips of how the movements are used in real life based on research. But the SAM helps students learn how to read and understand empirical research papers. Renaming the Motive and Objective movements would help undergraduates understand how articles are put together.
In particular, this article indicates a communication purpose that can be explained with one simple, easy-to-understand idea. So, this method is a slight change to a tried-and-true way of teaching that has been shown to help students understand the rhetorical parts of research papers (Askehave & Swales, 2001). Teaching students how to understand the rhetorical moves used in research articles could be the key to solving this problem, and the SAM is a step in the right direction. Students were also better at making important connections in their writing to research articles. This shows that the SAM has more benefits than just helping students understand what they read.
I believe it is important for students to learn how to use the hero narrative reading strategy. It doesn't take much time or effort for the teacher to show and explain it to the class. But it could help many students in a wide range of academic fields recognize and understand the rhetorical structure of research articles, which is important for these students success.
References
Askehave, I., & Swales, J. M. (2001). Genre identification and communicative purpose: A problem and a possible solution. Applied linguistics, 22(2), 195-212.
Bhatia, V. K. (2015). Critical genre analysis: theoretical preliminaries. HERMES-Journal of language and communication in business, (54), 9-20.
Murphy, J. M. (2007). Book Review: Understanding language teaching: from method to postmethod. Language Teaching Research, 11(2), 243–246. https://doi.org/10.1177/1362168807074614
Vroom, J. (2022). Research Article Introductions as Hero Narratives: A Reading Strategy for Undergraduate Students. Discourse and Writing/Rédactologie, 32, 48-58.
Stuck with your Article Review?
Get in touch with one of our experts for instant help!
Messenger
Live chat
Time is precious
don't waste it!
Get instant essay
writing help!
Plagiarism-free
guarantee
Privacy
guarantee
Secure
checkout
Money back
guarantee
Get a Free E-Book ($50 in value)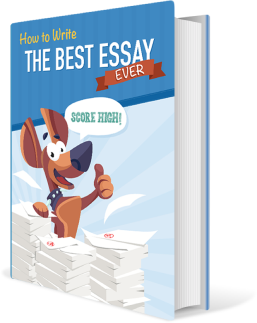 How To Write The Best Essay Ever!