Recess Debate, Article Writing Example
This Article Review was written by one of our professional writers.

You are free to use it as an inspiration or a source for your own work.
Playtime, including recess, has long been considered essential to childhood growth, allowing for physical exercise, socialization, and imaginative play. Nevertheless, there has been a new tendency in schools to reduce or eliminate outdoor time, often in preference for more academic teaching and exam preparation. Anthony Pellegrini contends in his article "The recess debate: A disjuncture between educational policy and scientific research" that this tendency contradicts scientific research on the advantages of playtime and physical exercise for children's development. According to Pellegrini, policies that limit or remove recess time are not backed by empirical evidence and may harm children's growth. Based on the information in the piece, this paper will provide a comprehensive summary of Pellegrini's argument and propose my response.
Pellegrini explicitly asserts that policies that limit or abolish recess time are not backed by scientific study and may harm children's development. Pellegrini starts by discussing recess' historical and societal importance in American education. He observes that recess has historically been regarded as a period for interaction, physical exercise, and engaging in creative play and that its decline in recent years has been attributed, in part, to an increased focus on academic success and standardized testing (Pellegrini 189). On the other hand, Pellegrini believes that the current tendency of limiting or removing outdoor time is wrong because it contradicts scientific studies on the advantages of play and physical exercise. He references several studies that show a link between recess and educational success, socialization, and general health. Pellegrini, for instance, references research that showed that children who had recess outperformed those who did not, even after controlling for variables like socioeconomic position and previous academic achievement. He also mentions how recess has been shown to lower tension, enhance happiness, and reduce disruptive conduct in the classroom.
Pellegrini also discusses some common objections to recess, including supervision, safety, and concerns, and proposes that these issues can be handled through careful preparation and supervision (Pellegrini 182). He also mentions how recess can be organized to include both physical exercises and academic material, such as outdoor scientific projects or physical education games. Overall, Pellegrini's case is that break is an important and essential aspect of a well-rounded education and that policies that limit or remove it are not backed by empirical evidence. He recommends that lawmakers and educators work together to preserve and support recess time and that parents fight for its significance in their children's education.
In response to Pellegrini's point, I concur that recess is essential to childhood growth and should be maintained in schools. I believe the tendency to reduce or remove recess time is misguided because it contradicts what we know about the advantages of play and physical movement for children (Pellegrini 189). That being said, I believe it is critical to recognize some difficulties that institutions and educators experience when implementing recess. For instance, fears regarding security and monitoring are legitimate, and it can be challenging to allocate the necessary time and resources to provide adequate supervision during a break. Furthermore, some schools may lack sufficient outdoor space or means to provide engaging and organized leisure activities. Considering these challenges, I believe lawmakers and educators must collaborate to find innovative ways to provide safe and effective recess time for all learners. This could include collaborating with community groups or public parks to provide more outdoor space or resources or offering professional development opportunities for instructors to learn how to effectively organize and oversee leisure time.
In conclusion, Pellegrini's argument emphasizes the significance of recess as an integral part of a well-rounded education. Scientific studies have shown that exercise improves children's academic achievement, sociability, and general health. Lawmakers and educators must collaborate to protect and encourage recess time in classrooms. While there may be obstacles and concerns about recess, including safety and monitoring, innovative approaches can ensure that all students benefit from exercise and physical activity in their education. We can promote our children's holistic development and well-being by considering recess an essential early development component.
Reflection Questions
What can be done, in your opinion, to resolve the discrepancy between policy on education and scientific studies on the advantages of recess, and how has the elimination or decrease in recess in schools impacted your own experiences or the experiences of the learners you know?
How can parents and instructors collaborate to promote the value of recess and ensure it is a standard component of the school day? What methods or tools can be employed to achieve this?
Work Cited
Pellegrini, Anthony D. "The recess debate: A disjuncture between educational policy and scientific research." American Journal of Play 1.2 (2008): 181-191.
Stuck with your Article Review?
Get in touch with one of our experts for instant help!
Messenger
Live chat
Time is precious
don't waste it!
Get instant essay
writing help!
Plagiarism-free
guarantee
Privacy
guarantee
Secure
checkout
Money back
guarantee
Get a Free E-Book ($50 in value)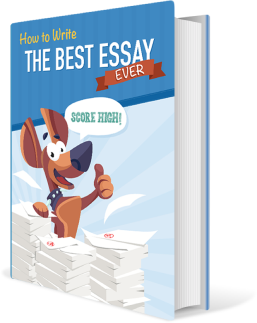 How To Write The Best Essay Ever!