Hexachloroethene Toxicology Report, Case Study Example
This Case Study was written by one of our professional writers.

You are free to use it as an inspiration or a source for your own work.
Toxicological Information
Information in this toxicology report is ordered by route of exposure and then by resultant health effects. Information discussed is terms of degree of exposure. This is determined by the period of exposure; acute and subchronic. Hexachloroethene can be identified by the molecular formula C2Cl6 or the structural formula Cl3C-CCl3.
Inhalation Exposure
Acute
No risks associated with acute inhalation were observed. Acceptable HCE inhalation values for human workers was measured to be 10.5 ppm, which is expected to minimize potential kidney and liver injury.
Subchronic
Studies found that there are several toxic effects of hexachloroethene that can occur in animals as a result of result subchronic inhalation exposure. Upper and lower respiratory lesions were found to have formed in rats that were exposed to HCE at 48 or 260 ppm. It was included that the developed of these lesions were a result of exposure potentiation to endemic mycoplasmosis.
Inhalation tests found that HCE was not teratogenic in rats using a 260 ppm inhaled dose. Only a slight slowing of fetal development was observed. It is recommended that humans avoid repeated inhaled exposure to HCE.
Oral Exposure
Acute
The oral lethal dose in rabbits was found to be greater than 1000 mg/kg, while the oral LD50 for rats was 4460 mg/kg. Oral consumption of small doses of HCE was found to not be teratogenic, but exposure did minimally slow fetal growth.
Subchronic
Oral doses of 590 mg/kg or more were found to cause an increase in tubular nephropathy and hepatocellular carcinoma in mice. All deaths were related to the toxic effect of HCE. It is not recommended that HCE be ingested by humans.
Dermal Exposure
Acute
When HCE was applied to the skin of laboratory animals, it was found that the dermal LD50 was 4460 mg/kg. No effects were seen when HCE was applied to the skin of guinea pigs. It is therefore expected that dermal exposure will cause minimal irritation in humans who allow HCE to make contact with the skin.
Section II: Liability Related to Hexachloroethene Exposure
Hexachloroethene must be handled with care. Users should avoid inhaling the substance repeatedly to avoid teratogenic and carcinogenic effects. Proper PPE equipment should be used when using hexachloroethene. Fume hoods should be utilized when handling HCE for prolonged periods of time to avoid the risk of inhalation. To prevent the chemical from becoming airborne, excess chemical should be cleaned immediately after use. HCE causes slight skin irritation and it is therefore recommended that handlers utilize the proper PPE when handling. Therefore, gloves should be used at all times when handling HCE to form a barrier to the skin to prevent a development of skin sensitivity. While there are no confirmed cases of skin sensitivity, it is advisable to avoid contact with the chemical for preventative purposes. Furthermore, the use of a fume hood is recommended during instances where there will be prolonged exposure to the substance. HCE can exhibit toxic effects when ingested. It is therefore recommended that personnel wear a protective mouth covering when handling the substance in powdered form outside of the fume hood. In case of accidental ingestion, it is recommended that personal contact their local poison control center. Studies were not conducted to determine the risk of HCE contact with eyes, but it is recommended that if the eyes become contaminated, the eye wash station be used immediately to prevent against irritation.
Human studies on HCE are minimal and all recommendations are provided based on animal studies. Excessive amounts of HCE dust in the air may be found to be irritating, but there is not sufficient documentation to prove the validity of this statement. Furthermore, it was found that hot fumes caused by HCE could be moderately irritating to the skin and to mucous membranes.
Stuck with your Case Study?
Get in touch with one of our experts for instant help!
Messenger
Live chat
Time is precious
don't waste it!
Get instant essay
writing help!
Plagiarism-free
guarantee
Privacy
guarantee
Secure
checkout
Money back
guarantee
Get a Free E-Book ($50 in value)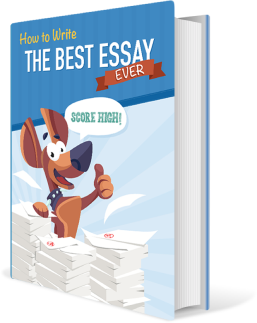 How To Write The Best Essay Ever!