History of Gender Studies and Global Perspective, Research Paper Example
This Research Paper was written by one of our professional writers.

You are free to use it as an inspiration or a source for your own work.
This essay will focus on women. Since, earlier times of human existence the woman has always been viewed as the weaker sex, frequently been declined her rights, taken advantage of and denied a place to play a significant role in society. For example, leadership was and may still be one of those roles. This essay will cover the journey of women's plight to acquire freedom from oppression and male chauvinism.
Gender refers to the relationship, which is dictated by the society, between men and women and also between boys and girls. There are several aspects which reflect on the word 'gender'. The first aspect is responsibility allocation; this may be viewed from the fact that men are the core providers within a unit family, while women are homemakers. The second aspect is the allocation of opportunities; this includes topics like inheritance and the ownership of property. The final aspect is labor division; also referred to as gender roles are learnt and reinforced through a process of socialization.
Women and men have different social and biological requirements which create different needs and concerns. Gender perspective is well executed if these needs and concerns are taken into account by a planning body, for example, the government. Gender mainstreaming is when gender perspective is executed well.
The description of global perspectives is the collection of voices of the international academic community including those of the marginalized group on a given subject. Reason for including marginalized groups like the Native Americans, Asians, and Hispanics is for them to be allowed to share their views as it is necessary in the diversification of gender studies (Dubois, 2003). There has been the incorporation of new fields of study like methodological, conceptual and theoretical contributions in the gender studies. An example is how the study of gender studies has been approached differently in the U.S. than it would in another country like Spain.
Women in both countries are regarded differently as both countries have a different status for women, and show their expectations through cultural forms or media. Women are no longer considered and associated with kitchen, their role as wives and taking care of the children. New insights have been produced and as a result of religious views in either country, along with the roles of high officials like, politicians and queens compared with that of other women such as teachers or artisans. The analysis of both the U.S. and Spain perspectives on gender studies can complement one another to create novel schools of thought.
Global perspective has changed the field of gender studies in different ways. One of them is that there had been fading of stereotypes about gender studies. This is because when most people thought of gender studies, they thought of women's suffrage. However, there are many other relevant societal impacts and facets of feminist history that make up gender studies. In "Placing Women in History" by Gerda Lerner a feminist study quotes "The history of notable women is the history of exceptional, even deviant women, and does not describe the experience and history of the mass of women," (Lerner, 1975, p. 5). Even though gender study was once referred to as women's studies, it was later renamed to gender studies as many universities on an international scale felt the term turned students off. These changes led the study of gender and feminism to be legitimized in some countries universities like in the U.S and United Kingdom. Gender studies are used to describe social and cultural constructions and not to the state of being male or female. Other studies of gender relate social constructions to the biological role played by males or females.
Impacts of these new perspectives on the way scholars think are that new theories have been shaped. For example, Ellen Carol Dubois felt that there was a danger in creating a narrow lens that focused on the racism of early white feminist, and how feminism could be inherently racist. Although that was part of gender studies much like women's victimization and suffrage, it should not become the core of any gender studies curriculum. Another impact of the perspective is that scholars in continents like Europe, Africa and Asia will shape the perspectives needed to open up American gender studies. This is how Dubois felt. An observation by Nelly Stromquist showed that gender studies were once generalized by the following subtopics: family, motherhood, work, marriage, the state, science, power, ethnicity and law.
In more recent applications, it has become apparent that there are more subtopics that are complex that make up gender studies. These studies teach about gender identity and gender representation in the society. Although new questions raised and changes in gender studies include: "marriage and divorce, educational opportunities, economic struggles of working women, female sexuality, the subordinate position of women," (Lerner, 1975, p. 7).
In order for creation of new and varied perspectives on gender studies, when relating to women's experiences, thoughts, and roles in society, remembering how they have been largely victimized throughout history should not be the central theme. There has been the analysis of race, disability, nationality and ethnicity in regards to the studies. Even though it was introduced to the university system in the 1970's gender studies is still a new field and given that it is still in its infancy, it is changing every day as a result of global perspectives. There is much more to be gained by looking at gender studies through the kaleidoscope of the world and not for it to be analyzed from one nation's perspective. This will ensure it continues to adjust to the changes brought on by global perspectives and marginalized voices.
Works cited
Dubois, Ellen. "Three decades of women's history". Women's Studies 35(1), 2003. Print.
Gerda, Lerner. "Placing Women in History". Feminist Studies 3(1/2), 5-14, 1975.
Yoshihara, Mari. "Tackling the Contested Categories: Culture, Race, and Nation in American Women's History." Journal of Women's History 15(1), 164-166, 2003. Print.
Stuck with your Research Paper?
Get in touch with one of our experts for instant help!
Messenger
Live chat
Time is precious
don't waste it!
Get instant essay
writing help!
Plagiarism-free
guarantee
Privacy
guarantee
Secure
checkout
Money back
guarantee
Get a Free E-Book ($50 in value)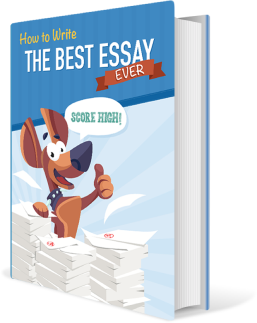 How To Write The Best Essay Ever!