History of Human Services, Essay Example
Pages: 3
Words: 781
Essay
This Essay was written by one of our professional writers.

You are free to use it as an inspiration or a source for your own work.
In focusing on the alleviation of basic human needs through the application of various forms of knowledge or methods, the historical implications of these developments should be understood. In regards to human services, the education of the public is an important factor that should be considered. The philosophies of John Dewey in regards to human services and experiential education is an important development due to the results that his ideas had on later thinkers. In particular, Audrey Cohen was influenced to start a college that was particularly focused on experiential learning. In this way, the histories of both of these thinkers can help to provide insight into how experiential education can help students to more effectively apply the knowledge that they have received.
One of the most important events in the history of human services is in relation to John Dewey and the development of principles related to Experiential Education. These principles argue for the establishment of educational expectations that take into account the ability of the student to use their knowledge in an effective way in the real world. A major issue concerning education is the need to establish the effective application of the information to experiential learning methods. This is due to the need to have the lessons that students learn grounded in the real world. This idea is predicated on the notion that there is more to an effective education than simply relating students to information. John Dewey expresses the need for there to be a standard in education that accounts for the student's reception of the information that is being taught and their ability to synthesize it into their own understanding. "The history of educational theory is marked by opposition between the ideas that education is development from within and that it is formation from without" (Dewey 5). This presents an important departure in regards to the service of education.
He developed a more complex idea of knowledge that challenged the traditional notions of educational development. In this sense, it is evident that his philosophy was "based upon natural endowments and that education is a process of overcoming natural inclination and substituting in its place habits acquired under external pressure" (Dewey 5). These limitations are generally the result of the need for safety, as allowing young people to participate in adult activities can be dangerous. Dewey held the premise that, simply because a person was given a specific piece of information did not necessarily mean they would automatically understood how it can be applied. He wrote that "it is a mistake to suppose that acquisition of skills in reading and figuring will automatically constitute preparation for their right and effective use under conditions very unlike those in which they were acquired" (Dewey 19). This demonstrates an important point in the educational service sector in which there was more importance beginning to be placed on the application of knowledge within specific fields.
It is under this philosophy that Audrey Cohen enacted the establishment of the Metropolitan College of New York. In becoming interested in the principles that Dewey espoused regarding experiential education, Cohen began to understand that there was an underlying discrepancy between the education that a student receives and their ability to apply that education to a specific purpose. She "believed the key to a truly effective education lay in uniting the classroom with the professional world" (MCNY). In doing so, she would be able to more effectively help the students that were receiving an education. Metropolitan College of New York is dedicated to the establishment of a consistently useful educational focus that takes into account the needs of those who are receiving an education, beyond simply providing the education itself. The college is dedicated to "unique experiential focus, hands-on faculty, and opportunities for intense, accelerated study" (MCNY). In doing so, she believed that students would be better prepared for the application of their education through working in the real world. The establishment of MCNY is, therefore, an important event in the history of human services.
From analysis of these two sources, it becomes evident that experiential learning is an important event in the history of human services. The philosophy of John Dewey and the application of his philosophies by Cohen present fundamental insight into how the conception of an issue or problem can result in a particular method being utilized for a particular end. Cohen utilized the idea of experiential education espoused by Dewey in order to alleviate a perceived issue in the education of children.
References
Dewey, John. Experience & Education. Kappa Delta Pi. 1938. Print.
"Our History." Metropolitan College of New York. 2015. Web.
Time is precious
don't waste it!
Get instant essay
writing help!
Plagiarism-free
guarantee
Privacy
guarantee
Secure
checkout
Money back
guarantee
Get a Free E-Book ($50 in value)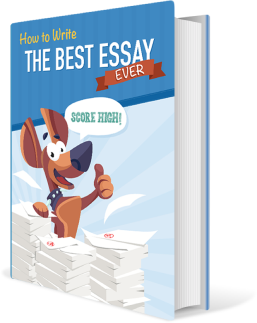 How To Write The Best Essay Ever!