What is Lifespan Development? Essay Example
Pages: 4
Words: 1174
Essay
This Essay was written by one of our professional writers.

You are free to use it as an inspiration or a source for your own work.
Explain the psychological and social issues a person may face during the transition to puberty.
Define adolescence from the psychological, and social or emotional perspectives.
Explain some of the emotional changes that may occur at the onset of adolescence and as the individual mature through adolescence.
Adolescents progress through a series of developmental phases marked by physical, social, and psychological changes. Females' develop breasts and hips accompanied by the onset of menstruation. Males' penises and testicles grow, voices deepen, and wet dreams are experienced. It's a common misconception that physical changes occur at the same time for every child. Physical changes can occur anywhere between the ages of eleven and twenty-four (SUO, 2015). An emotional development myth states that mood swings signify a person is mentally unstable. This is clearly not the case; intense emotions are common during puberty when hormones are fluctuating and thought processes are changing (Santrock, 2012). Cognitive development is based on a wide spectrum of thought processes. During these early stages, adolescents develop intellectual interests and morals with occasional thoughts of the future.
As development progresses, intellectual interests are refined. Feelings concerning the future are now accepted realities and personal experiences shape into an established moral code of conduct (SUO, 2015). During social-emotional developing, individuals form their personal identities (SUO, 2015).
Adolescents start to form new friendships and distance themselves from their parents. (SUO, 2015). Social acceptance starts to become a priority and many children develop a sexual interest. During these social and psychological stages, adolescents are under a lot of pressure to assimilate to their environment. If a 12 year old girl develops breasts before her classmates, it is likely she would feel more self-conscious. She would start to change the clothes she wears to school and slouch in her seat to hide her physical development. During this young age, she doesn't understand why she can't look like all of her other female classmates. Cognitively, she's focused mainly on her present situation with little future acknowledgement (SUO, 2015).
Describe at least two unique rites of passage to adulthood on the basis of ethnic or cultural variations. Explain the concepts of pluralism and assimilation and describe how they affect the rites of passage of individuals. Describe different attachment styles.
Explain the attachment style you feel would be most effective in forming lasting relationships.
Describe the different types of attraction. Explain the type of attraction you feel would be most effective in establishing lasting relationships
The rites of passage for adulthood vary greatly in cultural and ethnic backgrounds. Some cultures rely on traditions to mark these final stages of adulthood (SUO, 2015). The Jewish religion recognizes an adult during a bar and bat mitzvah celebration. During this time, twelve and thirteen year old Jewish boys and girls are committing to their faith and the laws of Judaism. Adolescents of Indian and Asian descent celebrate their "coming of age" tradition signifying the beginning of their collegiate education (Santrock, 2012). In the melting pot we call America, some distinctive ethnic groups let their beliefs and social practices fade in order to form one unified culture. During this process of assimilation, certain rites of passage change to accommodate their acceptance of societal norms. Children who are raised in a culture different from their parents likely welcome the adaptation because they have been raised no differently. Oppositely, pluralism is when a group maintains their cultural identity with no intention of merging beliefs or practices (Santrock, 2012). Adolescent's raised in strict pluralism fashion don't understand the reasons for maintaining this cultural identity until they mature. I believe both of these practices can impact rites of passage in positive and negative ways during development and into adulthood. It is important for children to acknowledge their cultural background because it is part of their personal identity. On the other hand, forcing children raised in the United States, to uphold cultural practices might become a difficult task.
Attachment styles develop during childhood and contribute to the relationships we form later in life. Children with a secure attachment develop a strong bond with their parents that promotes independence and exploration. As an adult, this style of attachment contributes to an honest and open relationship in which both partners can consistently rely on each other for support. The avoidant style of attachment develops as a result of childhood rejection; parents are unavailable and children have to become self-reliant (Santrock, 2012). Relationships formed from this type of attachment result in an emotional disconnection and a tendency to push partners away. Insecure resistant attachment occurs during childhood with a yearning for the caregiver's attention followed by a swift resistance to this closeness. There is an inconsistency in the child's care. This results in a relationship where the person is desperate for an emotional connection, but also fears becoming too close to another person. The insecure disorganized child was likely a product of a negative attachment; experienced physical abuse and neglect from their caregivers. Relationships under these circumstances are filled with fear. Individual are not accepting of another person's love because they don't feel they deserve it (Santrock, 2012). A Lasting relationship would result from a secure attachment. This attachment style accommodates each partners' needs resulting in a sincere appreciation for each other.
There are a few different types of attraction in relationships. Sexual attraction is a person's desire for physical intimacy. Romantic attraction is filled with feelings of passion and infatuation accompanied by a strong sexual desire (Santrock, 2012). Aesthetic attraction is the appreciation of visual beauty in another person. Sensual attraction is less physical and more about gestures like hugging and holding hands. (Santrock, 2012). I would have to say a romantic connection is most important in forming a lasting relationship. Romance encompasses both the physical and emotional attractions. I think relationships that are formed solely from physical attraction are not likely to last. Physical desires are bound to fade over time. Both partners have to sincerely love everything about the other person.
References
Santrock, J. (11/2012). Life-Span Development, 14th Edition. [VitalSource Bookshelf Online]. Retrieved from https://digitalbookshelf.southuniversity.edu/#/books/0077733908/
South University Online. (2015). Week 3: Adolescence. In PSY2022: Online course. Retrieved from myeclassroom.com
South University Online. (2015). Week 3: Peer Relationships. In PSY2022: Online course. Retrieved from myeclassroom.com
Time is precious
don't waste it!
Get instant essay
writing help!
Plagiarism-free
guarantee
Privacy
guarantee
Secure
checkout
Money back
guarantee
Get a Free E-Book ($50 in value)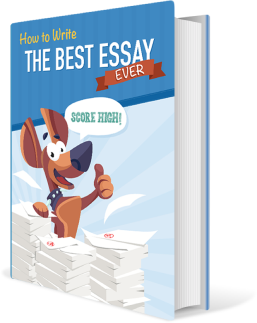 How To Write The Best Essay Ever!