HIV: Overview, Classification, and Treatment, Research Paper Example
This Research Paper was written by one of our professional writers.

You are free to use it as an inspiration or a source for your own work.
Overview
The Human Immunodeficiency Virus, also known as HIV, causes acquired immune deficiency syndrome (AIDS), which is a state when human immune system loses the ability to resist various infections and illnesses. Using protruding GP120 receptors this virus attaches to T-helper cells upon entrance into the bloodstream. HIV DNA enters the whole cell's nucleus, where it integrates into one of the cell's chromosomes and can spend rather long period of time before being activated. Pro-viral DNA is then transcribed into a number of MRNAs (messenger ribonucleic acids), which form the HIV virus itself and build new viruses. There are three primary ways of HIV transition: through blood, semen, and being born by already infected mother. Unlike other viruses' transmission, it cannot be spread through saliva, air, or touch. People with HIV can be infected up to 15 years and do not know they have already been diseased. Being HIV positive does not mean having AIDS already, as the tests usually show only the presence of the virus in the human body.
First AIDS patients in the United States were observed in 1981, when a number of gay people in California and New York had symptoms of some rare illness. "Since 1981, more than 980,000 cases of AIDS have been reported in the United States to the Centers for Disease Control and Prevention (CDC)" (National Institute of Allergy and Infectious Diseases). According to the research conducted by this organization, there are more than a million of people who can be infected by HIV, while approximately quarter of them do not know that they are already ill. This disease is one of the most frightening because still there is no cure available right now. Moreover, it usually strikes people between 22 – 40 years, thus affecting most productive and creative representatives of the nation.
Classification
HIV-1 and HIV-2 are two strains of HIV virus known recently. HIV-1 was discovered by French virologist Luc Mantagnier in 1984. Though there is no direct evidence about this HIV strain's origin, scientists believe that African primates were carriers of the disease. "Both types are transmitted by sexual contact, through blood, and from mother to child, and they appear to cause clinically indistinguishable AIDS" (CAP, 2004). Despite being in the family of Retroviridae and having practically the same biological properties, HIV-1 and HIV-2 strain somehow differ from each other. HIV-1 stain is a lot more dangerous than HIV-2 because of the greater chance to result in AIDS. In fact, HIV-1 has a higher transmutability and virulence. Therefore, when doctors are talking about HIV virus, they most likely mean HIV-1 strain, which is spread worldwide. HIV-2 strain is geographically limited and is usually observed in West Africa. There are also 7 main subgroups of HIV-1 stream, such as A, B, C, D, F, H, I, J, and K types. It has been scientifically proven that when interfering human body two different subtypes of HIV-1 steam can create absolutely new form of the virus. Though HIV virus is familiar to scientists for more than 20 years, still there are a lot of gaps in its investigation.
Transmission
Scientists have discovered three major ways of HIV virus transmission: unsafe sexual relations, mother-to-child, and blood-to-blood transmission. Unsafe sexual relations are considered to be the most common way of HIV infection. In fact the possibility of HIV infection occurs when sexual secretions of one partner contact those of another partner. Most people are usually mistaken thinking that vaginal sexual contact is the only way of getting AIDS. During vaginal, oral, and anal sexual contacts person risks of getting this disease. Therefore, male-to-female, male-to-male, female-to-female relations are risky in terms of becoming sick with HIV virus. According to the research conducted by the Center for Disease Control and Prevention, 246'461 women were infected with HIV. "Of these, 7,381 were reported to have had sex with women; however, most had other risk factors (such as injection drug use, sex with men who are infected or who have risk factors for infection, or, more rarely, receipt of blood or blood products)" (Centers for Disease Control and Prevention, 2006). It was also estimated that the possibility of becoming infected from male to female is twice as high as that of female to male. Moreover, HIV infections transmitted through sexual relations are much regular in less developed countries. For instance, high percentage of AIDS in Africa and some Arabic countries is observed due to the unavailability of methods of contraception. Unfortunately, still there are a certain number of people who do not know the functions of condoms.
Blood-to-blood transmission, such as thought open wounds or shared needles is another way, by which HIV enters the human body. Despite this way is usually observed in drug-addicted people, everyone risks getting AIDS. In fact, tattooing needles and paint or little cuts are very dangerous, allowing this disease enter the body. Though US Department of Health and Human Services control the safety of medical care, medical treatment in the Third World countries still endangers its patients with the possibility of HIV infection. Since scientists have discovered this way of infection, the number of blood-to-blood transmissions has decreased. Nonetheless, due to neglecting basic safety procedures, people risk getting AIDS.
During mother-to-child transmission HIV infected mother can pass on the disease to the child during pregnancy. Without proper treatment the chance of infecting baby is approximately 25%. Though doctors now manage to control the process of pregnancy to minimize this ¼ ratio, mothers diseased with HIV are usually proposed to avoid pregnancy.
One should also consider that there is a low risk of getting virus through kissing. If both partners have bleeding gums HIV virus can be transmitted through blood. HIV is not transmitted through saliva or tears. Moreover, "studies conducted by researchers at CDC and elsewhere have shown no evidence of HIV transmission through insects –even in areas where there are many cases of AIDS and large populations of insects such as mosquitoes" (Centers for Disease Control and Prevention, 1999).
Diagnosis
HIV antibody tests, antigen tests, and PCR tests are used to detect whether the person. HIV antibody tests show if HIV virus has already intruded person's body or not. Antigen tests are used to check the blood donated by people as they usually take less time to detect HIV virus that antibody tests. PCR tests are the other alternative available today. "The whole process of extracting genetic material and testing it with a PCR test is referred to as Nucleic Acid-amplification Testing or 'NAT'" that usually takes not more than two weeks to identify HIV. This test is the most useful as it allows not only to detect HIV, but also estimate the approximate level of the virus in human blood. Moreover, "Babies born to HIV positive mothers are usually tested using a DNA PCR because they retain their mother's antibodies for several months, making an antibody test inaccurate" (HIV Testing). Unfortunately, high price of the test makes it inappropriate for the everyday use. However, some types of private US clinics propose it to the clients who are willing to pay. Though most people complete HIV tests to ensure that they are healthy, there are a lot more reasons of why person needs to pay close attention to them. As AIDS strongly affects human life, HIV tests may totally change person's life style, marriage options, and simply protect other people who risk being infected. "Standard HIV antibody (ELISA) tests are at least 99.5% accurate when it comes to detecting the presence of HIV antibodies" (HIV Testing). Combining two separate tests, such as ELISA and PCR, will lower the possibility of getting incorrect results down to 0.1 %.
Prevention
There are two possible ways of HIV prevention. Use of condom during sexual contact minimized the risk of being infected. If used properly condoms guarantee 98-100% protection against HIV virus. "According to the Centers for Disease Control and Prevention, the female condom also offers some protection against HIV and may be used when a male condom cannot be used appropriately" (HIV/AIDS Facts). Secondly, by avoiding multiple sexual contacts with strangers and having constant sexual partner may also reduce the risk of AIDS development. During pregnancy HIV positive mothers are usually proposed to breast-feeding of their babies with either natural or artificial alternatives. One should also consider that appropriate attention should be paid at hospitals and tattooing salons in order to ensure safety. In most cases, awareness about this disease and the ways of its transmission are key factors in maintaining protection.
Treatment
Though still there is no cure to AIDS disease, several treatment alternatives are now available. Drugs, antiviral therapy, and alternative medicine are currently proposed as means of medication. Despite drugs cannot totally cure HIV positive person they can be used to stop progressive development of this disease. For instance, antiretrovirals, HIV antiviral drugs, ARVs, and anti-AIDS drugs are used to keep the amount of HIV virus in the human body at relatively low level. To replace drugs and treat HIV more effectively with vaccine a research is conducted. Unfortunately, for the several decades scientists were unable to discover appropriate vaccine to cure HIV-1 strain. Antiviral therapy is also effective only as a way of enlightening human's life and reducing complications that accompany this disease. Treatment with Highly Active Antiretroviral Therapy (HAART) can prolong HIV positive person's life from four to nine years. Despite the fact that alternative medicine proposes a variety of cures by means of using herbal therapy, acupuncture, and other, the research has shown that these methods are ineffective. Moreover, the use of wrong herbal medication can worsen individual's health and his/her resistance to HIV virus.
Conclusion
HIV is considered to be on the top of the most severe diseases list. In fact, variety of complications, highly progressive speed of its flow, simple transmission methods, and unavailability of treatments are the key features that make this illness become one of the global problems. According to statistics, "more than 25 million of people died since 1981" (HIV and AIDS Statistics). Unlike treatment of other illnesses government cannot control the number of people diseased with AIDS due to the fact that it is not  flew or tuberculosis, which can be cured locally. Being transmitted through sexual contact mostly the risk of infection is approximately the same for any person in the world despite his/her sex, social status, age or country of birth. Moreover, as there is a great percentage of people, who simply do not know they are already diseased, those who surround them have practically no options available to escape from getting HIV.
A variety of researches have been conducted in order to find some treatment of AIDS. Nonetheless, 30 years practice has shown that this virus is much difficult to control that the others. This problem has already changed perception of people, their trust to others. People usually tend not to pay close attention to AIDS until they or their relatives are infected. Awareness of this disease and of its size can save person from getting HIV virus or at least minimize the change of being infected.
References
National Institute of Allergy and Infectious Diseases. (2009, February). HIV/ AIDS. Retrieved February 14, 2009, from http://www3.niaid.nih.gov/topics/HIVAIDS/Understanding/
CAP. (2004, November). What is the difference between HIV-1 and HIV-2? Retrieved February 14, 2009, from http://www.cappbc.org/index.cfm?fuseaction=pages.DifferenceHIV-1-HIV-2
Centers for Disease Control and Prevention. (2006, June). HIV/AIDS among Women Who Have Sex With Women. Retrieved February 14, 2009, from http://www.cdc.gov/Hiv/topics/women/resources/factsheets/wsw.htm
Centers for Disease Control and Prevention. (1999, June). HIV and Its Transmission. Retrieved February 14, 2009, from http://www.cdc.gov/Hiv/resources/factsheets/transmission.htm
HIV Testing. (2009, February). HIV Testing. Retrieved February 14, 2009, from http://www.avert.org/testing.htm
HIV and AIDS Statistics. (2008, July). Global HIV/AIDS estimates, end of 2007. Retrieved February 14, 2009, from http://www.avert.org/worldstats.htm
HIV/AIDS Facts. (2009). Retrieved February 14, 2009, from http://www.bcoa.org/facts.html
Stuck with your Research Paper?
Get in touch with one of our experts for instant help!
Messenger
Live chat
Time is precious
don't waste it!
Get instant essay
writing help!
Plagiarism-free
guarantee
Privacy
guarantee
Secure
checkout
Money back
guarantee
Get a Free E-Book ($50 in value)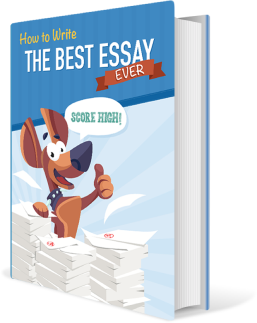 How To Write The Best Essay Ever!