Strong at the Broken Places, Essay Example
Pages: 4
Words: 1050
Essay
This Essay was written by one of our professional writers.

You are free to use it as an inspiration or a source for your own work.
Introduction
In healthcare practice, quality of life is a critical issue that is presented in patients who face chronic illness and other concerns. It is important to develop an understanding of the impact of chronic illness on human health and wellbeing, and what is required to ensure that patients are cared for appropriately and given the respect that they deserve. The human aspects of chronic illness are the focal point of Strong at the Broken Places, a novel by Richard M. Cohen, who chronicles the experiences of five individuals who are living with chronic illness in their daily lives (2008). Unfortunately, many people face serious challenges due to chronic illness that are rarely explored, and these concerns create a void in their lives that is difficult to fill. The novel examines the perspectives of patients with significant chronic health issues and what is required to manage their health as best as possible.
Body
The author strongly emphasizes the ability of patients to cope with their illness in daily living, which poses a significant set of challenges and compromises their wellbeing in many ways (Cohen, 2008). This requires an understanding of the dynamics of illness and its true impact on patient health. Most importantly, it is very difficult for outsiders to understand the issues that these patients face and how they struggle with pain, suffering, complications, and symptoms in their daily lives. However, regardless of the concerns that they experience, they also demonstrate fortitude, dedication, and self-determination in order to manage a disease of this nature in a positive manner (Cohen, 2008). Without a positive approach in place, it is likely that these individuals would succumb to their respective diseases and essentially give up on the fight to improve their quality of life as best as possible.
The novel focuses on the critical factors that drive others and that support a dynamic of change and progress that impacts their quality of life. For example, Denise, a woman suffering from ALS, a terminal disease, faces a struggle in each and every day of her life, yet she is determined to have a positive attitude and to look at the bright side of things as a means of going forward (Cohen, 2008). Buzz possesses a strong spiritual nature and is largely focused on his religious beliefs as a driving force in managing his bout with non-Hodgkin's lymphoma, particularly as he struggles with the diagnosis and the overall treatments that are required to improve his quality of life (Cohen, 2008). Ben has been diagnosed with muscular dystrophy and faces a critical uphill battle at a very young age, while Sarah faces her own struggles with Crohn's Disease in her daily life (Cohen, 2008). Finally, Larry faces his own set of challenges with respect to his mental health, as he has been diagnosed with bipolar disorder and struggles with his thoughts and beliefs each and every day (Cohen, 2008).
Each of the aforementioned examples represents a different set of obstacles that each patient must face in his or her daily life, and these require an examination of core values, beliefs, motivators, and other factors that drive their ability to move forward and continue the fight. The novel provides a level of sensitivity towards each patient's case and how he or she is able to cope, not only with the diagnosis itself, but also with each respective care and treatment plan throughout the remainder of the life span. Each individual responds differently to the challenges from within, yet there is a unifying spirit that brings each of these stories towards common ground, in spite of their stark differences. From this perspective, each individual has a debilitating chronic disease, one that requires continuous focus and attention in order to minimize decline. However, each individual struggles with their own beliefs and thoughts regarding the diagnosis, and this makes it extremely difficult to be positive and to maintain an upbeat approach to life. Nonetheless, these individuals are beacons of hope and provide a light that is often missing in a very dark world. Each patient has taken full advantage of the opportunities given to improve their outlook on life, in spite of the cards that have been dealt, and this represents an opportunity to be fully engaged in the treatment plan to improve quality of life and daily living. This novel is largely inspirational in this regard and provides a basis for examining new factors that influence outcomes and which support their own maturity and development, in spite of chronic illness. All individuals who face these obstacles must have their own type of support system in place in order to be successful in addressing the challenges of the condition and its overall impact on health and wellbeing for patients in order to manage psychological issues such as depression, which may occur in these cases (Janevic, Rosland, Wiitala, Connell, & Piette, 2012).
Conclusion
Strong at the Broken Places offers many examples of positivity, motivation, and strength in the wake of chronic illness. Each patient, in spite of highly individual circumstances, share a common bond and fortitude that is not only exemplary, but is highly inspirational for the reader. One might believe that if he or she has a chronic disease, it is possible to manage the illness effectively and to overcome quality of life issues to improve the life span. This may be a difficult concept for some to accept, yet the novel provides a basis for examining these principles and in supporting a level of strength and courage that is unmistakable. Whether it is a spiritual journey or an emphasis on friends and family, the novel demonstrates that all persons with chronic disease must identify their own beacon of light and hope that will drive their ability to overcome adversity, to manage the daily challenges, and to make the best of a difficult and often disheartening situation. This novel sheds light on a difficult set of circumstances to engage readers and to help them better understand what chronic illness truly means.
References
Cohen, R.M. (2008). Strong at the Broken Places: Voices of Illness, A Chorus of Hope. Harper.
Janevic, M. R., Rosland, A. M., Wiitala, W., Connell, C. M., & Piette, J. D. (2012). Providing support to relatives and friends managing both chronic physical illness and depression: The views of a national sample of US adults.Patient education and counseling, 89(1), 191-198.
Time is precious
don't waste it!
Get instant essay
writing help!
Plagiarism-free
guarantee
Privacy
guarantee
Secure
checkout
Money back
guarantee
Get a Free E-Book ($50 in value)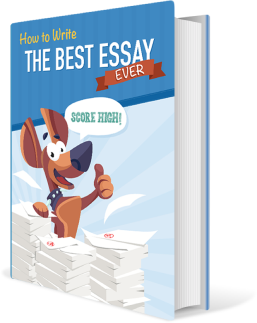 How To Write The Best Essay Ever!