How Can Managers Reduce Employee Intention to Quit? Research Paper Example
This Research Paper was written by one of our professional writers.

You are free to use it as an inspiration or a source for your own work.
The implication of emotional intelligence, EI, is the inherent capability of monitoring ones emotions as well as the emotions of other people. It also implies the potentials of discriminating between divergent emotions consequently labeling them as appropriate and the application of emotional intelligence in guiding the patterns of behavior and thinking. Scholars have come up with models that explain emotional intelligence. Peter Salovey and John Mayer came up with "ability model" that focuses on the ability of a person to process and make proper use of emotional intelligence in the navigation of a social environment. Konstantin Vasily Petrides on the other hand is the founder of the "trait model" that engrosses behavioral dispositions as well as the self perceived abilities and its measurements are done by self report. Daniel Goleman on the other hand combined the concepts of ability and trait models of emotional intelligence. The mixed model defines emotional intelligence as a vast collection of skills as well as characteristics that play a vital role in driving performance in leadership (Kooker, Shoultz & Codier, 2007). Research studies conducted on emotional intelligence indicates that, high level of emotional intelligence among people translates to immense mental health, exemplary performance in the workplace and compelling skills of leadership.
Importance and managerial implications of emotional intelligence
Satisfaction of employees in the workplace and the level of turnover are vital issues of consideration for achievement of superior performance and high quality output in the workplace (Sy, Tram & O'Hara., 2006). Emotional intelligence has been proven to positively impact the intention of turnover among employees and consequent decision of actual quitting. As a result, it is prudent to examine emotional intelligence as an important predictor of turnover and quitting among employees (Markaki, Sakas & Chadjipantelis, 2012).
An experience of heightened echelon of emotional intelligence among employees brings about positive emotions as well as moods leading to higher levels of satisfaction in the workplace. This situation is attributed to the fact that, such employees have higher capacities of skills that aid in regulating, appraisal as well as directing their individual emotions as compared to their counterparts who have significantly lower levels of emotional intelligence. Such a situation results to easier tasks of management because the need for close supervision does not arise in the work place (Markaki, Sakas & Chadjipantelis, 2012). Employees with significantly elevated emotional intelligence are more proficient in identification of feelings allied to frustrations as well as disappointment. Consequently, such employees have needed potentials of controlling their emotions thus are able to develop vital strategies as well as perseverance in addressing any upcoming negative effects. The organization management is therefore proud of employees in this category since they are able to intrinsically motivate themselves. High emotional intelligence among employees is an important ingredient of teamwork that enhances the capabilities for perception, appraisal as well as management of emotions among colleagues (Markaki, Sakas & Chadjipantelis, 2012). This consequently leads to a positive contribution in enhancing morale and confidence among team members, thus promoting satisfaction among teammates as well as individuals for the benefit of entire organization (Markaki, Sakas & Chadjipantelis, 2012).
Challenge associated with emotional intelligence that a manager may encounter in the workplace
On the contrary, the employees whose emotional intelligence is significantly low suffer from lack of abilities of comprehending as well as managing their emotions in instances of complex and difficult situations. Such employees consequently espouse unbalanced behaviors and attitudes that are likely to aggravate their negative feelings leading to substantial reduction in their job output and overall performance. Such category of employees pose a continuous nuisance to the management because of a need to constantly motivate, mentor and encourage them to improve their performance in the workplace (Markaki, Sakas & Chadjipantelis, 2012).
One of the most important managerial functions is reducing the rate of staff turnover and intentions of employees to quit job in the organization. Managers in the organization strive to control such situations due to the effects that they cause to the organization (Firth,  Mellor,  Moore & Loquet, 2004). Turnover and quitting results to lost revenue since the organization must recruit and offer intern skills to newly recruited employees. The level of productivity declines substantially if the rates of quitting and turnover are significantly high. The quality of services offered in the organization also declines substantially due to turnover. Emotional intelligence therefore plays a critical role in job satisfaction and intentions of turnover and therefore has significant managerial implications.
Skills needed by managers in relation to emotional intelligence
Achieving success is not an easy task and managers in any organization need much more that hands-on experience and book knowledge. The professional skills inherent in managers require to be strengthened and therefore it is prudent to analyze the possible skills that a manager would have to develop to augment emotional intelligence. One of the most important skills that managers must develop so as to strengthen their emotional intelligence involve self awareness. Once managers develop sturdy self awareness senses, then application of their emotional intelligence is achieved with great comfort leadership (Kooker, Shoultz & Codier, 2007). This facilitates in the understanding of strengths, weaknesses, emotions as well as the impacts of their actions to other people. The ability to respond coherently to constructive criticism is an important indicator of self awareness.
Self regulation is an equally important skill that goes a long way in strengthening emotional intelligence. This requires demonstration of restraint as well as maturity. So managers with self-regulation are able to express their feelings with an indication of an elevated echelon of control and judgment leadership (Kooker, Shoultz & Codier, 2007).
Motivation is an equally important skill for managers because managers are known to be ambitious but most of them lack the aspect of motivation. The ability to express resilience as well as optimism during occasions of disappointment will work well with emotional intelligence.
Managers also require empathy so that they can understand the human nature facilitate an easy emotional connection with other people. Empathy empowers the managers to offer stellar customer services as well as a genuine response to the concerns and the frustrations that employees may encounter. Managers must also develop people skills to support their amplitude of building rapport as well as trust to their followers (Markaki, Sakas & Chadjipantelis, 2012).
These are important skills that will empower an emotionally intelligent manager to battle wisely, behave assertively and accumulate the necessary courage requisite of addressing sticky conditions with a high degree of confidence.
References
Firth, L.,  Mellor, D.J., Moore, K.A. & Loquet, C., (2004). "How can managers reduce employee intention to quit?" Journal of Managerial Psychology, 19 (2) pp. 170–187
Kooker, B.M., Shoultz, J. & Codier, E., (2007). "Identifying emotional intelligence in professional nursing practice". Journal of Professional Nursing, 23 pp. 30–36
Markaki, E.N., Sakas, D.P., Chadjipantelis, T., (2012). Selecting the project teams' members. A challenging human resources management process for laboratory research" Key            Engineering Materials, 495, pp. 159-162.
Sy, T., Tram, S. & O'Hara L., (2006). "Relation of employee and manager emotional intelligence to job satisfaction and performance".  Journal of Vocational Behavior, 68 pp. 461–473
Stuck with your Research Paper?
Get in touch with one of our experts for instant help!
Messenger
Live chat
Time is precious
don't waste it!
Get instant essay
writing help!
Plagiarism-free
guarantee
Privacy
guarantee
Secure
checkout
Money back
guarantee
Get a Free E-Book ($50 in value)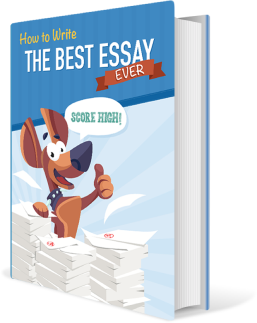 How To Write The Best Essay Ever!