Minimally Invasive and Robotic Surgery, Essay Example
Pages: 6
Words: 1696
Essay
This Essay was written by one of our professional writers.

You are free to use it as an inspiration or a source for your own work.
Man has progressed through science and technology. Nowadays, science has made those things that were not possible in the past to be possible. The world through science has witnessed great technological changes that have change many things in life from medicine to business. Science and technology has made life on the planet safe, secure, as well as comfortable. The modern society completely relied on science whether outside or inside home. Now human being may enjoy every second of life through science and technology. In addition, technology has completely changed the field of entertainment because at the present people can entertain themselves through computers, television, and games. Science and technology have resulted in many discoveries that have transformed life in many ways. Science and technology have an immense effect on daily life and a number of people flourish to carry on discovering the best technologies. It has availed many benefits in healthcare; medicine, education, and communication to assist develop the life of humankind. At present, we are technologically highly developed and we have attained a lot with science and technology (Mack 530). Therefore, science and technology has transformed the world; hence, the paper will argue that science and technology is good best on the numerous benefits it comes with.
One of the breakthroughs in science and technology is the innovation of mobile phones. With phones people are able to talk to any person around the world regardless of the location and through technological advancement people can watch the person they are talking to. Many companies through technologies have embraced video calling, which has enhanced communication inside and outside the company. With the discovery of video calling, firms may now connect to other nations and expand their companies in order to gain higher market share. Furthermore, with all the novel smart phones, as well as programs on cell phones, individuals may now carry out business anywhere and anytime. The modern cell phones have been installed with GPS devices, which implies that parents may give their kids a phone and comfortably track them wherever they are. Furthermore, healthcare sector has benefited from cell phones that have been invented through science and technology. Healthcare practitioners can now use smart phones to look up symptoms and signs faster improving the treatment of the patient. Doctors use iPhones to search information regarding the kind of medication the patient needs based on the observed symptoms and signs (Robin and Edge 857).
Education sector has been left behind by science and technology. Technology as well has made a huge change in education. The technological advancements through science of computers and internet had made studying simpler for students and as well assist with busy, hardworking citizen's progress in higher education. Teachers through the changes in science and technology have enabled them to access information more easily, which they can use to carry out their instructional roles. Online education allows learners control and manager their individual learning and go at their own speed and setting their personal goals, and with the majority e-learning programs, instant feedback is given, allowing learners work at a much quicker speed. In addition, this aspect of science and technology has boosted learning among the working class people in different companies and institutions. This group of people can learn more easily through distance learning via the internet. Email being a technological innovation, has allowed learners and teachers in different setting communicate more easily. Students through the use of emails can access questions more easily and get the needed explanations more easily. The computers have become important components of education in many institutions; thus, utilizing, computers too engages the learners to learn more, they are more paying attention (Robin and Edge 874). Technology in schools may also be a magnificent linkage to between academics and up-and-coming practices in professional fields. Technology is more and more significant facet of current school life and has considerably changed the mode teachers and learners go about their everyday activities. With the development of the internet, students can at the moment research any subject in a faster time making them to get better grades and gain more interest.
Furthermore, science and technology have played a leading role in medicine and healthcare. Healthcare sector has come a long way in the years, saving several lives and innovating new techniques used to treat diseases. For example, due to rise of diseases because of the changing environments, the world has experienced many diseases. However, through science and technology, these diseases and conditions have been cured. In many battlefields, soldiers are wounded, but through innovations in medicine, these soldiers have been successfully healed. Science and technology boosted research in healthcare sector. Many researchers have developed important methodologies and treatment methods that have been utilized to treat a number of diseases globally. Surgery as a field of surgery has been highly impacted by science and technology. The different scanning technologies have directed many surgeons into the depth of the client's body, which allows fundamental all-encompassing surgery. Furthermore, flexible endoscopes, founded on optic-fiber technology have improved keyhole surgery. These kinds of surgery have been instrumental towards assisting many patients, which have saved many lives that could have been lost. Computers have contributed to the field of medicine whereby they have been used for scanning purposes. The computers run devices in intensive care units (ICUs) and operating rooms. Drug prescriptions and medical records might now be maintained and transmitted in electronic form. Also, science behind contemporary medical practice is anchored on research and development through the use of computers. Mapping the human being gene could have been hard in absence of computers to collect and analyze the vast, as well as multifaceted array of information.
Science and technology has resulted to effective war tactics. Countries through science and technology have developed weapons and robots that reduce the number of soldiers killed in war. For instance, the war of terror in Afghanistan and Iraq has been a place, like all wars, whereby technology is utilized to give each side a competitive edge in. These technologies have been widely adopted by many countries to attack their enemies. One notable technology that has been used in this case is Unmanned Air Vehicle (UAV). The device is controlled by a person from a distant and is used to attack the enemies. Those controlling are in miles away from the dangers of enemy. These drones are used in areas where human soldiers cannot access, especially in remote areas (Mack 569).  Therefore, other than losing the life of troops in airplane, the technology is used to keep away from casualties, as well as easy deployment. Similar to other technologies, many countries around the world continues to adopt and upgrade these technologies to become victorious in a war situation. The UAV technology has been adopted by those nations that constantly experience, such as Iran, Iraq, Pakistan, United States, and Russia among other nations around the world. In addition, local law enforcement agencies in the US have adopted this great technology. The integration of drones and other pre-existing technologies, like thermal vision, law enforcement authorities will be able to observe literally any type of civilian activity. This will allow them to identify those activities that can threaten security and act swiftly. Though helicopters and other military aircrafts have been used to fight enemies during war periods, it is scary nonetheless. Therefore, the role of science and technology has played a role because fewer deaths and cases of casualties can be reported during war time (Mack 570).
Additionally, science and technology has revolutionized food production industry in several ways. Nowadays, the world production to consumption food complex is multifaceted and the food is largely secure, available, tasty, nutritious, less expensive, as well as convenient. This has been greatly attributed to the developments of science and technologies that deals with production, storage, harvesting, food manufacturing, distribution, foodservice, retailing, transportation, and food preparation. Modern food science and technology has led  significantly to the efficiency of this contemporary food system through incorporating biology, chemistry, toxicology, engineering, materials science, micro- biology, nutrition, biotechnology, genomics, computer, among other disciplines to solve hard challenges, like resolving nutritional deficiencies ,as well as improving food safety (Robin and Edge 877). These developments have enabled countries to sustain the food situations, especially during times of food scarcity. Furthermore, the effect of food manufacturing techniques is apparent in the modern food supply system. Through technology, food quality can be sustained and maintained or in most instances improved, and food safety may be improved. Sensitive nutrients in food may be preserved, vital nutrients and minerals may be added, while toxins and anti-nutrients may be eliminated in food through advanced technologies. Many foods may be designed to maximize health and lower the risk of disease. At the present, there are many ways of preserving food and the most popular one is refrigeration. Wastes and product loss may be lowered through the use of modern technological and scientific advances and distribution around the world may be facilitated to permit seasonal accessibility of different foods (Mayr 89). Current food manufacturing as well frequently enhances the quality of life for persons with explicit health conditions, providing modified foods to meet their needs (for instance, sugar-free foods sweetened with a substitute sweetener for people suffering from diabetes). At the moment, there is advancement in genetically modified foods (GMOs) that has contributed to increased food production around the world.
Finally, it is evident from the discussion that science and technology has changed the world positively in many ways. Currently, the improvement of people's living standard owes much to highly developed technology and science. Science and technology is an important aspect of human life, which has made life easier. Nearly all sectors of life have benefited from science and technology, which include medicine and healthcare, education, communication, agriculture among others. Thus, life without science and technology would be boring and not worthy living. This confirms the fact that science and technology is good.
Works Cited
Mack, Marcus. Minimally Invasive and Robotic Surgery. Journal of the American Medical Assocation. 285.5 (2001):568–72.
Mayr, Orbel. The Science-Technology Relationship as a Historiographic Problem. Technology and Culture, 1. 17 (2009) 88-92.
Robin , Warriner. and Edge, Daniels The Social Shaping of Technology. Research Policy. 1.25 (2006): 856–899.
Time is precious
don't waste it!
Get instant essay
writing help!
Plagiarism-free
guarantee
Privacy
guarantee
Secure
checkout
Money back
guarantee
Get a Free E-Book ($50 in value)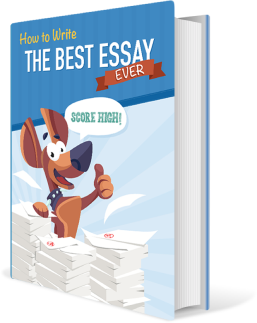 How To Write The Best Essay Ever!