How the Teacher Can Help Me, Essay Example
Pages: 4
Words: 1020
Essay
This Essay was written by one of our professional writers.

You are free to use it as an inspiration or a source for your own work.
My Language
I grew up in China until high school, so naturally English is not my native language. Prior to coming to the United States, I had very little experience with speaking or writing in English. All of my family members are non-Native English speakers.
What Do I Hope the Course Will Teach Me?
English language learners are faced with many challenges in the content area; I hope this class will help me with many things. Most of those challenges I faced are in reading literature and English classes because literature is mostly based upon culture. When teachers expect me to have prior knowledge about genres, which is not always the case for non-native English speakers. In most cases I have had no experience with fairy tales, myths, legends, or tall tales that American students have. If the teacher fails to provide prior knowledge and build a background, I will not understand the text. Although I have a little more background than most ELL students because I did finish high school in the United States-Alabama.  I find that in many cases I can read the words, but I still do not understand the text. If teachers understood this, it would be a great help to me
What Classes Have I Taken
I started out with an Academic English program at UCI. I have taken four different courses in order to make it to the 39 series. I must say that it has been challenging. I had to write many essays and always had a deadline to meet. Yet, I believe that strengthened me as a student and writer because I had to learn to prioritize my time to meet my deadlines.
The Teacher Can Help Me Meet My Goal
I have difficulty with parts of speech and how words fit together forming the syntax of sentences. I hope that my teachers can teach me strategies to use I order to choose the right words. For example, I had a very difficult time adding endings to verbs. In high school, my teachers used cloze reading or cloze syntax as a strategy to help me.  The teacher will cover up words such as nouns, verbs, adjectives, prepositions, prefixes and suffixes. As the text is read aloud, when the student comes to a word that is covered up, the student makes a prediction about what word goes in the blank. The ELL student discusses with his/her partner about the word they chose. This strategy is great because it helped me to learn to use context clues to determine the missing words. I know that college professors have little training in how to meet the needs of ELL students, but if I could be paired with a peer buddy or another non-Native English speaker, I think that would help me.
Vocabulary is another area that I have difficulty with. Often I am confused with different concepts of what the word means. There are many effective strategies to help build vocabulary levels for ELL students, but I believe a list of site words would really help me. These are words that students will come in contact with in their daily curriculum. Next, I need to practice content-specific vocabulary. The students need multiple chances to practice these words in order to ensure a concrete understanding of the words. Another great way to teach word meaning is through pictorial and cartoon drawings. Although this may seem like an elementary strategy, it was worked great for me. I have been able to remember words by making mental pictures of their meanings.
What Can I Do to Meet My Goals
I am a firm believer that working hard pays off. I plan to work very hard and ask questions when I do not understand. In the past, I have been reluctant to ask questions out of fear what other students may think. However, now I know that my classmates are less judgmental than I thought. Many of them have been willing to help me understand concepts better. In fact, in some cases I have been able to better understand coming from my classmates. I know that because English is a second language for me, I must be willing to put in the extra time studying in order to perfect my writing and speaking abilities.
My Belief about a College Education
I believe a college degree is the foundation of a stable future. There are many reasons why a college degree is so important and necessary today. People who obtain a college education have a higher lifetime wages earned than people who do not have a college degree. This fact alone ensures a better quality of life for the college graduate. In today's world, most employers prefer to hire persons who have a college degree or some type of technical certification. People without college educations are limited to the manufacturing and construction industries because these two industries are still based upon "working your way to the top".  It is very possible that a person with only a high school diploma may obtain a job that pays well and provides great benefits; it is more likely that a college graduate will. A college degree is difficult to obtain for most, but it is well worth the difficulty in the long run. English Language Learners are a part of classrooms all across the United States. This fact is not likely to change, so I teachers should work hard for these children and their families. Language barriers are often the main reason that ELL students drop out of school. Teachers must be properly trained to adequately educate ELL students. Collaboration between all involved stakeholders must be present to ensure that these students are receiving a proper education.  A true advocate must be willing to cross boundaries and break norms. As a future teacher, I plan to be an advocate for students who speak English as a second language. A college degree does not guarantee success, but it definitely makes success more possible. Consequently, anyone who can obtain a college degree should. It requires hard work, diligent study habits, time, and devotion, but it is worth all of that. Education ensures a great future is possible.
Time is precious
don't waste it!
Get instant essay
writing help!
Plagiarism-free
guarantee
Privacy
guarantee
Secure
checkout
Money back
guarantee
Get a Free E-Book ($50 in value)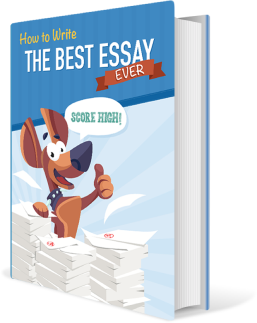 How To Write The Best Essay Ever!