How to Communicate With Vaccine-Hesitant Parents, Essay Example
Pages: 3
Words: 726
Essay
This Essay was written by one of our professional writers.

You are free to use it as an inspiration or a source for your own work.
Introduction
The role of vaccines as part of human health is essential to the development of immunity against a wide range of infectious diseases. This requires a need to evaluate the conditions under which children and adults receive vaccines, including the population groups, most affected, along with other factors that impact their use. Lack of knowledge or education regarding vaccines may be prohibitive in some areas and reflects a greater need to acknowledge vaccination results in the prevention of infectious diseases and a greater clarity regarding their overall benefits versus their risks. This is an important step in the expansion of education and resources to address vaccinations and their usage rates throughout the world.
Body
In recent years, there has been much controversy surrounding vaccines and their overall risks, thereby increasing some parents' unwillingness to vaccinate their children, and this requires the need to clarify any misinformation regarding vaccines to make informed decisions in this regard (Healy & Pickering, 2011). It also reflects the importance of the quality of information that is available through websites and other portals, thereby requiring an informed approach to vaccinations that will have a lasting impact on outcomes for children (Healy & Pickering, 2011). The general belief and concern is that those who are unvaccinated are a public health risk to their communities, thereby increasing the need to educate parents and the general public regarding these needs in a comprehensive manner across many populations (Sadaf, Richards, Glanz, Salmon, & Omer, 2013).
Education within the healthcare community is also critical because it enables healthcare workers to have the appropriate knowledge regarding their own risk of disease and that of their patients, based on their own decision to vaccinate for influenza and other diseases (Rebmann et.al, 2012). This requires a greater acknowledgement of compliance rates and to determine what is required to ensure that these workers are prepared to work with and treat patients with the highest possible level of immunity to protect themselves and other patients from unnecessary risk (Rebmann et.al, 2012). It also requires healthcare workers to be cognizant of how their decisions impact patients and to determine what is in their best interest in protecting their patients as best as possible (Rebmann et.al, 2012).
For diseases such as human papillomavirus (HPV), education is critical in order to determine if the vaccine should be administered to increase protection against the risk of cervical cancer (Reiter, Stubbs, Panozzo, Whitesell, & Brewer, 2011). This vaccine has been highly effective in reducing cases of HPV for teenage females, and this reflects the importance of examining its long-term benefits to reduce the risk of cervical cancer for patients who face these risks over time (Reiter et.al, 2011). The data regarding HPV reflects a need to further evaluate the role of the vaccine in preventing the virus and a subsequent risk of cervical cancer in patients (Reiter et.al, 2011).
Conclusion
From a historical perspective, the relationship of vaccines to infectious disease has been highly effective, thereby demonstrating their overall impact on the widespread prevention of infectious diseases. However, in recent years, the emergence of questions regarding vaccines have become increasingly challenging, thereby making some parents and others wonder if vaccines are worth the risk. Therefore, a proper educational framework must be established in order to recognize the value of vaccinations and to determine what is required to ensure that vaccines do provide an effective level of protection against a variety of diseases that threaten public health.
References
Barton, M. K. (2013). Declines in human papillomavirus infection observed in the vaccine era. CA: a cancer journal for clinicians, 63(6), 369-370.
Healy, C. M., & Pickering, L. K. (2011). How to communicate with vaccine-hesitant parents. Pediatrics, 127(Supplement 1), S127-S133.
Jones, A. M., Omer, S. B., Bednarczyk, R. A., Halsey, N. A., Moulton, L. H., & Salmon, D. A. (2012). Parents' source of vaccine information and impact on vaccine attitudes, beliefs, and nonmedical exemptions. Advances in preventive medicine, 2012.
Rebmann, T., Wright, K. S., Anthony, J., Knaup, R. C., & Peters, E. B. (2012). Seasonal influenza vaccine compliance among hospital-based and nonhospital-based healthcare workers. Infection Control, 33(03), 243-249.
Reiter, P. L., Stubbs, B., Panozzo, C. A., Whitesell, D., & Brewer, N. T. (2011). HPV and HPV vaccine education intervention: effects on parents, healthcare staff, and school staff. Cancer Epidemiology Biomarkers & Prevention, 20(11), 2354-2361.
Sadaf, A., Richards, J. L., Glanz, J., Salmon, D. A., & Omer, S. B. (2013). A systematic review of interventions for reducing parental vaccine refusal and vaccine hesitancy. Vaccine, 31(40), 4293-4304.
Time is precious
don't waste it!
Get instant essay
writing help!
Plagiarism-free
guarantee
Privacy
guarantee
Secure
checkout
Money back
guarantee
Get a Free E-Book ($50 in value)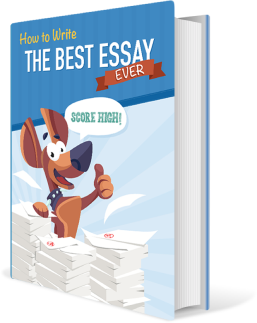 How To Write The Best Essay Ever!