How to Implement EHRs, Research Paper Example
This Research Paper was written by one of our professional writers.

You are free to use it as an inspiration or a source for your own work.
Introduction
Health information technology (HIT) provides opportunities for organizations to achieve a higher level of optimal performance and support for the objectives that the organization must provide for its patients and key stakeholders. This practice requires an organization to be proactive in their efforts to understand the dynamics of the organization and to recognize how to improve upon existing processes to make a difference with the technologies that are available. This is an important step towards the discovery of an organization's strengths and capabilities in order to improve outcomes and provide the necessary tools to improve quality of care. One system that is of critical importance for pharmacies is an effective medication dispensation system that will provide the appropriate medications to patients in a safe and timely manner to meet their needs. This process requires pharmacies to select systems for which their current capabilities are compatible, along with evaluating how to improve upon existing frameworks to address system specifications and challenges over the long term. The following discussion will evaluate the options available to develop and integrate a medication dispensing system within an organization in order to achieve the intended outcomes and to improve the safety of medications for patients across all age groups.
Body
Prior to the selection of a medication dispensation system, an organization must be prepared to evaluate its existing capabilities through a detailed assessment prior to the selection of a system that will support the needs of the organization at the necessary level to promote medication safety at all times. The assessment will provide the organization with the tools and resources that are necessary to improve upon its existing strategy to improve medication administration for its patients. The needs assessment will demonstrate the importance of recognizing system capabilities and limitations, as well as what might be available for upgrades that would have a positive impact on the organization as a whole. This practice will also ensure that patients will receive their medications with expert staff and resources in place to ensure that their needs are met on a continuous basis. For example, one of the most common areas of system integration is barcode technology, which provides a greater opportunity to promote an error-free environment in which to dispense medications (Institute for Safe Medication Practices, 2002).
Most importantly, "for technologies related to medication safety, an optimized pharmacy information system would form the nucleus of an interconnected system…It is unreasonable to think that any technology is going to produce a totally fail-safe environment. Even the best-designed system (people, process, and technology), using the best strategies to identify potential failures (FMEA), is going to fall short from time to time" (Institute for Safe Medication Practices, 2002, p. 9). Therefore, it is expected that an organization will recognize that any system of this nature is not error-proof and that it must be recognized for its merits, while also recognizing that it has limitations that must be addressed to ensure that patients receive medications in a safe and effective manner as frequently as possible (Institute for Safe Medication Practices, 2002). In this context, an organization must be able to identify how it might improve its practices, while also determining how to expand its current resources to accommodate the system change (Institute for Safe Medication Practices, 2002).
In order to achieve success with the chosen system, it is important to identify the specific areas where there will be the appropriate tools in place to support the needs of the organization as it moves forward with the chosen technology. This process requires the organization to recognize the different steps associated with the implementation of a HIT system, which includes the following: 1) Evaluate the readiness of the organization to determine which type of system is required and is capable of providing the desired level of support; 2) develop a strategy for implementation in order to ensure that the process operates as seamlessly as possible; 3) utilize the appropriate technology that meets the requirements of any certifications that support payment management and incentives; and 4) upon implementation of the system, continue to exercise a program or method in which quality improvement is of the utmost importance on a regular basis (HealthIT.gov, 2015). These steps are likely to ensure that the organization is in a position to promote effective improvements and that will enable patients to receive the medications that are necessary in a timely manner (HealthIT.gov, 2015). This process will also ensure that an organization is prepared to meet all possible implementation deadlines and that the tools are in place to advance system objectives at the desired level (HealthIT.gov, 2015).
With any type of significant system implementation within an organization, a steering committee must be in place in order to provide a high level of knowledge and expertise across different areas, including information technology, quality improvement, clinical support, and financial administration. Members from each of these areas will provide their input regarding the selection and implementation of a system that captures the essence of the organization's current state and where it strives to be once the implementation is in place. This process is important because it reflects the values and objectives of the organization as it continues to grow and thrive in different ways to improve the safety of medication administration for all patients. This practice also encourages an organization to be proactive in its efforts to expand communication so that all patients are able to benefit from the system once it is in place and beyond this phase. These factors will support the development of new ideas and approaches to ensure that the administration of medications to patients in the pharmacy setting is not only appropriate, but is also reflective of the core values and beliefs of the organization. As a result, the steering committee must be able to recognize its role in shaping the direction of the organization through the implementation and how this reflects its capacity to grow and to provide high quality service to the organization through key leadership and guidance at all levels.
With any type of medication administration system, an evaluation of prior systems and the potential errors that may occur must be a critical priority for an organization as it strives to be effective in meeting the goals and objectives of the system's intent and purpose. This process supports a team-based approach that is designed as a series of steps, commencing with an assessment of current resources and capabilities. This needs assessment serves as the primary factor in supporting a viable framework to enhance quality of care and to promote the desired results. Therefore, the needs assessment must include a team of experts who possess knowledge of many different areas within the organization who are able to share their experiences to support a decision that is appropriate and timely for the organization as a whole. This process also demonstrates the value of understanding how a needs assessment will support a long-term approach to technology that will consider the need for upgrades and other tools as necessary.
One of the most important criteria for developing the appropriate system requires staff members to recognize the value of organizational input and communication in order to understand the nature of the system and how it might impact their roles on a regular basis. This practice will also ensure that patients are able to receive the optimal benefits of the system because staff members are on board with the system and what it has to offer (Harvey et.al, 2014). This process will provide pharmacists, technicians, and other members of the team with the tools and resources that are required to perform their roles effectively and to recognize the value of systems integration into current practices with a high degree of finesse and integrity (Harvey et.al, 2014). These efforts will facilitate a system-wide approach that will encourage long-term success and achievement in order to meet the intended goals of improving quality of care and promoting patient safety at all times (Harvey et.al, 2014).
An organization must evaluate its strengths and capabilities in conjunction with the tools and resources that are available to ensure that patient safety and quality is achieved at the highest possible level at all times. This process will also ensure that pharmacy teams are in support of the proposed implementation and that it will provide the necessary capabilities to enhance the quality of medication administration, minimize errors, and support a higher level of patient safety than is currently available. This process will encourage teams to exercise caution and to spend the appropriate amount of time in making a selection that will effectively suit their needs accordingly. This practice will operate in a manner that is consistent with the objectives of the organization and in supporting their overall focus on medication administration in a safe manner for all patients.
Conclusion
Medication administration in the pharmacy setting requires a technology-based system that will effectively accommodate the needs of patients in a safe and effective manner. This process requires the pharmacy team, comprised of members of different specialty areas, to provide valuable input into the selection and implementation of a system that will cooperate with current capabilities and resources. At the same time, it is anticipated that the system will be used in such a way that it will have a lasting impact on outcomes and support upgrades as necessary through the allocation of resources that will optimize system capabilities on trend with current needs and objectives. This process is ongoing and requires the team to make collective decisions that will positively impact the organization and its patients effectively and in a consistent manner.
References
Cheung, K. C., Van Den Bemt, P. M., Bouvy, M. L., Wensing, M., & De Smet, P. A. (2014). Medication incidents related to automated dose dispensing in community pharmacies and hospitals-A reporting system study. PloS one, 9(7), e101686.
Harvey, J., Avery, A. J., Ashcroft, D., Boyd, M., Phipps, D. L., & Barber, N. (2014). Exploring safety systems for dispensing in community pharmacies: Focusing on how staff relate to organizational components. Research in Social and Administrative Pharmacy.
HealthIT.gov (2015). How to implement EHRs. Retrieved from http://www.healthit.gov/providers-professionals/ehr-implementation-steps
Institute for Safe Medication Practices (2002). Assessing bedside bar-coding readiness. Pp. 1-54.
Stuck with your Research Paper?
Get in touch with one of our experts for instant help!
Messenger
Live chat
Time is precious
don't waste it!
Get instant essay
writing help!
Plagiarism-free
guarantee
Privacy
guarantee
Secure
checkout
Money back
guarantee
Get a Free E-Book ($50 in value)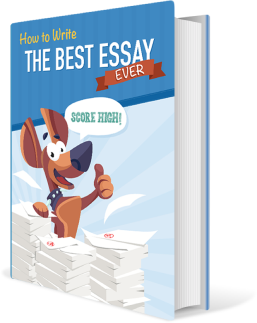 How To Write The Best Essay Ever!