Issues & Ethics in Professions, Essay Example
Pages: 4
Words: 1093
Essay
This Essay was written by one of our professional writers.

You are free to use it as an inspiration or a source for your own work.
How can competence best be evaluated in new practitioners – would case reviews, written exams, oral exams be best? Do you have other ideas? Should the methods to evaluate competence be different for seasoned practitioners?
New practitioners should be provided with opportunities to demonstrate their knowledge base and skills through written examinations at this stage. This will provide them with the feedback that is necessary to improve in these roles without the added pressure of a face-to-face oral exam situation. This also engages new practitioners in the examination process in a manner that is relatively safe and friendly so as not to overwhelm them at this level.
Seasoned practitioners, on the other hand, should face stricter requirements, such as oral examinations. This enables them to demonstrate their knowledge and skills at a higher level. In addition, it supports their professional growth and ability to manage more complex cases at this level that will have a lasting impact on outcomes for the foreseeable future.
How can a professional best maintain competence throughout his/her career? Should there be legal mandates for continuing education? 
Maintaining a high level of competence requires continuing education for all professionals. This is an important step towards the discovery of new ideas and strategies to solve common problems. It also supports and engages them in opportunities to achieve professional growth on a continuous basis that will largely benefit their own goals and objectives in this area.
It is likely that legal mandates for continuing education will have a positive impact on this process. It provides a level of oversight that requires routine monitoring to ensure that all requirements are met. If they are not met, professionals would be required to take these courses or face some type of penalty for not completing them in the required timeframe.
What common problems would you expect to be faced with as a new supervisor? – What about as a new supervisee? 
As a new supervisor, it is expected that different problems will occur that require solutions. Most importantly, developing a chemistry with the existing team may be a concern that requires some degree of finesse and confidence. Also, it requires an opportunity to examine the different areas where supervisors might contribute new ideas to the mix to make a difference with their employees.
Supervisors should meet with their new teams and with managers in order to address the potential challenges that exist (New Directions, 2015). In addition, they should meet with their new staff and take the time to get to know each individual (New Directions, 2015). Finally, they should consider the impact of developing a strategy that will enhance relationships rather than deter them from progress (New Directions, 2015).
As a human service professional, a colleague comes to you to express concerns regarding another employee. The employee is a psychologist, and the concerns relate to specific ethical violations. What would you tell this colleague? What might be an appropriate course of action? 
Ethical considerations are a constant in the profession and require continuous attention. This process requires disclosure to ensure that all parties are protected from unnecessary risk. In addition, it requires professionals to share the information that they have in a confidential setting. Finally, it requires them to take the steps that are required to facilitate a positive and least damaging outcomes that will minimize the risk associated with client needs over time.
Ethics must be at the forefront of the profession at all times. It is necessary to evaluate each circumstance differently and to hear both sides of the argument to make a fair final decision. It also requires a level of professionalism and authority that will have a positive impact on the outcome.
Discuss various forms, or methods, of supervision and how each can be important to trainees' success
Trainees' success requires strong and focused supervision in order to provide the best possible outcomes for the group. Supervisors must fall into one of several categories, such as transactional, transformational, or participative in nature (Johnson, 2015). This supports their objectives to focus on the team and its primary objectives to contribute to the team in a valuable manner (Johnson, 2015).
Supervisors must also support their teams with strong communication on a regular basis. This process supports their strength as supervisors and encourages their participation. In addition, it connects them with their teams on a deeper and more fulfilling basis that will provide further support and guidance to employees as they move forward in their careers.
Please evaluate the strengths/weaknesses of two methods that can be used to maintain or upgrade your professional competence      
Upgrading professional competence requires continuing education and strategic development in order to succeed in this area. Continuing education must be focused on the areas where the need is greatest and where there is an opportunity to examine the entire picture of one's professional attributes. It also requires a level of support that will inspire and motivate on a regular basis.
Strategic development supports the demand for new ideas and inspires creativity. It also encourages professionals to think outside of the box and to take small yet strategic risks. These risks may have a lasting impact on organizational outcomes over the long term.
Please comment on the competencies that are identified.  Do you think there are other competencies that should be included in the list?  Do you think that it may be helpful to have specific competences based upon different work settings?  If so, what might those be for the specific setting that you are thinking about? 
Core competencies such as community networking, advocacy, and participant empowerment require a level of understanding of the people who are served and how they might be supported by the teams that are in place (National Organization for Human Services, 2015). In the human services field, it is important to identify other competencies such as two-way communication and professional development in order to capture the needs of those who receive support.
In general, a number of core competencies should apply to a wide range of work environments. However, additional core competencies should be specific to a given field and provide a high level of support for the needs of those working in these environments. For example, those working in nursing, for example, must possess clinically-related competencies that are not required of social workers and other types of advocates.
References
Corey, G., & Corey, M. (2014). Issues and Ethics in the Helping Professions, 9th Edition. Cengage Learning.
Johnson, R. (2015). 5 different types of leadership styles. Retrieved from http://smallbusiness.chron.com/5-different-types-leadership-styles-17584.html
National Organization for Human Services (2015). What is human services? Retrieved from http://www.nationalhumanservices.org/what-is-human-services
New Directions (2015). New supervisors! You've been promoted! Now what? Avoiding new supervisor potholes. Retrieved from http://www.newdirectionsconsulting.com/leadership-engagement/youve-been-promoted-now-what-avoiding-new-supervisor-potholes-2/
Time is precious
don't waste it!
Get instant essay
writing help!
Plagiarism-free
guarantee
Privacy
guarantee
Secure
checkout
Money back
guarantee
Get a Free E-Book ($50 in value)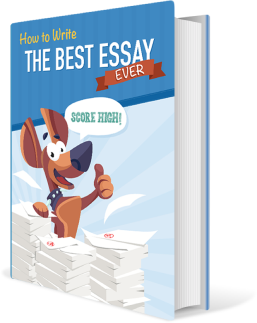 How To Write The Best Essay Ever!