How to Improve My Drawing Techniques, Essay Example
Pages: 3
Words: 864
Essay
This Essay was written by one of our professional writers.

You are free to use it as an inspiration or a source for your own work.
Figure drawing techniques can help an individual develop realistic images of people in artwork. It is necessary to learn how to draw different parts of the human body (Edwards 14). This paper presents some techniques of how to improve the art of drawing the human body parts.
How to improve the body proportion
A common problem in figure drawing is how to get every detail in proportion. While there are many differences in individuals, human proportions fit within a standard range. In drawing a figure, the basic unit of measurement is the head. This creates some dissimilarity between the top of the head and the chin. This is a handy unit of measurement and is reasonably standard. Most artists have used this unit to establish the correct proportions of the human figure (Edwards 59).
Try out the following exercise:
Do some freehand sketches to note the difference between a child's proportions and an adult's proportions. Remember that different heads needs different number of units.
Try an anterior, posterior, and lateral set of views.
Modify the look of the young child to resemble a young child otherwise you will run the risk of drawing your figure to look like a dwarf.
Move on to a computer and try out the exercise using the guide lines obtained from the drawing software to create exact proportions.
Compare and make any necessary adjustments.
Irregular proportions are common in any drawing. The following are some guidelines of how to avoid such norms.
Make extremely close observations and you will discover the many uneven proportions that you were not able to see the first time. The first step is being aware of them, and this will help you to improve the quality of your drawing (Edwards 131). You must have now understood the concept of proportions and have a clear grasp of creating realism with a variety of sizes and shapes of the human body.
How to improve the details of head, feet, and hands
Feet
Most people draw the feet from the side with the assumption that it makes a basic outline and are also easy to draw. This assumption is wrong, as they are only looking the wrong way at the shape of a foot facing forward. A foot that faces forward makes a triangular shape. This should be your starting point. Just create a drawing of a triangle and then from there add the details. It is acceptable if it the semblance varies from the exact foot even if you try a dozen times. The rest of the details will not be important as long as you create the basic shape. This also makes it possible to draw feet with shoes on since they can avoid the difficult to draw details such as the toes. For you to create the rounded look of a shoe begin with a basic drawing of a triangle with one circle in its bottom half (Edwards 177).
Head
All artists make the common mistake of oversized noggins. They end up being larger than they are meant to be because most artists start with them first. Until an artist is used to drawing the body in the right proportions, use a pencil to draw and keep an eraser at hand. You must fix the body or head to get their sizes to correspond as required (Edwards 191). This helps to keep the head size in mind while drawing the rest of the body. The head must be slightly larger than the other half of the upper part of the body. This will help you to make a drawing of a rough version of the whole body first in order to ensure that everything has the proper proportions. This will save time that you might waste if you were to fill in all the details of the head first before starting on the rest of the body.
Hands
As much it is not easy to draw hands and fingers, they require much practice to get the details right. An easy way to size hands properly is by starting them as stick figures. This way they might end up being more realistic. Artists who do not pay attention to the body structure are likely to create wiggly hands. There are two sections of a hand and both of them are individually rounded. The upper hand should be created as one oblong oval. The lower part of the hand should be drawn slightly longer oblong oval. After drawing these two ovals, you put in more details such as muscles and hair. Then finish by fixing portions of the hands that look unrealistic (Edwards 221).
Conclusion
Well, that was a pretty basic guideline of how to improve drawing techniques. However, something like this is meant to improve life drawing but there are a lot to master. It is worthwhile to appreciate various aspects of a drawing like form, texture, balance, among others. This is important in appealing the target audience whilst showing that one is a professional in this field. Anyone who comes across this piece of advice will surely succeed in this field of drawing, and more so, art and design.
Work Cited
Edwards Betty. Drawing on the right side of the brain: a course in enhancing creativity and artistic confidence. Michigan, J.P. Tarcher, 1989. Print
Time is precious
don't waste it!
Get instant essay
writing help!
Plagiarism-free
guarantee
Privacy
guarantee
Secure
checkout
Money back
guarantee
Get a Free E-Book ($50 in value)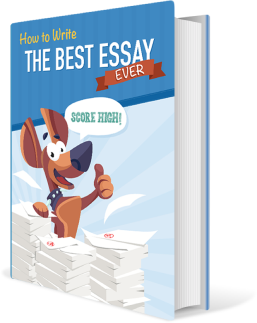 How To Write The Best Essay Ever!