Child Abuse, Reaction Paper Example
This Reaction Paper was written by one of our professional writers.

You are free to use it as an inspiration or a source for your own work.
Any person watching the news or reading the media no doubt has been exposed to headlines such as these: "Ex-Penn State Coach Accused of Child Sex Abuse"(Reporting Child Abuse: Stopping the Silence 2012); "Syracuse Fires Assistant Basketball Coach"(Kekis, 2011); "Charity Chief Resigns Amid Penn State Scandal" (Health, 2011). It is no wonder why our society is in an uproar about the issue of child abuse because, although there are supposedly numerous laws and rules stated to keep such incidents from happening, these apparently are not being handled the proper way when problems arise and sanctions are not handed out as they should. This article explains the material from a webinar entitled "Reporting Child Abuse: Stopping the Silence" (Reporting Child Abuse: Stopping the Silence, 2012)and gives us a look at some of the laws and restrictions put on those who are negligent about reporting such crimes.
One infamous headline in the media during the past couple of months is the case of Jerry Sandusky, the former defensive coordinator for Penn State's football team. Mr. Sandusky is accused of sexual abuse of a child (actually more than one child) and the case is not involved in the legal system. This case is obviously causing other coaches to be scrutinized by parents and organizations about their private and career practices, although many of them have never had as much as a speeding ticket. The problem with the case of Mr. Sandusky is that the allegations were not reported at the time they supposedly occurred. They were reported much later. This is actually against the law as many legislative bills have pointed out.
It has been shown that all states have various statutes, which identify certain persons who are required to report suspected child abuse or neglect. Forty-eight of these states appoint professions whose members are actually mandated to report child maltreatment and can be held accountable by law if they do not report their findings.In addition to this, there are 18 states with current laws stating that 'any' person who suspects child abuse is required to report this.(Mandatory Reporters of Child Abuse and Neglect: Summary of State Laws, 2010).
These laws are routinely amended and added as needed by those in the legislature to correspond to current issues in our society and 'assure' the public that policymakers are helping the public become safer individuals as a result. The question raised, however, is this: If state and federal legislatures continue to pass legislation on this subject, why does the problem with child abuse and its horrendous after effects not stop? This is a question that apparently the legislature does not have an answer for.
So many children, adolescents, and even adults are exposed to abuse in the nation. Many of those are minorities or illegal immigrants and many are not. A large reason behind the illegal immigrants' hesitance to report such abuse is because they do not want to call attention to themselves and have immigration expunge them from the United States. Many minorities have abuse as part of gang-related violence and this is something that has taken place over the course of so many years it has become a part of the culture, so to speak. It is accepted; therefore, in the eyes of these groups, it is not child abuse unless something severe happens.
The problem with both issues of illegal immigrant and minority abuse is that eventually something serious does happen and there are hefty consequences to this. The most saddening aspect is the child seems to be the person who suffers the most. He or she does not understand why the abuse is happening and has potentially grown up in such a violent environment as to where he or she knows no different way of life. The child is abused, he or she lives another day and continues to age, the child becomes an adult, and the cycle continues.
We must, as a society, do something proactive about this problem. There can be public policy and legislation passed every single day, but none of this matters if there is not an ability to enforce it or someone to speak up on the issue and say enough is enough. Social workers and others in the Department of Social Services do a wonderful job with the resources they are allotted; sadly, there are always budget shortfalls and overworked staff. There tend to be three or four times as many cases as one person can feasibly attend to at one time.
Another issue with child abuse and the silence behind the atrociousness of it all is the fact that much of the abuse happens behind closed doors. There are many cases of well-to-do families who hide terrible secrets and these are not exposed until something dangerous happens or someone is murdered. It has been said numerous times that money will buy anything; unfortunately, often money will buy silence from the persons in charge of reporting certain issues. In cases such as child abuse, this could (and has) lead to deadly consequences.
So, what is a person to do about the problem? How can the average American help with this growing problem? The simplest thing, yet the hardest for some, is to take action. This does not necessarily mean to call the authorities every day of the week when the neighbors are arguing. Often the authorities get tired of investigating child abuse cases and domestic violence cases. Also, sometimes the child is taken out of the broken home, only to be placed into a more difficult situation and this is good for no one.
Remain aware of your environment and the conditions in which others around you live. If you live next door to Mr. and Mrs. Cleaver (from "Leave it to Beaver") do not readily assume the lives are perfect. No person ever knows what happens behind closed doors and it is important the children are protected in every situation, whether the child is white, black, Mexican, or Asian. This is not to give you the right to become the nosy neighbor on the street; however, do remain aware of what is going on around you and if you are ever in a situation where you are approached by a child stating he or she has been abused in any way, do not hesitate to pursue this. Sometimes being proactive in a situation will not result in anything. Although, sometimes being proactive in a situation could mean the difference in life or death for that child.
References
Health, B. (2011, November 14). Charity chief resigns among Penn State Scandal. Retrieved from USA Today: http://www.usatoday.com/news/nation/story/2011-11-14/penn-state-second-mile-resign-51196106/1.
Kekis, J. (2011, November 28). Syracuse fires assistant hoops coach Bernie Fine. Retrieved from NBC Sports: http://nbcsports.msnbc.com/id/45456875/ns/sports-college_basketball/. (2010).
Mandatory Reporters of Child Abuse and Neglect: Summary of State Laws. Child Welfare Information Gateway. Reporting Child Abuse: Stopping the Silence. (2012). Washington, D.C.
Stuck with your Reaction Paper?
Get in touch with one of our experts for instant help!
Messenger
Live chat
Time is precious
don't waste it!
Get instant essay
writing help!
Plagiarism-free
guarantee
Privacy
guarantee
Secure
checkout
Money back
guarantee
Get a Free E-Book ($50 in value)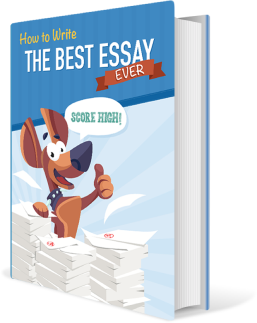 How To Write The Best Essay Ever!