Personal Meaning and the Sources of Well-Being, Research Paper Example
This Research Paper was written by one of our professional writers.

You are free to use it as an inspiration or a source for your own work.
Happiness and well-being are ultimately mankind's greatest quest, want and need. Every individual is naturally programmed to seek happiness and their best well-being. In order to achieve this, human beings seek after the meaning to life. In seeking this meaning, they ascribe to different sources that offer the meaning to life. While this process is largely psychological, achieving such a state has been found to have both psychological and physical effects, directly influencing an individual's well-being. In seeking the meaning to life, one is to question the different sources that offer the meaning of life and assessing how each of the meanings provided by these sources have on the psychological and physical wellbeing of an individual.
An individual's wellbeing is composed of numerous elements. While wellbeing is commonly mistaken for a state of happiness, optimal physical health, or success, it is made up five elements that collectively define an individual's well-being.  They include one's love for what they do on a daily basis (work), vibrancy of one's physical health, financial security, the quality of one's relationships and the level of pride in communal contributions. Wellbeing is defined by the interaction of these five elements. The goal of this study is to determine the definition an individual's personal meaning to life and the elements that determine the definition of one's well-being.
There has been a lot of literature that has been developed over the years regarding this subject matter. The research by Luz M. Garcini, Mary Short and William D. Norwood adopt an approach that seeks to define how the link between three distinct structural components; cognitive, affective and motivational. The researchers determine the trait affects of each of the participants within the study. This is then compared to their structure of values as well as their sense of meaning of life. The researchers hypothesized that trait affect and value structures were the most significant indicators of meaning.
The sample is drawn from a population of 383 college students representing several segments of the demographic. Therefore, the sample is mainly made up of the youth pursuing intellectual enlightenment, providing for a very intellectual and smart population. This fails to consider all possible levels of intellectual capability. The sample size is fitting for this type of research considering the variety that it entails considering results for 104 participants were omitted in the analysis.
The study entailed the recruitment of participants on an online platform. On this platform, researchers had participants undertake an online self-assessment test only after consent. The participants were asked different question that were related to the three components. A 5-point Likert scale was adopted for some of the sections within the study.
The study revealed that an individual derived a higher sense of meaning when they experience high levels of positive trait emotions as opposed to lower ones. There was also a positive relationship between the level of meaning and the diversity and strength of personal values. There was also a correlation between the diversity and strength of core values and how long positive emotions last.
Gary T. Reker and Paul T.P. Wong take an interesting approach towards defining the source of meaning of human life. The authors consider the aspect of time and how it is important in defining the source of meaning for one's life. This is validated by the theory and fact that an individual constructs and reconstructs their reality as they go through time and space. As such ageing is seen as a transformational process where personal constructions change according to the relationship between their psychological and the biological process. This is further affected by the cultural, historical and social context within which an individual exists. The researchers postulate that growing old (ageing) affects how one experiences the world and as such affecting their meaning of life.
The article fails to involve any participants. The research mainly delves into a qualitative analysis of the implications that the passing of time has on an individual's sense of meaning. The study was conducted through the collection and analysis on the theory of time and its effect on an individual's experience of their world. This involved the analysis of the relationship between age and the three components.
The study revealed that time does have a considerable effect in how an individual perceives their world. The passing of time allows for one to construct and reconstruct their reality. This is why one can feel sad and happy within a span of time, relative to the conditions within their environment. The implications of the study reflect to the situation with retirement within the country. Physical and mental well-being is attached to one's sense of meaning. As such, if the norms and roles of the ageing in the society are not redefined, then the elderly will continue to be increasingly susceptible to mental and health complications.
Patrick E. McKnight and Todd B. Kashdan approach the issue by introducing purpose to the picture. The researchers postulate that purpose is an essential if not pivotal resource and individual can use to find meaning and engagement in life. According to the researchers, purpose is an element that is testable as it offers a measure of physical and mental health, satisfaction and life expectancy. The researchers sought to depict the uniqueness of the purpose model by comparing it against other models that offer predictions of a similar manner. The researchers postulated that an individual is driven and finds meaning in life the moment they have a purpose. Purpose is their compass and guide and as such they will realize sustainable health and general well-being in the long-run.
The study based its research on data that indicated the individuals who took part in social activities, were faithful in their respective religions and owned a pet tend to live a longer and more satisfying life. This data came from a number of previous studies conducted between 1997 and 2003. These studies provided specific data for each group of individuals who had purpose in their lives.
The study revealed that purpose was the causal agent that triggers feelings of meaning of life. This is because purpose instigates consistency in behavior, psychological flexibility, increased efficiency and lower levels of stress. Only a driven individual with a concrete purpose can realize their full potential. This is true the other way around; individuals who comprehend their abilities can form a purpose driven life.
In the article "Psychological and Physical Well-Being in the Elderly: The Perceived Well-Being Scale (PWB)", Gary T. Reker and Paul T.P. Wong highlight the development of PWB (the perceived Well-Being Scale). This scale is integral in the measurement of physical and psychological well-being of the elderly within the community.
The study had the elderly within the society and institutionalized elderly as their target group. The research involved 20 elderly members of the community and 24 members of an elderly home. A number of tests of physical and psychological well-being were administered to each participant in two sessions.
It was found the PWB scale is the most effective and efficient measurement tool for well-being. This is because the PWB offered two elements that previous well-being scales failed to combine; (1) like the previous scales, the PWB depicted the general well-being; and (2) it provides a distinctive separation between physical and psychological well-being. The scale provides a separate index for each of these two distinctive element of well-being. This provided for a more accurate indication of general well-being by taking into consideration the psychological and physical aspects of well-being and health status.
In the article, "Meaning and Purpose in Life and Well-Being: A Life-Span Perspective", Gary T. Reker, Edward J. Peacock and Paul T. P. Wong postulate that there are certain life attitudes that are crucial in promoting an individual's health and well-being.
The research involved 300 participants comprising of a set 30 men and 30 women from each of the five stages of development. This ensured fair representation across all age groups. Recruitment was done via advertisement and word of mouth. Most of the young adults were single with 2% being separated from a previous marriage and 18% married. Most of the early and middle-aged individuals were married with 4% of the rest having being separate or divorces and 8% were single.
The study entailed the PWB and the LAP being administered. This was completed within a single session in a counterbalance manner. The study experienced a very good response to the study (over 90% response) as participation was voluntary.
It was found that women tend to feel that they have a stronger grasp on life when compared to men. This fact is also supported by the fact that women tend to have a stronger desire to find meaning in life when compared to men. It was also found that as time passed, attitudes pertaining to certain facets of life change. This means that older respondents within the study reported higher levels of satisfaction and a stronger sense of meaning of life.
The research provides an in-depth look into the issue of finding personal meaning to life and the sources of well-being. However, there are three potential hypotheses that can be derived from research conducted on well-being and meaning of life;
Physical well-being is largely determined by an individual's level of purpose. Purpose determines the level of drive an individual has in the execution of daily tasks. This directly influence their physical well-being.
Psychological well-being is determined by a number of social factors such as; participation in general social activities, faithfulness in their respective religions and owned a pet. The individual tend to live a longer and more satisfying life
Individuals find personal meaning when they live a life where there is fluid interaction between the three components of well-being, i.e. cognitive, affective and motivational components. Trait affect and value structures were the most significant indicators of meaning
The PMI scale has high sources of meaning in life.
Stuck with your Research Paper?
Get in touch with one of our experts for instant help!
Messenger
Live chat
Time is precious
don't waste it!
Get instant essay
writing help!
Plagiarism-free
guarantee
Privacy
guarantee
Secure
checkout
Money back
guarantee
Get a Free E-Book ($50 in value)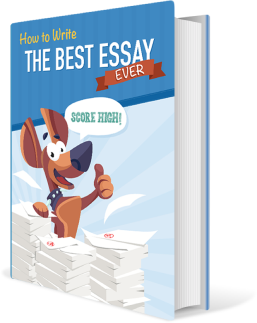 How To Write The Best Essay Ever!