Human Rights Problems in China, Essay Example
Pages: 5
Words: 1395
Essay
This Essay was written by one of our professional writers.

You are free to use it as an inspiration or a source for your own work.
China is an unremitting nation that has an existence for over two thousand years. It is considered as the third largest territorial nation in the world that margins fourteen other nations. This country also has the highest ageing population in the world. The economic growth of the country has caught the attention of the world with its fifteen year sustainable development. The improvement of the economic status of the country commenced during the execution of Deng Xiaoping's economic reform policy back in the year 1979 (Zhang 1). Consequently, the country became the fastest rising economy. The economic growth that was seen in the past forty years can be divided into two stages which are the 1) pre-reform era which happened before the year 1979 and the 2) post-reform era which started after 1979. During the pre-form era, China's economy was a disaster because of the problems in the citizen's livelihood, agriculture, production and distribution, and capital construction.
The United Nations Development Program (2007) goals include eradicating great poverty and hunger, achieving general primary education, upholding gender parity and empowering women, decreasing child mortality, refining mental health, opposing HIV/AIDS, malaria and other illnesses, safeguarding environmental sustainability, and developing a global enterprise for development. The United Nations Statistics Division (2007) reported that the population of China was 1328.6 million with an annual population growth of 0.7%. UNDP's data reported that the life expectancy at birth in terms of years was 72.0 wherein the median age of the total population was 32.5. With its developing economy, its GDP per capita amounts to 7,660 USD with an annual GDP growth of 10.7%. In spite of its good global economic standing, there were at least 4.2% from the total population of work force who were unemployed. The country's human development index ranking from 1-177 was 81 and its human development index value is 0.8.
Considering the goal of UNDP, education in China remarkably noted a net enrolment ratio in primary education equivalent to 99.1%. 86% were pupils who started at Grade 1 and able to reach Grade 5. It was also recorded that there were 24 deaths among 1000 live births of children who are under the age of 5. 93% of 1 year old children were given with immunization against measles. Since human rights involve the equality among men and women, UNDP has reported that there was 1.0 ratio of girls to boys in terms of gender parity index in primary level enrolment. There was also 99.3% literacy rate in both men and women belonging to the age group of 15 to 24 years old. 20.3% of seats in the national parliament were owned by women.
UNDP (9) reported the achievement of their goals in China. Eradicating poverty and hunger has already been met wherein halve between the years 1990 and 2015, the fraction of individuals whose salary is less than one dollar each day as well as the proportion of citizens who grieve from hunger. The organization also reported that China can potentially meet the goal of achieving complete and dynamic occupation and decent labor for all, counting women and youth. It was also assumed that by the year 2015, children of both genders coming from all parts of the nation will be capable of attaining a complete program of primary education. In addition, the country has already condensed by two thirds the mortality rate among children whose age is under five between the years 1990 and 2015.
Low Manufacturing Cost
Majority of the local and international corporations enter China due to its low manufacturing cost. The low cost of labor has been a great consideration for business owners who need intensive manufacturing procedures to accomplish. Investments from foreign companies have been around in China since the mid 80's. Investing in China has been a form of mutualism for both the nation and the foreign depositors. Investments contribute to the development of the industry and infrastructures in the country. Likewise, occupations for Chinese people and improvement of their skills have been created by these foreign businesses ("About Manufacturing in China", par. 1). The low cost of manufacturing in China is assumed to stay because there are no other nations as of the moment that can accommodate the demands and supplies in the market. Also, the big population of the nation has the capability of shouldering the manufacturing occupations for a very cheap price. This country has been a big competitor of other Asian countries in the industry of manufacturing due to these factors. Brien (111) stated that it will be more difficult for the countries on bottom billion to benefit from commerce and trading due to the competition driven by China and India. These two countries have provided low cost and simple manufacturing in a labor intensive field.
In spite of the availability of occupations for Chinese people, many have been protesting and suffering from the low cost of manufacturing. Laborers in the South Eastern part of the country are women and from the deprived rural regions. These people are suffering from low compensation and violation of labor rights, occupational risks and absence of social assistances pertaining to mental and physical reintegration and retirement. Reports on low wages and excessive working hours were also determined (High Tech, Low Pay in Focus, par. 4). It was informed that regardless of the increase in the minimum wage, laborers in electronic industry still suffer from low compensation. Stated on the labor law, working hour should be "limited to eight hours per day and the overtime must be limited to 36 hours per month" (High Tech, Low Pay in Focus, par. 6). This is not followed especially during peak seasons wherein laborers work for eight to ninety hours per month. Kernaghan (4) reported that for the past three years, evidences showing burn out teenagers working for Microsoft have been available for human rights assessment.
Exploitation of Children
Kernaghan (4) recounted that every year, KYE factory in south China, hires hundreds to thousands working students whose age ranges from 16 to 17 years old. However, some recruits appeared to be only 14 or 15 years old. These young people work inside this factory during their summer breaks for three months. The shift lasts for fifteen hours every day for six to seven days a week. Apart from the long shift, the work is also characterized as tiring and repetitious. In fact, it was stated that there is a required production goal that should be met by twenty to thirty laborers. At least 2,000 Microsoft mouse should be completed in the span of 12 hours by these young workers. Other child exploitation issues include the selling of female children to other nationals for adoption and prostitution.
Women's Right in China
The government of China has established a policy for gender equality in the year 1949. The policy states that women should enjoy equal rights with men in all aspects of life. However, discrimination still persisted because companies prefer hiring male workers to avoid maternal leaves and the likes. Kernaghan (11) reported that the female workers in Chinese factories manufacturing Microsoft products are sexually harassed by some security personnel with the use of provocative words. However, there were no actions done against this activity due to the lack of avenue to address this kind of abusive treatment. Violence against women is still prevalent in 30% of households. 80% of these cases involve abuse of husbands to their wives (Women Rights Situation in China, p. 2). China has a tradition of giving importance to male children, due to this female infanticide is very rampant in the country in spite of the laws against this activity.
Works Cited
High Tech, Low Pay In Focus n.d. Business and Human Rights Organization. Web. 19 May 2012.
Kernaghan, C., 2010, "China's Youth Meet Microsoft". Web. 19 May 2012. <http://www.globallabourrights.org/admin/reports/files/Chinas_Youth_Meet_Micro.pdf>
Marketing in China 2011, "China". China Unique. Web. 19 May 2012.
Obrien, T., n.d. " The Bottom Billion: Why the poorest countries are failing and what can be done about it: Some insights for the Pacific?" Web. 19 May 2012.
United Nations Statistic Division 2007, "China Human Development Report 2009-2010". UNDP. Web. 19 May 2012.
United Nations Development Programme 2007, "China: Progress by Goal". MDG Monitor. Web. 19 May 2012.
United Nations Statistic Division 2007, "China". MDG Monitor. Web. 19 May 2012.
Women's rights situation in China. n.d. Web. 19 May 2012. <http://www.onlinewomeninpolitics.org/womensit/china.pdf>. <http://hdr.undp.org/en/reports/global/hdr1996/papers/amei_zhang.pdf/>.
Zhang, A. n.d. Economic Growth and Human Development in China. n.d. Web. 19 May 2012. <http://hdr.undp.org/en/reports/global/hdr1996/papers/amei_zhang.pdf/>.
Time is precious
don't waste it!
Get instant essay
writing help!
Plagiarism-free
guarantee
Privacy
guarantee
Secure
checkout
Money back
guarantee
Get a Free E-Book ($50 in value)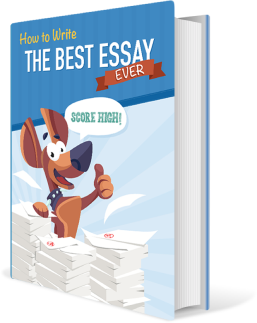 How To Write The Best Essay Ever!