Iburciega and Lahiri and Me, Essay Example
Pages: 5
Words: 1339
Essay
This Essay was written by one of our professional writers.

You are free to use it as an inspiration or a source for your own work.
One of the significant factors that define different cultures are the various foods that are associated with them. For many people, the thought of Italian food might conjure up the sights and smells of a pasta dish, while the thought of Middle Eastern food might call to mind pita and hummus. While other many people thought of Puerto Rican food cuisine as a tasty blend ofexotic indigenous seasonings and ingredients influenced by theSpanish, African, Taíno, and American cultures, locals call their cuisineCocina Criolla (Créole cooking).  In the essay "Rice," by Jhumpa Lahiri, the author writes about a favorite dish that was prepared by her father when she was a child; in the essay "Tortillas," author Jose Antonio Burciaga recounts how the simple tortilla was so important to him as he was growing up. My Cocina Criolla eating experience did not begin at my childhood but during my adulthood; the idea of exploring exotic foods from aboard foreign lands was beyond my image of foods being foreigned and featured out of my list of Puerto Rican foods shared by friends compared with Burciaga and Lahiri described of their eating experience (memories) with their family members while they were children.
Burciaga and Lahiri take different approaches to introducing their subject matter. Burciaga announces his topic immediately, by telling readers that his earliest memory of the tortilla was "my mama telling me not to play with it"( p.507).Lahiri follows a different path, and begins by introducing her father and describing his personality. This then leads to a discussion about a dish called pulao, made with basmati rice and butter (among other ingredients).  In addition to the authors' varied approaches to the subject, my Cocina Criollastory, took an approach in relating and reflecting to the "Tortillas" and "Rice" essays on the significance of dish being presented before them.  More specifically, the plantains chips that I enjoy eating them during an eventful or festival time with my Spanish friends; having them to encourage me to try 'plantains' to add along with the main dish and to which the plantains did not affect my personality or being influenced by a family member like Lahiri and Burciaga had experienced. It wasmy feelings of skepticism to try the joy of Cocina Criolla!
Each of the authors goes on to recount how these basic dishes can actually come in a variety of different forms; their most memorable food dishes in the contexts of food that were personal. Burciaga, for example, notes that the tortilla can be "paper thin" (p. 507) and can be fried or stuffed or baked or cut up to make tortilla chips. Lahiri focuses in on her subject in an almost opposite manner- Anunique dish made with a particular type of rice and prepared in a specific manner. As for my favorite appetizer plantain chips, they are made of fried green plantains, known as, "Tostones" . They come in 6 delicious flavors – Sea Salt, Black Pepper, Chili, Chili Garlic, Cajun & Jalapeno, and they cannot be eaten raw. Fried to a deep golden-brown plantains are usually served as an appetizer or sided dish with main course, such as, fish, meat, or poultry dishes. Plantains are probably two times bigger than tortilla chips; in case of spicy spices discomforts the mouth, plantains can relax the mouth with ease.
For instance,Burciega, one of his memories is that he "had bitten eye holes in (a tortilla) and was using it as a mask at the dinner table" (p.507) which is why his mother admonished him not to play with his food. He goes on to describe how he visited a tortilla factory as a child. He recalls hearing the slapping sounds of hands pressing tortillas into shape, giving each one its own unique character. Lahiri also looks back at her childhood memories of the pulao  her father used to make and explains to readers that it was a dish he made for important family events, such as "for birthday parties and anniversaries, for bridal and baby showers, for wedding receptions," and for other significant events involving family and friends. While, myCocina Criollaexperience gave me the feeling of skepticism to not to try foreigned foods from aboard, I gave myself a try after I took the first bite with my domestic friend at the same time without inference from anybody of foreigned of sorts to root us on, so I took the plantains as it is an important fruit to focus on the taste, tender, smell, and its presentation. After chewing the bite, then, I said, "oh my god! It is so good" From there on, I was hooked up on those fried plantains!
Although these foods were important to each of the authors during their childhoods, their significance did not fade away as they got older. For Burciega, the way he used to play with tortillas as a young boy gave him the opportunity to begin exploring his creative side. Just as he made a mask out of tortillas as a child. As the author describes it, his family "claims that I owe my career as an artist and designer to tortillas"(p.507).  Like Burciega&Lahiri found that their favorite dishes were not just a part of their childhood, but would continue to hold a special place for them as they gets older. For Lahiri, however, the pulao dish was not just a memory that inspired her in her adult life; instead, it remained a part of her life as she began to reach milestones such as when her own daughter celebrated her annaprasans,a "rite of passage" for Bengali children who are transitioning to solid food (p. 173). Apart from these authors, after reading their stories, I thought of my Cocina Criollaexperience with those plantains I made it as my " rite of passage" to enjoy the plantains on Cinco De Mayo Day or on any given day to ease my skepticism just like Lahiri feels for her delicious rice.
Each author takes time to provide some details about the preparation of each food item. For Burciega, the emphasis is on the main ingredients of a good tortilla; he explains that the best tortillas are made with nixtamal, and "not instant masa harina" (p. 508). Intentionally, the clear implication is that the tortilla made with nixmatal is more authentic and fresh, as opposed to something made from a mix and finished on an assembly line. Lahiri also emphasizes the fact that each batch of pulao made by her father was slightly different; he did not use an exact recipe or the exact same ingredients each time. Unlike them, I have come to enjoy the variety of exotic indigenous flavors, spices, seasonings on the foods during my adulthood yearsIt is interesting to note how Lahiri and Burciega handle the task of writing about a favorite food, and to see how they each find a different lens through which to view their subjects. Burciega took a type of food that is extremely common among those in Hispanic communities and found his own unique artistic inspiration in it. Lahiri, by contrast, emphasizes the opposite; the pulao dish was not the same as the common rice served by members of her cultural community, but was instead a unique dish prepared by her father. Another contrast, a motto to stick by, "Be like the plantains" — for overcoming skepticism on fried green fruits as a firing- mouth first-aid kit.Despite these differences, each author found effective ways to share their feelings about these foods with their readers. In doing so, each author provides insight into how and why these foods were significant to them not just because they were a part of their culture, but because they remain intimately connected with happy childhood memories.  In the end, readers of both essays are left with a greater appreciation for simple dishes like tortillas and pulao, and can now see them not just as food for the body, but also as food for the soul.
Works Cited
Kirszner, Laurie G, and Stephen R Mandell. Patterns For College Writing. 12th ed. Boston: Bedford/St. Martin's, 2011. Print.
Time is precious
don't waste it!
Get instant essay
writing help!
Plagiarism-free
guarantee
Privacy
guarantee
Secure
checkout
Money back
guarantee
Get a Free E-Book ($50 in value)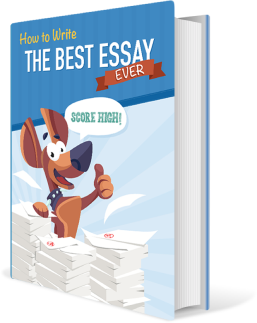 How To Write The Best Essay Ever!