Immigration an Economic Benefit or Strain, Essay Example
Pages: 7
Words: 1857
Essay
This Essay was written by one of our professional writers.

You are free to use it as an inspiration or a source for your own work.
Introduction
Authors in America interpret statistical reports differently regarding the economic impact of immigration. The below essay will examine two opposing arguments regarding immigration and economic growth. One group of researchers and analysts state that immigration is necessary for America to remain competitive on a global market, while others insist that it is negatively impacting the host country's economy, and causes wage depression, due to the higher number of available workers.
The author of the current essay argues that immigration's impact on the society and economy of the host country is dependent on relevant national and integration policies, therefore, it is impossible to state that it is "good or bad". Immigration can be used for the benefit of the host country, and can be allowed to drive down wages and create social tension. It cannot be uncontrolled, and needs to consider socio-economic impacts of increased workforce availability and population.
Social Considerations
The overcrowding of large cities is mentioned by several authors as a negative impact of immigration. Brauch states that water shortages, crowding, low availability of health care, pollution, and environmental impact of overpopulation is partly the result of unregulated immigration. While it is true that some large cities attract immigrants, as newcomers are more likely to find employment in an industrialized area with good transport links than in the countryside, it is also true that many natives move to large cities for the same reason, too. The regional policies should not only deal with immigration, but migration of birthright citizens, as well. The impact of immigration on life quality in large cities can be controlled by effective local policies, therefore, stating that immigration is bad because it causes overcrowding is simply not a strong enough argument.
Feere states that only Canada and the USA grant automatic citizenship for children of legal and illegal immigrants in the Western world. The impact of birthright citizenship means that the mainstream society becomes more versatile and the host country needs to deal with several diversity issues. Birth migration is one of the disadvantages of this automatic right provided by the U.S. Constitution. However, children of first generation immigrants are more likely to be socialized as real Americans, and become qualified, earning more than their parents, and paying more taxes. On the other hand, the author also states that this freedom creates a burden for the society, as – while parents do not qualify for social security and benefits – households with U.S. citizens have the right for help. As the author (Feere, 4) confirms:
"Nationwide, 40 percent of illegal alien-headed households receive some type of welfare. In some states, the rate is higher: in New York, 49 percent receive welfare; in California, the rate is 48 percent; in Texas, it is 44 percent; and in Georgia, 42 percent of illegal alien-headed households receive welfare. Only 19 percent of households headed by native-born citizens make use of a major welfare program.".
Regarding the social impact of illegal immigration, Hanson (13) states that it creates a worker population that has limited upward mobility, and an uncertain place in the society. This status of immigrants who enter the United States illegally makes the impact of social exclusion and stigmatization even stronger on families.
Massey states that many citizens of the United States believe that immigration from Latin America causes social problems, and results in higher crime rates. Border control seems to be ineffective, according to the author, and the War on Drugs would not be needed if Mexican immigrants were not allowed to cross the border.
Economic Considerations
Kerr and Kerr (9) finds that initially, immigrants face several barriers to employment, and are likely to accept lower wages than those who are birth-right citizens. However, second generation immigrants are more likely to do well in the labor market. However, the authors also state that there is certainly a "welfare magnet effect", that drives migrants to countries where social security benefits are high. Still, quoting a study from 2000, the authors note that "immigrant males both use social benefits less frequently and receive smaller amounts than natives". Arguing that the main motivation of immigrants is to receive social security benefits is not well-founded, as many countries currently have different criteria for immigrants' social security qualification and natives'.
Valenzuela et al. argue that immigrants often need to settle with low-paying day labor, and miss out on insurance and other work-related benefits. Immigrant workers, in particular those who are undocumented are more vulnerable than those who are birthright citizens, and employers use newly arrived workers' lack of knowledge to their advantage.
Dustmann and Preston (2) states that "individuals may fear that immigrants burden public finances, – either through using public services intensively or by contributing to costly social problems such as unemployment – or they may by contrast welcome the contributions made by immigrants to the public exchequer". On the other hand, the author also states that immigration can provide solutions for skills shortage.  Further, they can increase labor competition.
Hanson (19) states that immigration has the potential to generate extra economic output in the host country. The only time immigrants create a burden for the host economy is when they do consume more of the services and benefits than their economic output, and this is often the case when economic problems are present, and high unemployment rates burden the budget. On the other hand, there is an indirect economic impact of immigrant workers: "labor inflows from abroad redistribute income away from workers who compete with immigrants in the labor market" (Hanson, 19). Legalizing immigration would not only make it easier for individuals coming from abroad to assimilate, but also make it possible for them to take on jobs that are not illegal, pay more, therefore, the nation would benefit from increased tax income.
Illegal immigration, according to Hansen can fulfill the needs of the host country's economic needs, even better than legal migration.
The research of Massey (135) clearly shows that Mexican immigrants' use of social services and welfare declined significantly in the past few decades. Between 1980 and 1986, 46.5 percent of documented immigrants received unemployment benefit, compared with 23.9 percent after 1993. Similarly, fewer documented immigrants received food stamps and welfare after 1993 than between 1980 and 1986.
Main Pro-Immigration Arguments
Authors who believe that migration positively impacts workforce competition and economic output argue that it is needed. Indeed, the figures show that second generation immigrants are more likely to have a qualification and enter professions with higher wages than their parents.
Some authors also argue that the history of the United States was shaped by immigration waves. Indeed, all the people currently living in the country, except for native Americans are offspring of immigrants. Therefore, one immigrant would not have the right to tell another whether or not they are allowed to stay. Looking at the economic and social movements that shaped the democracy of the U.S., it is important to highlight that immigration waves created more benefits than problems.
Dustmann and Preston highlight that labor market competition cannot be maintained without immigration. America is a country that was built on innovation and competition, and there is a constant interaction between the changing labor workforce and industries.
Hanson's argument related to illegal immigration indicates that legalizing illegal aliens would have a counter-effect on the economy, as illegal workers are driven by the demand of the host country.
Main Anti-Immigration Arguments
There are several arguments that state that America should protect its borders and control immigration. Dustmann and Preston (15) state that "immigration can be "harmful for those who are in competition with immigrant labor". If immigration triggers unemployment of native citizens, it also means that the government needs to pay an increased number of birthright Americans unemployment benefits. The study concluded by the author found that the majority of respondents believed immigrants were driving average wages down. They also believed that immigrants harmed the economic prospects of poor and unskilled workers more than qualified workers'.
Conclusion
Recent initiatives of the United Kingdom, for example, show that immigration can be used for the benefit of the country. In Australia, a strict, points-based system is in operation that allows the policymakers and government agencies to determine which person can create a social and economic benefit for the country. In the United Kingdom, during the economic growth years, the country had no caps on immigration from new EU member states. According to the policy analysis of the Centre for Economic Performance (1),  "European Union (EU) countries account for 28% of the total immigrant stock". After dealing with a high increase of unemployment, the government of Britain is now considering the introduction of caps on migrants from the EU, in order to fill the existing jobs with UK workers. It seems to be the logical next step, serving the overall economic interest of the country.
As a conclusion, it is policymakers' job to make immigration work for the host country, and turn cheap labor, diverse population into social and economic benefits. In the light of President Obama's recent initiative to legalize illegal immigrants, questioning what makes liberalizing immigration beneficial or harmful for the host country is extremely relevant. It is possible that countries that are looking for maximizing their gain from immigration would need to follow Australia's example and introduce not only caps, but a point system. Australia's government clearly defines what type of workers they need each year to serve the interest of the citizens. When they have a shortage in engineers and health care workers, they increase the quota. However, this approach is not in line with the American values that aim to provide equal chances and opportunities for all individuals. Still, it is the best way of making sure that immigration creates more gain than burden for the country, and those who are serious about settling down and making a new life will succeed, as they will have a qualification that the country needs and benefits from long term.
Works Cited
"Beyond Smoke And Mirrors: Mexican Immigration In An Era Of Economic Integration" (Review)." (n.d.): OAIster. Web. 12 Feb. 2015.
Brauch, Hans Günter. Facing Global Environmental Change : Environmental, Human, Energy, Food, Health And Water Security Concepts / Hans Günter Brauch … [Et Al.] (Editors) ; With Forewords By R.K. Pachauri … [Et Al.] ; With Prefaces By Luc Gnacadja … [Et Al.]. n.p.: Berlin ; Heidelberg : Springer, c2009., 2009. Harvard Library Bibliographic Dataset. Web. 12 Feb. 2015.
Centre for Economic Performance. "Immigration, the European Union and the UK Labour Market" 2015. Web.
Dustmann, C. and Preston, I. "Is Immigration Good or Bad for the Economy? Analysis of Attitudinal Responses" Discussion Paper Series CDP No 06/04. 2004. Web.
Feere, John (August 2010). "Birthright Citizenship in the United States: A Global Comparison". Center for Immigration Studies.
Hanson, Gordon H. The Economic Logic Of Illegal Immigration / Gordon H. Hanson. n.p.: New York : Council on Foreign Relations, c2007., 2007. Harvard Library          Bibliographic Dataset. Web. 12 Feb. 2015.
Kerr, S. and Kerr, W. "Economic Impacts of Immigration: A Survey" Harvard Business Review, 2001. Print.
Massey, D. "Beyond Smoke And Mirrors: Mexican Immigration In An Era Of Economic Integration". Russell Sage Foundation. 2003. Print.
Valenzuela, Jr., Abel; Theodore, Nik; Meléndez, Edwin; Gonzalez, Ana Luz (January 2006). "On the Corner: Day Labor in the US". UCLA Center for the Study of Urban Poverty.
Time is precious
don't waste it!
Get instant essay
writing help!
Plagiarism-free
guarantee
Privacy
guarantee
Secure
checkout
Money back
guarantee
Get a Free E-Book ($50 in value)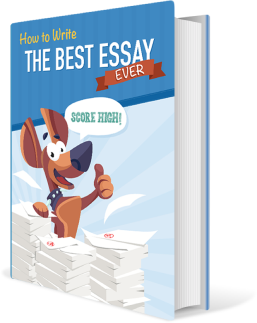 How To Write The Best Essay Ever!