Home
/
Research Paper
/
Why Nanotechnology in Cancer Treatment Was Not Effective? Research Paper Example
Why Nanotechnology in Cancer Treatment Was Not Effective? Research Paper Example
This Research Paper was written by one of our professional writers.

You are free to use it as an inspiration or a source for your own work.
In the history of human civilization, each epoch was characterized by various searches of what was the most important for people of that time. Some things changed with time; the others remained the same. One of the main things people always craved for was a long and healthy life, which meant they always wanted to find a cure for all illnesses. With the development of human civilization and advancement of technologies some illnesses became curable while the new once occurred. While the Middle Ages were characterized by the curse of the plague, nowadays, human civilization has to face cancer and AIDS. The purpose of this paper is to explain why nanotechnology in cancer treatment demonstrated to be not successful as hoped 20 years before. In this regard, the importance of this question is outlined, the answer is given, and explanation of the relevant data in support of the offered answer is provided.
Why the question is important?
The main reason this question is important nowadays is because cancer is one of the primary causes of death around the world. There are still millions of people struggling to find a cure for their illness and hope for saving or at least prolonging their lives. In this regard, the main rationale for answering this question is in finding out whether nanotechnologies can provide a solution to the existing vital problem the humanity has to face. Thus, from the human perspective of the patients the answer to this question means either another source of hope or reliance on the existing traditional invasive surgical, chemo or radiotherapies. While in some cases, traditional medicine demonstrate to work, in the late stages of cancer only alternatives like new technologies and developing drug of traditional and some methods of non-traditional medicine are left to patient's choice. Thus, from the patient's perspective, the affirmative answer to this question would mean that people could have another alternative to aggressive treatment.
From overall medical perspective, the answer to this question is important because in the case of the affirmative statement it would mean that the contemporary technology-oriented approach to treatment of various illness is the right one and that human body is complex system that can be altered via nanomechanisms and can be treated like a certain mechanism in which dysfunctional or abnormal parts can be easily destroyed. In other words, if cancer could be treated by nanotechnologies it would indoctrinate the dominance of the Western medicine perception of the human body and its consequent mechanistic treatment, which is not always justified.
Finally, the importance of this question also corresponds to a more civilizational perspective of whether humanity can overcome pone of the most common and severe illnesses through its technological development. In this regard, the overall discourse is about the struggle between civilizational technologies versus natural order of life. In this regard, if humanity can cure cancer by advanced technologies than it would balance the harm these technologies caused, one of which is stimulating and causing certain types of cancer. Thus, the answer to this question would demonstrate a certain balance of the role of technology in the contemporary world. Another aspect in this context is that if nanotechnologies could cure cancer, it would boost investment and further development of the industry and its owners. Therefore, taking into account these aspects of the importance of this question, it can be argued that it is not surprising that so many expectations were placed on this approach to curing cancer.
The main reasons why nanotechnologies were not successful
First of all, it has to be outlined that the field of nanotechnological treatment of cancer is relatively new. Although the research in this field has started a few decades ago, the practical implementations are very recent, only the last ten years. In this regard, irrespective of the profound investments, attention to the subject and development of technology itself, it is still far from being able to treat cancer successfully. In other words, there are various technical and biomedical problems that nanotechnologies yet have to handle in order to treat cancer successfully. They include the necessity of developing compatible nanomechanisms with special drug dosage and content suitable for nano-infusion; genetic compatibility of nanotechnologies with specific types of cells in human body; the existence of different types of cancer and the requirement of case specific treatment and technologies.
Compatibility of nanotechnologies with drugs
First of all, it should be outlined that irrespective of the development of new drugs in cancer treatment and their efficiency, in the case of nanotechnologies, characteristics of drugs application are different. In this regard, for the drugs to be effective, the dosage should be adjusted according to the specific cell characteristics and the stage of cancer development. The wrong dosage or the wrong drug may result in the destruction of healthy cells. Another problem is that in the current approach to cancer treatment is based on combinatory drug approach, according to which a few drugs are combined according to the level of their tolerance by the patient and maximum efficiency. Thus, by applying this approach, the synergy of drugs' effect are not taken into account. On the other hand, this approach cannot be applied in the use of nanotechnologies.
In this case instead of additive dosage, nanotechnologies are aimed at targeted delivery of drugs to specifics cells, which creates certain technical issues. The most common issues include the necessity of numbing or silencing genes from combating nanoparticles, assisting apoptosis and permitting vascular access on the pathway of invasion. On the other hand, the crucial question is what the dosage should be if various paths are approached instantly in terms of a single tumor, and what if there are a few of tumors to be affected immediately. In this regard, the problems multiply even further since the dosage would have to be adjusted according to aimed improvement of efficiency versus increased toxic effect of the drug combination. The problem-resolution is further complicated by the diversity of instant objectives that the invasion should accomplish. They include the necessity of stopping tumor's growth, while keeping gene's resistance to minimum, preserving normal level of blood cells and many other numerous factors that need to be taken into account and various situational variations calculated. The problem is also that the balance between these calculated factors is very shaky, and change in one would inevitably result in the change of the others
Thus, in terms of this technical discussion of the existing issues, it becomes clear that while, at the moment, nanotechnologies demonstrated to be effective in diagnosing and monitoring cancer, their application in treating and curing cancer still remains technologically limited, since it requires a case-sensitive approach and individual calculations of drug dosage and parameters for nanotechnologies. Even more, cancer characterization is different in each case. Thus, every time nanotechnological treatment would, have to be adjusted to specifics of an individual patient.  Thus, there is a need for creating personalized medicine. The problem here is not even its development but the testing perspective. For instance, the testing of ten potential dosing according characteristics of 5-6 potential candidates would result in a million possible combinations.  Consequently, phenotypic compatibility of drugs and nanomechanisms remain the crucial obstacle in nanotechnological treatment of cancer.
The diversity of types of cancer
Another essential reason nanotechnologies cannot cure cancer is that cancer is not a single unified illness. It has various types and forms of development, which is even more complicated by individual health characteristics of patients. In fact, cancer is hundreds of illnesses which are triggered by different factors and have different pathological development. In this regard, the common elements include the absence if responsiveness to the common growth signals, which results in an unchecked and uncontrollable growth of abnormal cells. Other similarities include exclusion of apoptosis natural envisioned death of cells) from its life cycle, infecting surrounding tissues for the blood supply, using the blood stream in order to travel across the body and infect other types of tissues.
On the other hand, irrespective of these common features, the diversification of cancer is immense. Even the cancers originating from the same cell differ extensively. This is conditioned by the presence of stem cells, meaning the never-ending number of self-renewing cells that resist such treatments as chemotherapy. These cells are the ones that induce cancer in other tissues and replicate the abnormal cells spreading. Consequently, different cancers are made of cloned cells, but under the different conditions has the capacity of evolving into a new type with different characteristics. Thus, it is not only that there are many different types of cancer but also that each patient's cancer consists of various different ones as well. It is also argued that all people have small foci of cancer, but not in all cases they are developed into tumor and life threatening conditions.
Consequently, from outlined above diversification of cancer, it can be concluded that each tissue type cancer within an individual patient and different organ cancers would require different treatment and consequent difference in nanotechnological devices which could be used for its treatment. In this regard, the aforementioned technological issues with dosage and phenotypic drug modifications would be complicated by the diversity of cancers and the degree of their resistance to various types of treatments. Consequently, the further development of phenotypic drug and nanotechnological compatibility would be even more difficult to achieve. Furthermore, with the development of cancer tumor, the number of cell populations increases and each of them requires a different type of drug and treatment.
Systematic approach to treatment
Another essential reason why nanotechnologies might not be successful is that they can be aimed at treatment of various already existing tumors and infected cells, but it does not mean that their use would result in further prevention of cells infection or the development of the new tumor in different place. In this regard, the target-oriented approach of nanotechnological treatment might become its weakness. From a long-term perspective, treating just the spreading of the mutated cells without finding the cause and the source of disease development can result in a relapse. In this regard, it is argued that the reoccurring tumors might begin to have immunity to the previous drug treatment irrespective whether it was infused by nanotechnologies or traditionally.
Consequently, the reliance on cell-targeted approach of nanotechnologies, in fact, does not offer a cure from cancer in a long run. Even the technology demonstrates to be effective after all of the mentioned above technical inconsistencies; it still does not provide a cure for cancer. At the present stage of development and main plans of its improvement, nanotechnologies can offer a more targeted elimination of existing tumors and infected cells, but it does not cure the disease itself. In this regard, a more profound research and realization of what causes cancer in contemporary human lives becomes crucial to its prevention and reappearance in people that recover from it. In other words, in order to find a cure for cancer the problem has to be treated in all its complexity rather than just in terms of targeting exact cells that are spreading.
One of the futuristic approaches to nanotechnological treatment of cancer is the idea that after outlined above technical compatibility issues are resolved; it would be enough to eliminate infected cells and use preventive measures. It is also suggested that eventually people could be injected with nanotechnologies that would eliminate cells that could mutate. Although these ideas sound futuristic and reassuring, the main questions remain the same: when that will happen and whether these measures will be able to actually cure cancer. At the present stage of nanotechnological development, it clearly cannot.
Regarding the knowledge grounds for the outlined above discourse, it should be mentioned that it is based on profound analysis of the existing research in the field of nanotechnologies and issues doctors and nano-engineers have to face in their daily practice. In this regard, the analysis was not aimed at demonstrating that the Western medical approach is not functional in treating cancer but that its technological orientation still requires a very long and detailed technological improvement in order to achieve posed of objective of curing cancer.
Conclusion
Overall, from all mentioned, it can be concluded that nanotechnologies are far from curing cancer at their present stage of development. In this regard, although nanomechanisms are successfully used in an early detection and further monitoring of cancer development there is a long way to go before they can be used to cure cancer. This is conditioned by a few reasons.  First of all, for nanotechnologies to be effective in treating cancer they need to be compatible with different drugs and their dosage adjusted according to the specific type of cells and stages of cancer development. In this regard, individual phenotypical drugs have to be developed and tested. Secondly, cancer is not a single disease; it consists of various colonies of mutated cells and different tissue tumors. Thus, each colony of cells requires individual treatment too. Finally, in order to cure cancer nanotechnologies require a more systematic approach in their application, targeted at prevention of tumor reappearance and not just elimination of the already existing cells. Consequently, it would require a more systematic exploration of the cause-effect relationship between contemporary human lifestyle and cancer development. Thus, it is still a long way to go before nanotechnologies could cure cancer.
Stuck with your Research Paper?
Get in touch with one of our experts for instant help!
Messenger
Live chat
Time is precious
don't waste it!
Get instant essay
writing help!
Plagiarism-free
guarantee
Privacy
guarantee
Secure
checkout
Money back
guarantee
Get a Free E-Book ($50 in value)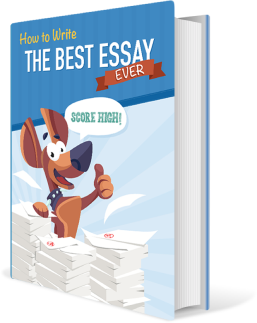 How To Write The Best Essay Ever!