Immune and Genetic Factors Increasing the Susceptibility to Prurigo Nodularis, Essay Example
Pages: 3
Words: 852
Essay
This Essay was written by one of our professional writers.

You are free to use it as an inspiration or a source for your own work.
Explanation of the proposal
First, data collection will occur in Dr.Yosipovitch's Miami Itch Clinic at Lennar Foundation Medical Center. The study will continue until 1000 subjects have participated, but analysis can occur continuously. Each patient is included if he/she has ever experienced PN and meets inclusion criteria (listed on IRB attached) and is excluded if he/she meets exclusion criteria (also in IRB). Next, the patients who meet inclusion criteria and give consent will participate in 1 visit lasting 30 minutes. All subjects will complete a demographic information form including name, date of birth, or any other form of identification. Afterward, patients with PN-related severe pain will measure their perception of itching with a 10 cm visual analog scale (VAS) to report the perceived itch intensity. VAS is anchored with the verbal descriptors of "no sensation" on the left (0 cm) and "maximum, most intense, unbearable sensation imaginable" on the right (10 cm). Lastly, all PN subjects will complete a validated itch questionnaire and a quality of life survey (ItchyQoL).
The questionnaire will ask further details about his/her itch – including duration of symptoms, intermittent or constant, worse during certain times of the day, triggers, current levels, worst level, association with bleeding, characteristics (throbbing, pulsating, burning, penetrating), QoL, etc. Study subjects will be asked to provide only the specimens they feel comfortable with giving – survey data, blood sample, and/or skin sample (whole blood sample = 22 mL, skin sample = 2 mm skin punch biopsy in the itchy area). The blood and skin sample will be stored properly – and sent for analysis to determine the presence of specific immune factors (e.g., IL-17, IL-31, IL-33) and genetic components (polymorphisms, etc.). All data will be de-identified.
Lastly, the data will be analyzed to determine if there are specific immune (interleukins) and genetic components (polymorphisms) prominent in individuals with chronic itch. This will be done using general statistical hypothesis models – ANOVA or a general linear model for multiple regression (can modify model). The project's IRB has already been approved, and data collection has begun.
DREAM Personal Statement
My passion for research began in middle school with a pipette, Petri dishes, and a simple desire to grow bacteria. I learned to address not only the significance of my questions but also the implications of the results; consequently, that project became the catalyst for my curiosity in research. From then on, I drew from that motivation to establish outcomes that are helpful to humanity. I participated in various research experiences, including a wet lab at Emory that used gel electrophoresis, Western blots, and mouse models to determine the role of protein inhibitors in vascular calcification induced by renal failure. I also jointly compiled/analyzed data and wrote articles on the effectiveness of photo pneumatic technology, sunscreen compliance with AAD recommendations, dermatological histology questions, and therapeutic drug monitoring in hidradenitis suppurativa.
My interest in dermatology was piqued by my own experience with resistant eczema and family members with PN. The latter is a chronic condition characterized by inflammation of the skin, with the patients suffering from this condition reporting extremely itchy and symmetrically distributed rashes. The rashes appear on the back or abdominal regions, legs and arms. The itch is highly severe that it interferes with the psychological wellbeing and sleep patterns of those affected. Owing to this exposure, I took conscious steps towards establishing myself in dermatological research. Dr. Yosipovitch, a world-renowned dermatological researcher in itch, has agreed to mentor me, and the DREAM scholarship will allow me to research diverse triggers of PN and its links to specific immune, genetic and environmental factors. The research scholarship will also provide an excellent avenue for me to create opportunities for future therapists that target genetic, immune, and environmental factors in patients with PN.
Currently, I am reviewing R-Studio/Python and genetic lab techniques. R-Studio and Python will help me generate statistics to make conclusions about a more significant population, and genetic lab techniques will help me gather genetic data from blood samples. My statistical programming/lab skills & research experience will allow me to make the most use of the DREAM scholarship. The latter will enable me to conduct research that prepares me for my future as a physician-scientist and stimulates my creativity before resuming my medical journey. During this research year, I aim at integrating basic science, translational, and clinical research in the project "immune and genetic factors that increase the risk of contracting PN."
I intend to analyze the data to establish the specific immune interleukins and genetic predisposition factors associated with individuals suffering from PN. Conducting the research will also provide me the opportunity to learn basic clinical and translational research skills, considering that I will use various lab techniques, statistics from the analyzed data, genetic analysis, and patients' surveys. My role would involve asking questions, analyzing results, and using them to shape the future of the medical practice. In the long run, I desire to apply for the dermatology residency and practice as a physician-scientist, conducting research while interacting with patients. The interaction would also allow me to learn some of the challenges that patients with PN face and suggest the best management strategies.
Time is precious
don't waste it!
Get instant essay
writing help!
Plagiarism-free
guarantee
Privacy
guarantee
Secure
checkout
Money back
guarantee
Get a Free E-Book ($50 in value)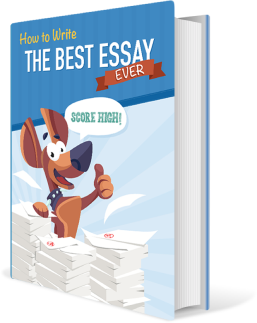 How To Write The Best Essay Ever!