Implications and Benefits for Public Schools, Research Paper Example
This Research Paper was written by one of our professional writers.

You are free to use it as an inspiration or a source for your own work.
The U.S federal government has offered meal-programs and other assistance to public schools, non-profit private schools, residential child care institutions, and other facilities and organizations for decades. In recent years, a mounting chorus of voices has begun to raise concerns about the nutritional quality of the meals being served to children in our schools. As obesity rates climb, and the incidence of conditions such as early-onset diabetes and other nutrition-related illnesses continues to increase, a growing consensus has emerged that the meals we feed our nation's children in schools must be better designed to suit their nutritional needs. The Healthy Hunger-Free Kids Act of 2010 proposed sweeping changes to the core nutritional guidelines maintained by the US Department of Agriculture (USDA) for the National School Lunch and School Breakfast Programs; further changes were adopted to ensure that economic need would not preclude any children from having access to healthy, nutritious meals in school. The guidelines proposed in the 2010 act were adopted in 2012, and have had broad-reaching implications for schools –and students- across the country. The following paper will provide a brief overview of the changes wrought by the Healthy Hunger-Free Kids Act, and examine some of the specific ways that individual schools are adapting to and adopting the new guidelines and mandates.
Economic Situation
One of the overarching concerns of the federally-subsidized school meals program offered by the USDA is that every child deserves to have access to healthy, nutritious meals regardless of ability to pay. With that in mind, the USDA has established a set of policies and guidelines that offer families the ability to receive discounted or free meals for the school-aged children based on family income. The details of the sets of income guidelines vary somewhat from one school district to another, with each state ultimately responsible for determining the specific guidelines for their school programs. The USDA meal program sets certain minimum economic guidelines and standards, and each state can work within those parameters to determine what works best for their state in terms of balancing budgetary concerns with the nutritional guidelines established by the new meal policies.
Health and Well-Being of the Population Being Served
This is, overall, the most significant area of concern that has been addressed by the new USDA guidelines and mandates for school meals. The primary goal of the changes made to the National School Lunch and School Breakfast Programs has been to "align them with the Dietary Guidelines for Americans" (USDA, 2012). The USDA has established a set of guidelines that set forth the minimum daily requirements of the major nutritional needs for children and adults, as well as offering parameters for restricting the intake of sodium, sugar, and other potentially health-threatening ingredients. In order to ensure that the food offered in schools meets the Dietary Guidelines for Americans, the National School Lunch and School Breakfast Programs set of standards has mandated several primary actions to be undertaken by schools.
Of primary concern, according to these new mandates, is the need to replace processed, packaged foods with fresh foods whenever possible. This mandate requires that schools "increase the availability of fruits, vegetables, whole grains, and fat-free and low-fat fluid milk in school meals; reduce the levels of sodium, saturated fat and trans fat in meals; and meet the nutrition needs of school children within their calorie requirements" (USDA, 2012). The guidelines established by the USDA for the National School Lunch and School Breakfast Programs were developed in conjunction with the Institute of Medicine and other nationally-respected organizations, and are "expected to enhance the diet and health of school children, and help mitigate the childhood obesity trend" (USDA, 2012). The new guidelines went into effect in March 2012.
Process
While it is one thing to establish legislation that mandates sweeping changes to school meals programs, it is quite another to translate such legislation into practical action. Schools across the nation have adopted a variety of different approaches to meeting the new dietary guidelines and mandates; one of the most significant ways that many schools have worked to increase the availability of fresh fruits and vegetables is by developing partnerships and coordinated activities with local and regional farmers. Richmond Public Schools (RPS) in Virginia, for example, recently received a $45,000 grant from the USDA to develop a "Farm 2 School" program that seeks to streamline the process of moving fresh foods from local and regional farms directly onto the plates of RPS students. Pilot programs such as the Farm 2 School initiative serve as examples of how these new dietary guidelines can be effectively translated into healthy meals for America's children.
Program Benefits
It is easy to see the immediate benefits of the National School Lunch and School Breakfast Programs; in short, they ensure that every child in America's schools receives a healthy, nutritious meal regardless of economic background or ability to pay. The program also has broader and more long-term implications; students that grow up eating healthy meals are less likely to develop significant health issues as they reach adulthood, which eases the burden to society of epidemic rates of obesity and its related health issues. The program also supports local and regional agriculture and farming, which in turn strengthens the health and economic well-being of entire community in which each school district functions. The National School Lunch and School Breakfast Programs have both immediate and long-term benefits for individuals and communities, and the new guidelines and standards will help to ensure that the children of today grow up to be the healthy adults of tomorrow.
References
Department of School Nutritional Services (2013). Richmond Public Schools – School Nutrition And Fitness. Retrieved August 22, 2013, from http://www.schoolnutritionandfitness.com/index.php?sid=1706102109243751
NATIONAL SCHOOL LUNCH PROGRAM FACTSHEET. (2012). Retrieved from USDA website: http://www.fns.usda.gov/cnd/Lunch/AboutLunch/NSLPFactSheet.pdf
USDA: Food and Nutrition Service (2013, January 10). Free and Reduced Price Meal Benefit Information. Retrieved August 22, 2013, from http://www.fns.usda.gov/cnd/Application/application_process.htm
USDA: Nutrition Standards in the National School Lunch and School Breakfast Programs; Final Rule (Vol 77 No. 17). (2012). Retrieved from Federal Register website: http://www.gpo.gov/fdsys/pkg/FR-2012-01-26/pdf/2012-1010.pdf
Stuck with your Research Paper?
Get in touch with one of our experts for instant help!
Messenger
Live chat
Time is precious
don't waste it!
Get instant essay
writing help!
Plagiarism-free
guarantee
Privacy
guarantee
Secure
checkout
Money back
guarantee
Get a Free E-Book ($50 in value)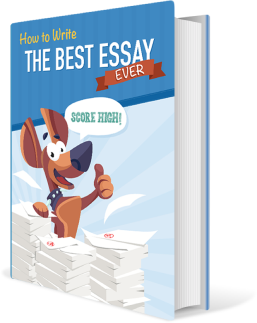 How To Write The Best Essay Ever!