Induced and Therapeutic Hypothermia, Annotated Bibliography Example
This Annotated Bibliography was written by one of our professional writers.

You are free to use it as an inspiration or a source for your own work.
Bellomo, R., Bailey, M., Eastwood, G., Nichol, A., Pilcher, D., Hart, G., Reade, M., Moritoki, L., & Cooper, J. (2011). Arterial hyperoxia and in-hospital mortality after resuscitation from cardiac arrest. Critical Care (15), R90.
One significant risk factor that determines the mortality of patients who are revived from cardiac arrest is hyperoxia. This article examines the relationship between hyperoxia and the various results it has in different patients. Patients were divided into three groups determined according to those with the worse PaO2 level during the first 24 hours after being admitted to the hospital. There were 125 ICUs participating in this study. Out of a total number of 12,108 patients participating in the study, 1,285 had hyperoxia and 1,919 were defined as having normoxia. The conclusion obtained from this particular study was that patients who were in the intensive care unit due to cardiac arrest did not have a consistent direct association with mortality due to hyperoxia alone. There are likely to be other factors involved and should be examined more thoroughly before treatment is altered or discontinued.
Chenoune, M., Lidouren, F., Adam, C., Pons, S., Darbera, L., Bruneval, P., Ghaleh, B., Zini, R., Dubois-Rande, J., & Carli, P. (2011). Ultrafast and whole-body cooling with total liquid ventilation induces favorable neurological and cardiac outcomes after cardiac arrest in rabbits. Circulation , 124 (8), 901-911.
There is a link in the decrease in body temperature after resuscitation between various species of animals. This article examines the post-cardiac arrest cooling effect in rabbits. Rabbits were put under anesthesia and cardiac arrest was induced. They were then resuscitated and either put in a control group (which was attached to life support) or given therapeutic hypothermia. After a predetermined time, the animals were assessed for neurologic problems. The animals undergoing hypothermia had a decreased mortality and decreased neurologic problems than those in the control group even when tested one week after the initial experiment. This experiment gives a strong indication of the benefits that induced hypothermia offers as a viable treatment option for those patients suffering from cardiac events.
Creighton, D., Longstreth Jr, W., Maynard, C., Olsufka, M., Nichol, G., Ray, T., Kupchik, N., Deem, S., Copass, M., Cobb, L., & Kim, F. (2009). Active surface cooling protocol to induce mild therapeutic hypothermia after out-of-hospital cardiac arrest: A retrospective before-and-after comparison in a single hospital. Critical Care Medicine , 37 (12), 3062-3069.
The study examined whether or not the enactment of therapeutic hypothermia immediately upon arriving at a hospital would improve overall mortality rates in patients who had suffered from ventricular fibrillation or nonviable electrical activity and then been resuscitated. The retrospective study included 491 adults who suffered from cardiac arrest between 2000 and 2004. The study began using ice packs, cooling blankets and cooling pads to induce hypothermia in 2002, about halfway through the study. The outcome of this study proved to be favorable for those patients who were induced hypothermically and there was a decrease in the mortality of those patients.
Heard, K., Peberdy, M., Sayre, M., Sanders, A., Geocadin, R., Dixon, S., Larabee, T., Hiller, K., Fiorello, A., Paradis, N., & O'Neil, B. (2010). A randomized controlled trial comparing the Arctic Sun to standard cooling for induction of hypothermia after cardiac arrest. Resuscitation , 81 (1), 1-14.
The objective of this study was to perform a comparison to examine the effectiveness of surface cooling with normal things such as blankets and ice packs to the Arctic Sun, which is a specialized device used strictly for the purpose of temperature management in hypothermic situations. The study was a randomized trial of comatose survivors who had experienced cardiac arrest. They received either standard care or treatment involving the Arctic Sun. The results of the study indicated that the patients who were cooled via the Arctic Sun reached the optimal temperature 21% faster than the standard control group. Neurologic function and mortality rates were about the same in this particular study.
Hoedemaekers, C., Ezzahti, M., Gerritsen, A., & van der Hoeven, J. (2007). Comparison of cooling methods to induce and maintain normo and hypothermia in intensive care unit patients: A prospective intervention study. Critical Care.
This study compared the effectiveness of several cooling devices in order to determine the optimal temperature management for different types of neurological injury in a group of intensive care patients. Fifty patients were involved in the study and ten patients were assigned to put in each group. There were methods involving infusion with cold fluids, cooling water blankets, air circulation blankets, water circulating gel pads, and a heat exchange system. The study analyzed differences in the percentage of time that the patient's body temperature was below or above the optimal target range predetermined before the experiment began. The decline in temperature was highest with the water circulating blankets, gel pads, and intravascular cooling. The overall conclusion was reached that those three methods were the most efficient way to maintain a stable body temperature in cooling situations for patients who required exposure to induced hypothermia for therapeutic purposes.
Hypothermia after Cardiac Arrest Study Group. (2002). Mild therapeutic hypothermia to improve the neurologic outcome after cardiac arrest. The New England Journal of Medicine , 346 (8), 549-556.
This study examined whether or not mild hypothermia is responsible for the increase of the rate of neurologic recovery after heart resuscitation from cardiac arrest because of ventricular fibrillation. The trial was a blinded multicenter assessment and patients were randomly assigned to partake in therapeutic hypothermia or either receive standard treatment. The end result was a positive neurologic assessment after six months and no complications after seven days. There were 75 of the 136 patients who had a positive neurologic outcome versus 54 of the 137 in the control group. The six-month assessment was a positive neurologic outcome of 41 percent in the test group versus 55 percent in the control group.
McKean, S. (2009). Induced moderate hypothermia after cardiac arrest. Advanced Critical Care Nursing , 20 (4), 343-355.
This article gave a historical account of the supportive research that dealt with the induction of hypothermia after cardiac arrest and the management of this particular patient population. It also helped to understand why various procedures have been implemented depending on whether the cardiac arrest was incurred inside or outside of the hospital and what type of event caused the cardiac arrest. It was a thorough meta-analysis.
Meert, K., Donaldson, A., Nadkarni, V., Tieves, K., Schleien, C., Brilli, R., Clark, R., Shafner, D., & Levy, F. (2009). Multicenter cohort study of in-hospital pediatric cardiac arrest. Pediatriac Critical Care Medicine , 10 (5), 544-553.
The objectives of this cohort study were to describe characteristics, courses, and outcomes of children who were under the care of the PECARN due to cardiac arrest and identify factors which may be linked with mortality in this group. Fifteen children's hospitals were participants in the study and it comprised patients from ages one day through 18 years of age. There were a total of 353 patients entering the study and 172 survived the hospital stay through the discharge process. One hundred thirty-two of those had positive neurological signs.
Pichon, N., Amiel, J., Francois, B., Dugard, A., Etchecopar, C., & Vignon, P. (2007). Efficacy of and tolerance to mild induced hypothermia after out-of-hospital cardiac arrest using an endovascular cooling system. Critical Care (11), R71.
This evaluated the effectiveness and tolerance of mild hypothermia using an endovascular cooling system after cardiac arrest. The study took place in the ICU of a university hospital. There were 40 patients undergoing the hypothermic process and their core temperature was monitored for five days via a Foley catheter inclusive of a sensor. Six of the patients died during this study. They hypothermic state was held by 31 patients. Re-warming was completed by 25 of the patients without difficulty. The results concluded a safe procedure and indicated the deaths were not significant due to the mortality rate of patients experiencing cardiac events under normal circumstances.
Rittenberger, J., Guyette, F., Tisherman, S., DeVita, M., Alvarez, R., & Callaway, C. (2008). Outcomes of a hospital-wide plan to improve care of comatose survivors of cardiac arrest. Resuscitation , 79 (2), 198-204.
This article attempted an implementation of a series of interventions to increase therapeutic hypothermia for patients with in-hospital or out-of-hospital cardiac arrest. There were 135 out-of-hospital patients and 106 in-hospital patients participating in the study. There was a positive outcome of 21% with the out-of-hospital patients and 8% with the in-hospital patients. It is important to note all of these patients were in a coma when the processes were implemented. It was determined that implementation across the entire patient population of therapeutic hypothermia in cardiac patients was a positive change in treatment options and would be effective.
Samaniego, E., Mylnash, M., Caulfield, A., Eyngorn, I., & Wijman, C. (2011). Sedation confounds outcome prediction in cardiac arrest survivors treated with hypothermia. Neurocritical Care , 15 (1), 113-119.
The researchers examined whether therapeutic hypothermia would hinder the chances of comatose survivors' outcome predictors once they had finished treatment and waken. There were six predictors recorded: pupillary reflexes, motor responses to pain, somatosensory-evoked potentials greater than 72 hours, status myoclonus, and serum neuron-specific enolase levels of less than 72 hours. A poor outcome was concluded if the patient died or remained in a coma for three months. Eighty-five patients were enrolled in the study and 53 were treated with hypothermia. Unfortunately, all 53 had a poor outcome.
Samaniego, E., Persoon, S., & Wijman, C. (2011). Prognosis after cardiac arrest and hypothermia: A new paradigm. Clinical Neurology and Neuroscience Report , 11 (1), 111-119.
This particular article examines the use of irreversible decisions that are made on the basis of a single patient parameter and the importance of understanding the effects that sedatives and other paralytic drugs have on the body during and after hypothermia treatment. It defends the use of therapeutic hypothermia as a viable option for treatment; however, also justifies the clear understanding that several testing measures are crucial before any medication to sedate or partially/fully paralyze a patient before treatment begin. It argues that the use of these agents will hinder neurologic mechanisms long term and there may be other viable options in certain situations which could prove just as beneficial to certain patient populations if physicians would remain open minded in their judgment of all options.
Stammet, P., Devaux, Y., Azuaje, F., Werer, C., Lorang, C., Gilson, G., & Max, M. (2011). Assessment of procalcitonin to predict outcome in hypothermia-treated patients after cardiac arrest. Critical Care Research and Practice .
The objective was to investigate the role of procalcitonin in the prediction of various neurological outcomes after treatment with hypothermia following cardiac arrest. This study was a retrospective analysis using data from a two-year period from 53 patients. Twenty-seven of these patients had positive outcomes and 26 had neurologic problems or died due to subsequent issues because of the cardiac arrest. It was determined that PCT could possibly be a common marker in the detection of the beginning of a 'bad' outcome in patients due to the fact it was elevated in every patient that had a bad outcome in this study.
Stauss, M. (2008). Therapeutic hypothermia for cardiac arrest survivors. Journal of Emergency Nursing (34), 320-323.
This article actually explained the implementation of hypothermia treatment protocol in the emergency department as a result of a thorough literature review by its hospital board. They decided to use certain criteria in order to implement this protocol upon admission into the ED: a comatose patient, systolic blood pressure equal to or greater than 90, and a previous arrest now having been resuscitated. The ED protocol quickly reaches an optimal temperature of below 34° C and the patients are kept in a range as determined by the board for 24 hours. The patient is warmed over the course of the following 12 hours. The cooling involves infusion of iced saline, administration of IV sedatives, and continual monitoring of temperature. The Arctic Sun was also determined to be the cooling device of choice as it reached the optimal temperature in the optimal time frame.
Storm, C., Steffen, I., Schefold, J., Krueger, A., Oppert, M., Jorres, A., & Hasper, D. (2008). Mild therapeutic hypothermia shortens intensive care unit stay of survivors after out-of-hospital cardiac arrest compared to historical controls. Critical Care , 12 (3).
This article analyzed whether therapeutic hypothermia influenced the length of stay in the ICU and time spent on the ventilator for patients who had experienced cardiac arrest outside of the hospital. It was a prospective observational study and included 52 patients who were also compared to a historical group treated prior to the availability of hypothermia treatment. In test group patients who survived, hypothermia was found to shorten the time spent in ICU versus those in the control group. There was also an improvement shown in the neurological outcome of the test group patients after one year versus those in the control group.
Stuck with your Annotated Bibliography?
Get in touch with one of our experts for instant help!
Messenger
Live chat
Time is precious
don't waste it!
Get instant essay
writing help!
Plagiarism-free
guarantee
Privacy
guarantee
Secure
checkout
Money back
guarantee
Get a Free E-Book ($50 in value)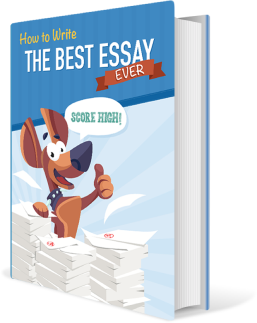 How To Write The Best Essay Ever!