Influencing the Spread of Disease, Essay Example
Pages: 4
Words: 1010
Essay
This Essay was written by one of our professional writers.

You are free to use it as an inspiration or a source for your own work.
There are three ways that human beings influence the spread of disease such as (1) unsanitary behavior such as not washing their hands (2) unprotected sexually behavior that transmit disease to others (3) oral behavior that passes a disease to another human being from salvia to salvia or felacio.  The disease that is transmitted by human beings is gonorrhea, which is a sexually transmitted disease(STD). This disease is transmitted by women and men through infections of the throat, rectum or genitals(Cockrum,2003). The people that are most commonly diagnosed with gonorrhea is young people ages 15.-24 years of age (Datta et al.,2007). The sexually transmitted disease(STD) gonorrhea is a devastating contagious disease that is transmitted and influence by human beings. There are over 700,000 new gonorrhea cases in the United States which is an underestimate because many cases are not reported. In 2012, there was over 334,826 number of gonorrhea cases in the United States(Webmd,2015). The clinical name for gonorrhea is Neisseria gonorrhoeae, which is bacteria that manifests in the mucus membranes in the body.  The gonorrhea bacteria can spread, live and multiplies in the mouth, anus or throat(WebMD,2015).
Treatment
There are only two types of gonorrhea treatment plans that the physician will prescribe. The cure for gonorrhea infection is the oral prescription which takes a little longer to enter the system to work. The second method is the physician or hospital provides an injectable antibiotic to kill the infection and prevent any further infection. This is critical because the treatment with antibiotics can prevent the infection spreading to other regions of the bodies internal organs. One of the primary drugs that is injected for treatment of gonorrhea is an oral dose of azithromycin. The azithromycin is the best known oral treatment that is taken with other antibiotics to destroy the gonorrhea in the body (Anzueto el at.,2014). The cure for gonorrhea sometimes requires the oral and injection to clear up the infection.
Behavior 1-Unsanitary Behavior
The spreading of diseases is commonly caused because people have unsanitary behavior such as not washing their hands. The more common experiment is the science teacher used the students' hands as a specimen using the germs from the hands before and after washing their hands which show viruses, parasites and bacteria's (Lewis,2013). The students are educated on how many deadly diseases are transferred by people who do not wash their hands. There are number of disease that people transmitted from poor unsanitary behaviors such as hepatitis, flu, rabies and fever. Gonorrhea is caused by unsanitary felacio which fluids enter the systems through the mouth. The younger teens normally influencing the spreading of this disease with felacio, anus or throat. This supports my theory that people influence the spread of gonorrhea thought unsanitary behavior involving the mouth, anus, and rectum.
Behavior 2-Unprotected Sexually Behavior
The human behavior of unprotected sex is a common behavior because most people do not think they will get gonorrhea or any other transmittable disease. The young people are taught from elementary until they are adults that unprotected sex is the fastest and easiest way to get transmitted disease (United Kingdom NHS,2015).  The same phenomena happen when human beings become adults exhibiting the same behavior. The blame can be put on the parents who does not talk to their children about unprotected sex versus preparing to have sex is two different things. However, the teenager's self-esteem and peer pressure plays a significant part in unprotected sex. The human behavior that is difficult to change because some of the reasons they are being influenced is because parents cannot control teen peer pressure. The unprotected sex behavior supports the thesis that people transmit and influence the gonorrhea disease by teenagers and adults.
Behavior 3-Oral Behavior
The oral behavior that in many years ago in the 1960s was considered harmless however, in today's society with many deadlier communicable diseases gonorrhea and people spreading disease is more rampant. According to Mandal (2015) found one of the major ways that human beings spread disease is fellatio, kissing, sensual touching, and cunnilingus which can cause gonorrhea which can infect the throat. The article explained that some studies have indicated that most of the people that develop these diseases already have underlying gum problems that bleed. This allows the infection to enter the blood system or HIV, gonorrhea transmission (Mandal,2015). The oral behavior is one the major ways that human beings influence the spread of STDs called nongonoccoal urethritis in men and women can transfer gonorrhea as well. However, studies have shown that nongonoccoal is not exclusive to men but women can spread this disease as well. (WebMD,2015). The author Mandal (2015) indicates that human beings are the major carriers of disease since the beginning of time when cells are infected with viruses. However, she pointed out oral behavior is one the most dangerous spreading of disease because it enters the blood system quickly.
Conclusion
The literature supports the theory that gonorrhea is transmitted by people in the following ways which are people that have unsanitary behavior, people that engaged in unprotected sex and those with oral behaviors that allow disease to enter through the mouth.  Finally, the research clearly shows that human beings are responsible for spreading gonorrhea, which is one the most transmitted sexually disease in the United States.
References
Albert, R. K., M.D., Connett, J., PhD., Criner, G. L., M.D., Han, M., M.D., Restrepo, Marcos
I,M.D., M.Sc, & Anzueto, A., M.D. (2014). Azithromycin: We're there!/Reply. American Journal of Respiratory and Critical Care Medicine, 190(9), 1074-5. Retrieved from http://search.proquest.com/docview/1620440533?accountid=34899
Cockrum, L. N. (2003). Gonorrhea. CPJ.Canadian Pharmaceutical Journal, 136(7), 36. Retrieved from http://search.proquest.com/docview/221124069?accountid=34899
Datta SD, Sternberg M, Johnson RE, Berman S, Papp JR, McQuillan G, et al. Gonorrhea and Chlamydia in the United States among persons 14 to 39 years of age, 1999 to 2002. (2007). Ann Intern Med. 147: pg. 89-96. doi:10.7326/0003-4819-147-2-200707170-00007
Mandal, A. (2015). Human disease caused by viruses. Retrieved from Fellatio is more risky than kissing, sensual touching, and cunnilingus because of the greater risk of gonorrhea. "Gonorrhea can establish an infection in the throat,"
United Kingdom NHS. (2015). Peer pressure. Retrieved from http://www.nhs.uk/Livewell/Sexandyoungpeople/Pages/Peerpressure.aspx
WebMD. (2015). An overview of gonorrhea. Retrieved from http://www.webmd.com/sexual-conditions/guide/gonorrhea
Time is precious
don't waste it!
Get instant essay
writing help!
Plagiarism-free
guarantee
Privacy
guarantee
Secure
checkout
Money back
guarantee
Get a Free E-Book ($50 in value)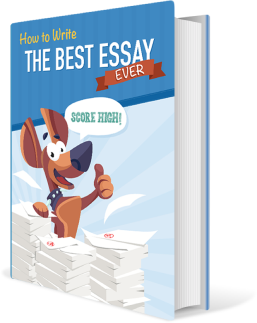 How To Write The Best Essay Ever!