Information Asymmetry of Ryanair Company, Essay Example
Pages: 4
Words: 1118
Essay
This Essay was written by one of our professional writers.

You are free to use it as an inspiration or a source for your own work.
Ryanair Company is a well-established company small a market share compared to air France KML. Services  of France KML are above par, and this has made it a reputable organization in services delivery. The competent company requires a well-structured system of financing it activities basing on the various level of risk that can be tolerated by the company. Ryanair should make the France KML as a yard stick and a bench mark for it economical growth. Company cash flow gives us an insight of how the company is financing its operations. From the records, its investments, mortgages, revenues, long-term and short-term debts preference and common stock shares are financing the company
Financing the company by a long-term debentures and securities is a better method of financing the company, long-term securities are not affected by interest rates in the market thus the company will not strain the resources to finance the debts. Short-term securities are normally affected by prevailing market trends, high-interest rates in the market surge the cost of capital; this translates to a high cost of production leading to reduced earnings. The company will have to spend more fraction of its revenue to repay the loan, which is not worth, as this will sink the company into big debts in due course. Short-term debt are inflationary spiral this would affect the level, and quality of service delivery as other factors of production will be very expensive to be met by the company with surging interest rates and inflations. Increased payables, interest, and long-term loans will suppress the growth of the company; this affects the subsidiaries of the parent company leading to low return in overall outputs
France Kml airline has a recommended asset tangibility and growth of opportunities; this implies that the company can repay its debts at any given level of output compared to Ryanier company which has been struggling since inception with its tangibility increasing at a slower rate.  The company should finance research, development with its earning retained, since it is uncertain, and it a going concern for the company to advance its level of delivery of services to increase its market share. If this is financed by shorter and long terms debt, the operations in the company would be at a standstill since revenue generated will be used to repay for an investment that is uncertain.
Company bold step to invest in research and development is a way of increasing its cash flows the long run, leading to increased retained earnings will help the company to be self-sufficient reducing long-term debts. The company increases its uncertainty in revenue generation by tying up long term loans to some of its planes.  Air travel is a business that is much lucrative but requires a high level of management. Instances of an air crash, plane hijacking, poor service delivery by crews, exorbitant charges will taint the image of the company this will drastically reduce the number of customers using the airline leading to reduced revenues.  Reduced revenue will make the company unable to finance its operation; this reduces the scope of the airlines. A company might acquire an airplane to operate to destinations that are not profitable. The company should conduct a thorough market evaluation before making a decision to finance a project, and choosing the correct way of financing. Loans are affected by domestic and global market patterns. Increased in interest rate in the global market would lead to increased interest rates in the domestic market, because of the uncertainty of loans the company will have to pay an extra amount as a cost of capital.
The shareholders equity-asset ratio indicated how much of the total assets if financed by shareholders. It takes into account a situation whereby the shareholders will claim the residual of the fixed assets. The ratio of the company is worth scrutiny since much of the total assets if financed by shareholders equity. The company will be paying out ratios and issuing bonus shares and rights of the issue, which reduces the retained earnings.  Rayner Company should finance its activities using long term debts enables a firm enjoys its economies of scale. The company owns some of the subsidiaries, which have inconsistent cash flows this, will drain Parent Company as the subsidiary struggles to keep the pace with the economy. Growth opportunity of the company low compared to its competitors this is because of lack of enough capita. The company should offer potential investors incentives in the new issue to increase its capital base.
It implies a failure of thorough market evaluation before making a decision. Decision making in the company involves making thorough analysis using the discounting rates. It will enable the company to choose the best option to finance the most viable and profitable project. Making a decision is the company involves much assessment this includes expected market patterns, expected returns, initial capital, ways of financing. From the financial statement reports some of the decisions made by the company increased the company's current liabilities shows a situation of double standards in making up decisions to finance the company.
The company before making a decision should discount the predetermined cash flows of the project to be installed; relevant cash flows could be acquired from its competitors who have the same project. It is prudent for the company's financial managers to base the company on a yard stick and make sure the company operates within its means. It prevents investing in projects that are less risky with low returns or projects that are very risky with high returns. The issue of long- term debt i.e. bonds rather than loans should finance the company, much of the company's earnings should be invested in a profitable, and this will be successful through reduction of cost of production of the company. A given level of output should justify a given cost; unnecessary cost should be cut off.  Investing in another company should be concern in the company; the company should only invest in companies that have consistent cash flows
Appendices
Financial Ratios
| | | | |
| --- | --- | --- | --- |
| company | Asset tangibility | R&D Expense | Growth opportunity |
| Ryanair2011 | 1.679431072 | 0.0091435 | 0.577114 |
| Ryanair2012 | 1.756312195 | 0.0091317 | 0.64521 |
| Ryanair2013 | 1.726647874 | 0.0090358 | 0.634398 |
| Ryanair2014 | 1.641659525 | 0.0087187 | 0.751705 |
| Ryanair2015 | 1.891144427 | 0.0072632 | 0.626222 |
| Air France | 1.229013255 | 0.0114875 | 0.560199 |
| SAS 2014 | 0.623734015 | 0.0019335 | 0.167332 |
| SWA 2014 | 1.21980198 | 0.0480693 | 0.335396 |
| Easy Jet 2014 | 1.391493325 | 0.0350823 | 0.674325 |
Data Source Audited Financial Report
in millions
company
Fixed Assets
Total Assest
R&D Expenditure
Share holders Equity
Ryanair2011
$5,118.40
$8,596.00
$46.80
$2,953.90
Ryanair2012
$5,125.00
$9,001.10
$46.80
$3,306.70
Ryanair2013
$5,179.40
$8,943.00
$46.80
$3,285.80
Ryanair2014
$5,367.80
$8,812.10
$46.80
$4,035.00
Ryanair2015
$6,443.40
$12,185.40
$46.80
$4,035.00
Air france
$5,432.00
$6,676.00
$62.40
$3,043.00
SAS 2014
$29,325.00
$18,291.00
$56.70
$4,907.00
SWA 2014
$20,200.00
$24,640.00
$971.00
$6,775.00
Easy Jet 2014
$3,221.00
$4,482.00
$113.00
$2,172.00
Time is precious
don't waste it!
Get instant essay
writing help!
Plagiarism-free
guarantee
Privacy
guarantee
Secure
checkout
Money back
guarantee
Get a Free E-Book ($50 in value)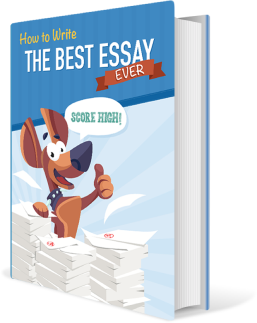 How To Write The Best Essay Ever!