Internal Branding, Dissertation – Literature Example
This Dissertation - Literature was written by one of our professional writers.

You are free to use it as an inspiration or a source for your own work.
Need a custom Dissertation - Literature written for you?
HIRE A WRITER!
Internal Branding
The process of utilizing an organization's internal resources to develop, preserve, and improve a cohesive and supportive culture is known as internal branding (IB). Aligning employee attitudes, beliefs, values, and actions with the organization's mission, ethos, and goals is an organizational practice. IB oversees all branding-related initiatives and tactics, including internal branding, employee engagement, and internal communication (Suomi et al., 2021, pp. 50). IB is a valuable tactic to strengthen employees' commitment to and identification with the organization.
Internal branding comprises internal branding activities and employee perceptions of the organization's brand. The strategies and tactics used by the organization to make the brand tangible to employees include creating internal brand-related events, using communication tools and materials, and other employee-focused initiatives. On the other hand, the employees' beliefs, perceptions, and behaviors toward the organization's brand make up their attitudes toward it.
Making the company's brand meaningful to its employees and ensuring that their attitudes, beliefs, values, and behaviors align with its mission, ethos, and objectives are the ultimate goals of IB. IB is a potent instrument that organizations may use to encourage employee identification with the company, dedication to its objectives, and readiness to behave following the company's vision and values (Taku et al., 2021, pp. 180). Essential components of job satisfaction and commitment have been identified as Person-Job Fit (P-J fit) and Person-Organization Fit (P-O fit). P-O fit is the compatibility between an individual and the organization's values, goals, and culture. In contrast, P-J fit is the compatibility between an individual and the job requirements and demands. Job satisfaction and organizational commitment are positively correlated with P-J fit and P-O fit, which can result in higher levels of organizational citizenship behavior.
Organizational Citizenship Behavior (OCB) is a type of discretionary behavior that is not directly rewarded but is beneficial to the organization. Examples of OCB include volunteering for extra tasks, helping colleagues, and displaying loyalty to the organization. Research has shown that OCB positively affects the organization's performance and is an essential indicator of organizational effectiveness. The relationship between P-J fit, P-O fit, IB, and OCB has been studied in the literature. The findings suggest that IB is a mediator between P-J fit and P-O fit, and OCB. Specifically, it has been recommended that P-J fit and P-O fit lead to positive attitudes towards the organization's brand, leading to higher OCB levels. Therefore, IB plays an essential role in the relationship between P-J fit, P-O fit, and OCB.
Much research has been done in the literature on the connection between international business (IB) and organizational citizenship behavior (OCBO). The study discovered that IB and OCBO had a good relationship (Carlini & Grace, 2021, pp. 750). Studies have shown explicitly that employees tend to be more willing to participate in OCBO activities, such as assisting coworkers and volunteering for extra tasks, when organizations conduct business internationally. In addition, it has been discovered that when staff members participate in IB activities like international conferences and meetings, it strengthens their commitment to the company and motivates them to engage in positive behaviors. As a result, the research points to a favorable relationship between IB and OCBO.
It is possible to characterize the excellent link between IB and OCBC. The shared objective of offering consumers financial services and products unites both businesses (Biedenbach 2022, pp. 10). For instance, investment banks, which provide financial advice and services, are frequently associated with investment banks, whereas OCBC offers a range of banking services, including deposits, loans, and investments. IBS and OCBC can work together to develop cutting-edge financial services and products and share resources and expertise. Both industries profit from utilizing technology to enhance customer experience and streamline operations. IBS and OCBC are positively related, as they are both dedicated to providing customers with quality financial services and products.
A person's intrinsic motivation sometimes referred to as job-related emotional disposition or P-J Fit, or organizational commitment, behavioral outcomes (OCBO), mediates the relationship between P-J Fit and OCBO (Helm et al., 2016, pp. 14). According to studies, a higher P-J Fit is linked to higher levels of IB, which are linked to higher OCBO. Therefore, it shows that IB mediates the link between P-J Fit and OCBO in a beneficial manner (Zhang & Xu, 2021, pp. 265). This implies that a higher P-J Fit may result in higher IB levels and OCBO. Therefore, IB effectively mediates the connection between P-J Fit and OCBO, to sum up.
Individual variables frequently act as mediators in the link between Person-Job Fit (P-J fit) and Organizational Citizenship Behavior (OCBC) (IVs). Notably, personal factors like job satisfaction, organizational commitment, and psychological contract fulfillment frequently reduce the impact of P-J fit on OCBC (Hoppe, 2018, pp. 456). For instance, studies have shown a stronger connection between P-J fit and OCBC when job satisfaction and organizational commitment are higher (Raj, 2020, pp. 1080). Similarly, employees' OCBC increases when they believe their psychological contract has been met. As a result, it is possible to propose that IVs play a positive mediating role in the relationship between P-J fit and OCBC, such that higher P-J fit also results in higher OCBC when job satisfaction, organizational commitment, and psychological contract fulfillment are also high.
According to the research, IB mediates the connection between P-O fit and OCBO in a good way. This implies that the presence of IB strengthens the link between P-O fit and OCBO (Shaari et al., 2015, pp. 15). Put another way, an individual is more likely to have a greater degree of OCBO when their strengths and the demands of their profession are a good match and when they receive sufficient resources, direction, and support (Qureshi et al., 2022, pp. 8). This is so that people can take ownership of their work and be more productive by contributing to the development of an environment through IB. Higher levels of OCBO.ment as a result, as well as psychological contract fulfillment, are also.
Numerous studies have examined the connection between Organizational Citizenship Behaviors (OCB) and Person-Organization Fit (P-O fit), and they have all found that the two variables are positively correlated. However, an intervening behavioral construct (IB) may serve as a mediator in this relationship. In other words, IB may favor or negatively impact the link between P-O fit and OCBC (Barros et al., 2021, pp. 150). According to studies, IB can improve the positive connection between P-O fit and OCBC, which means that its existence can positively moderate the relationship between the two variables. This implies that the P-O fit is more likely to produce a more favorable OCBC when IB is present.
As a result, internal branding is a successful strategy for motivating staff members and fostering a supportive workplace culture. It can strengthen consumer ties, boost client loyalty, and establish a consistent corporate culture. Internal branding fosters pride in the company's offerings and encourages innovation, trust, and confidence among coworkers. Internal branding, when done well, can reinforce the company's core values among employees and help shape the company's overall perception.
Bibiliography
Barros-Arrieta, D. and García-Cali, E., 2021. Internal branding: conceptualization from a literature review and opportunities for future research. Journal of Brand Management, 28(2), pp.133-151.
Biedenbach, G., Biedenbach, T., Hultén, P. and Tarnovskaya, V., 2022. Organizational resilience and internal branding: investigating the effects triggered by self-service technology. Journal of Brand Management, pp.1-14.
Carlini, J. and Grace, D., 2021. The corporate social responsibility (CSR) internal branding model: Aligning employees' CSR awareness, knowledge, and experience to deliver positive employee performance outcomes. Journal of Marketing Management, 37(7-8), pp.732-760.
Dechawatanapaisal, D., 2019. Internal branding and employees' brand outcomes: do generational differences and organizational tenure matter? Industrial and Commercial Training.
Goud, V.M. and Sheena, 2021. Exploring the Nexus Between Internal Branding and Front-line Employees Performance in Indian Public Sector Banks: Serial Mediation Approach. Vision, p.09722629211039348.
Helm, S.V., Renk, U. and Mishra, A., 2016. Exploring the impact of employees' self-concept, brand identification, and brand pride on brand citizenship behaviors. European Journal of Marketing.
Hoppe, D., 2018. Linking employer branding and internal branding: establishing perceived employer brand image as an antecedent of favorable employee brand attitudes and behaviors. Journal of Product & Brand Management, 27(4), pp.452-467.
Huang, C.Y. and Lai, C.H., 2021. Effects of internal branding management in a hospital context. The Service Industries Journal, 41(15-16), pp.985-1006.
Kaur, P., Malhotra, K. and Sharma, S.K., 2020. Employer branding and organizational citizenship behavior: The mediating role of job satisfaction. Asia-Pacific Journal of Management Research and Innovation, 16(2), pp.122-131.
Qureshi, F.N., Bashir, S., Mahmood, A., Ahmad, S., Attiq, S. and Zeeshan, M., 2022. The impact of internal brand management on sustainable competitive advantage is a descriptive study based on the mediating roles of brand commitment and brand citizenship behavior. Plos one, 17(3), p.e0264379.
Raj, A.B., 2020. Employee well-being through internal branding: An integrated approach for achieving employee-based brand outcomes. Global Business Review, 21(4), pp.1065-1086.
Shaari, H., Md Salleh, S. and Hussin, Z., 2015. Employees brand citizenship behavior: Front-liner versus backstage employees' perspective. International Journal of Management Studies (IJMS), 22(1), pp.23-32.
Suomi, K., Saraniemi, S., Vähätalo, M., Kallio, T.J. and Tevameri, T., 2021. Employee engagement and internal branding: two sides of the same coin? Corporate Reputation Review, 24(1), pp.48-63.
Taku, B., Saini, Y.K. and Abratt, R., 2022. The Impact of Internal Branding on Employees' Brand Supporting Behaviour in Banking. Services Marketing Quarterly, 43(2), pp.166-182.
Van Nguyen, L.T., Lu, V.N., Hill, S.R. and Conduit, J., 2019. The mediating role of brand knowledge on employees' brand citizenship behaviour: Does organizational tenure matter? Australasian Marketing Journal (AMJ), 27(3), pp.169-178.
Zhang, H. and Xu, H., 2021. Improving internal branding outcomes through employees' self-leadership. Journal of Hospitality and Tourism Management, 46, pp.257-266.
Stuck with your Dissertation - Literature?
Get in touch with one of our experts for instant help!
Messenger
Live chat
Time is precious
don't waste it!
Get instant essay
writing help!
Plagiarism-free
guarantee
Privacy
guarantee
Secure
checkout
Money back
guarantee
Get a Free E-Book ($50 in value)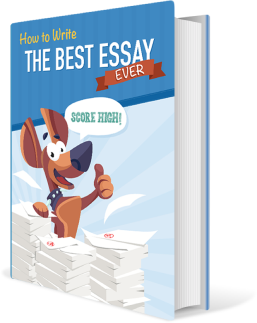 How To Write The Best Essay Ever!