Investment Advice From Thoreau, Essay Example
Pages: 4
Words: 1005
Essay
This Essay was written by one of our professional writers.

You are free to use it as an inspiration or a source for your own work.
Hello, thank you for inquiring for my professional advice on how you should invest your capital. Although I am not exactly sure how you will eventually end up spending this money, I will assume that you would like to maximize its potential. XYZ Company is a good choice to invest in as they are publically traded and abide by Securities and Exchange Commissions (SEC) regulations. Now that you have given me your desired company, the concern is how to invest in it. I will list your investment options, evaluate each one of them considering risk factors as well as financial forecasts, and then give you my recommendation.
Your first option regarding how to invest your 10 thousand dollars is through purchasing shares of stock. In purchasing shares of stock from XYZ Company, you are buying part ownership of the business. Being a part owner in XYZ Company comes with unique privileges. This may include having voting rights on business decisions that could impact how well the company performs financially in the future. Another privilege of being part owner in XYZ Company is the opportunity to share any profits the business generates because they do in fact issue dividends to their shareholders.  (Coach)
The current stock price of XYZ Company is 50 dollars per share. If you chose to invest all 10 thousand dollars into XYZ Company by purchasing stock, you would own 200 shares in the company. Now this stock price may fluctuate depending on company performance and profitability. You are aware of the risks involved with this option but of course higher risks may also lead to higher gains. However, should XYZ Company ever go bankrupt, you will be the last party to get any return on investment and if you do it will most likely be a loss. The most important factor to consider is the voting rights that come with this option. Having a say in how XYZ Company governs their finances and business decisions can be a great asset itself because essentially you are a part of their government. Just be sure you are prepared to engage in such an invigorating company government body. (Coach)
 "I ask for, not at once no government, but at once a better government" (Thoreau)
Your next option would be to purchase bonds from XYZ Company. Unfortunately, purchasing bonds will not give you any voting rights as you are not considered a part owner in the company. You are aware that this option does not carry the same risk factors that come with purchasing stock, but I must emphasize the if XYZ company happens to perform well and generates high profits, you will not get to enjoy the favorable return on investments that the stock holders will have. Conversely, if XYZ Company goes under and loses profitability, then the interest rates you are legally entitled to will not change either. The price per share of stock plays no factor in your interest rates and bond maturity. Now should XYZ Company ever go bankrupt, unlike stock holders, you will be first in line to receive your returns as your bond is accounted as their liability. The minimal risks involved in this option make for fixed returns. If you ever decided to liquidate your bond, you could do so by selling it for profit on the bond market. However if you do this then you will be sacrificing your annual coupons as well as the yield to maturity. Purchasing bonds makes for a sure and truthful scenario, unlike stocks which are virtually unpredictable. (Coach)
"Rather than love, than money, than fame, give me truth." (Thoreau)
Your final option would be to forget about investing in XYZ Company and just invest your 10 thousand dollars into a bank account. I want to share with you the possibilities of compounding interest. If you open a bank account that offers compound interest, then your 10 thousand dollar investment could grow into a fortune in the long term. When your interest rates are compounded, they are calculated not only on the initial interest but also on the accumulations of previous interest deposits. This can simply be referred to as interest on interest. This method of compounding will accelerate the growth of your investment faster than the simple interest that carrying bonds has to offer. If you can, find a bank that offers more frequent compounding periods. Interest payments may be distributed semi-annually, quarterly, monthly, or even daily. The higher the frequency of compounding, the higher accumulation will be generated. (Investopedia)
Consider a scenario where you invest your 10 thousand dollars into a bank account that compounds 12 percent annually. After one year, your interest will sum up the total amount to 11,200 dollars. Now if you were to invest into an account that compounded semi-annually at 6 percent interest, your account balance would totally to 11,236 after the same period of one year. This option requires patience but with enough time, compounded interest will serve as a secure way to maximize your initial investment.
"As if you could kill time without injuring eternity". (Thoreau)
You are going to do what you feel is best depending on your unique situation and circumstances, both expected and unexpected. My recommendation is to make your investment in compounding interest. The constant analysis and decision making that comes with buying stock can be stressful and consume time in your life that could be spent elsewhere doing something you enjoy. Buying bonds gives XYZ Company ownership of your money that they won't be obligated to pay back until maturity. By investing in compounding interest, you are in full control of your craft. This provides, comfort, security, and ownership.
"This world is but a canvas for our imagination." 
In any decision you make, make sure it is the decision that you truly believe in. I wish you the best of luck and please feel free to contact me should you have any more concerns.
Bibliography
Coach, Accounting. What is the difference between stocks and bonds? 2015. 11 April 2015 <http://www.accountingcoach.com/blog/stocks-bonds>.
Investopedia. Compound Interest. 2015. 11 April 2015 <http://www.investopedia.com/terms/c/compoundinterest.asp>.
Thoreau, Henry David. Walden. Boston: Ticknor and Fields, 1854.
Time is precious
don't waste it!
Get instant essay
writing help!
Plagiarism-free
guarantee
Privacy
guarantee
Secure
checkout
Money back
guarantee
Get a Free E-Book ($50 in value)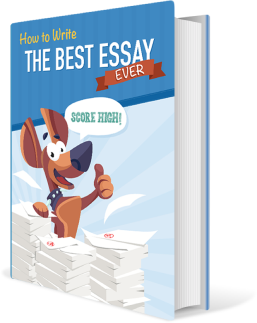 How To Write The Best Essay Ever!