High-Dose Methotrexate in Osteosarcoma, Article Review Example
This Article Review was written by one of our professional writers.

You are free to use it as an inspiration or a source for your own work.
High-Dose Methotrexate in Osteosarcoma: Let the Questions Surcease—Time for Final Acceptance
Methotrexate is an anti-cancer agent that has been traditionally used to treat a variety of cancers, but in 1983, researchers concluded after many experiments that this drug could be used for the treatment of osteosarcoma as well (Jaffe et al., 1983). Researchers delivered a high dose of the drug directly to the tumor site and found that the drug was effective compared to the golden standard of treatment. It was found that doses of 7.5 g/m2 and 12.5 g/m2 resulted in a response, indicating that doses greater than this should not be provided to avoid toxicity risk. Today, methotrexate is used as a combination therapy along with other drugs to treat osteosarcoma and other kinds of tumors.
This article was a valuable contribution to science because while many researchers suspected that methotrexate could serve as a reasonable treatment for osteosarcoma, the fact that this is a rare cancer makes it challenging to complete clinical trials with clearly positive or clearly negative results. However, when this data is compared to data generated in similar projects, methotrexate was shown to be either as equally effective as or more effective than the golden standard. However, in addition to proving the use of this scientific application, it appears likely that the researchers held a stake in demonstrating the use of methotrexate due to the funding that some of their previous studies have received from large pharmaceutical companies.
The three strengths of this article are that researchers were able to effectively determine an effective but minimally toxic dose of methotrexate for osteosarcoma patients, the discovery that methotrexate can be used in place of already approved osteosarcoma drugs in instances of tumor resistance, and that local treatment of the tumor is the most effective method of methotrexate administration. The three weaknesses of this article are that there is a small sample size, even though this is unavoidable due to the rarity of the cancer, that the researchers did not test a comprehensive amount of drugs for combination therapy, and that only two methotrexate doses were tested. The results would have been more meaningful if a larger sample of individuals were studied and there were more study arms.
If I had the ability to ask the author questions, I would ask them "Why did you select to randomize patients to arms with 7.5 g/m2 and 12.5 g/m2 of methotrexate?". I would also ask "How did you select this patient population?" and "How did you determine the power of the study?". It appears that the next step of this project would be to validate the use of methotrexate in a larger sample size of patients or to test its efficacy in combination with other pharmaceuticals. My opinion of this study is that the researchers are trying to answer meaningful but challenging research questions. Since osteosarcoma is a rare cancer, it is extremely challenging to recruit enough patients to a study to retrieve well-powered results. As a consequence, it is difficult to further the knowledge of this disease's treatment because studies cannot be considered internally or externally valid based on the size of the patient population alone. Researchers must therefore rely on results from phase I and phase II studies to carry out and evaluate their understanding of the field.
References
Jaffe N, Prudich J, Knapp J, Wang Y, Bowman R, Cangir A, Ayala A, Chuang V, Wallace S. (1983). Treatment of Primary Osteosarcoma With Intra-Arterial and Intravenous High-Dose Methotrexate. JCO, 1(7): 428-431.
Stuck with your Article Review?
Get in touch with one of our experts for instant help!
Messenger
Live chat
Time is precious
don't waste it!
Get instant essay
writing help!
Plagiarism-free
guarantee
Privacy
guarantee
Secure
checkout
Money back
guarantee
Get a Free E-Book ($50 in value)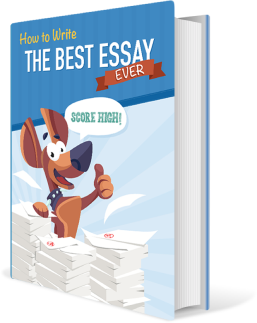 How To Write The Best Essay Ever!