Iron Deficiency and Iron Deficiency Anemia in Women, Essay Example
Pages: 3
Words: 691
Essay
This Essay was written by one of our professional writers.

You are free to use it as an inspiration or a source for your own work.
By looking into the condition and lab reports of Ms. A, she has 'Iron Deficiency' type Anemia. This type of Anemia is one of those conditions that is commonly misunderstood. The term Anemia is derived from the Greek word which means 'without blood'. This refers to the reduction in the hemoglobin or red blood cells (Lang et al., 2014). The decline in the hemoglobin in blood leads to an inefficiency of the blood to bring oxygen properly to the rest of the body. The most general case happens when the blood lacks the loss of iron. The basic building block for the red blood cells is Iron. The body is unable to produce enough amount of red blood cells because of the iron deficiency. This deficiency of iron anemia is one of the most common kind of anemia named 'microcytic-hypochromic anemia' (Connor & Butcher, 2014).  This anemia type is characterized by erythrocytes that are lesser and smaller in amount in the red blood cells or hemoglobin (Sharma).
The symptoms of Ms. A indicates clearly that she is having iron deficiency Anemia. The negative outcomes and symptoms of this anemia are low energy levels, increased breath shortness and lack of enthusiasm. This gets worse in the stage of menses because there is loss of blood. So, this leads to a further decline in the red blood cells. As Ms. A mentioned that she had dysmenorrhea and menorrhagia for around 10-12 years (Lang et al., 2014). This is the reason why she takes aspirin while playing golf because she also experiences stiffness in her joints. Due to her increased use of aspirin, this also leads to an increased bleeding during her menstruation. Bleeding inside the body is also one of the most common cause of anemia Iron deficiency in women mostly. Mostly, the women who are in the age of pregnancy or child bearing experiences iron deficiency (Connor & Butcher, 2014).  Also, people with improper diets also experience vitamins deficiency and thus iron deficiency occurs. So, Ms. A symptoms indicates that she is either having an improper diet or she has just gone through pregnancy (Connor & Butcher, 2014).   
In order to confirm her condition of Iron deficiency, a complete test of blood cells (CBC) test must be done. This test will measure the amount of blood components in Ms. A. This includes RBCs count, hemoglobin, WBCs count, platelet and hematocrit (Coad & Pedley, 2014). That is the reason why Ms. A is also suffering an elevated heart rate, low blood pressure and respiratory rate. There is no proper utilization of iron into her blood cells which is not efficiently giving oxygen into her body. In order to restore the level of iron in her body, Ms. A needs to take Iron tablets. If she take iron tablets in an empty stomach that will be much more beneficial as it helps enhance absorption. Another thing she can do is to improve her dietary habits. She can take diets which have more red meat, dried fruits, dark leafy vegetables and nuts (Connor & Butcher, 2014).  Fortified cereals of iron are also good for preventing iron deficiency. This condition of Ms. A can be prevented if she take adequate quantity of iron. She must make a habit of eating diet with high vitamin C and iron rich foods. In order to treat Ms. A the doctors need to give an extra amount of iron by giving them multivitamin supplements. The prescription amount of iron is in the form of milligrams (mg). The average daily intake to avoid this kind of deficiency is to have 150-200 mgs per day (Coad & Pedley, 2014).
References
Coad, J., & Pedley, K. (2014). Iron deficiency and iron deficiency anemia in women. Scandinavian Journal of Clinical & Laboratory Investigation, 74(S244), 82-89.
Connor, J., & Butcher, A. (2014). Evaluation of Serum Oxidative Stress Indices Following Intravenous Iron Delivery in Women with Iron Deficiency Anemia.Blood, 124(21), 2683-2683.
Lang, A. T., Johnson, S., Sturm, M., & O'Brien, S. H. (2014). Iron Deficiency without Anemia: A Common Yet Under-Recognized Diagnosis in Young Women with Heavy Menstrual Bleeding. Blood, 124(21), 3510-3510.
Time is precious
don't waste it!
Get instant essay
writing help!
Plagiarism-free
guarantee
Privacy
guarantee
Secure
checkout
Money back
guarantee
Get a Free E-Book ($50 in value)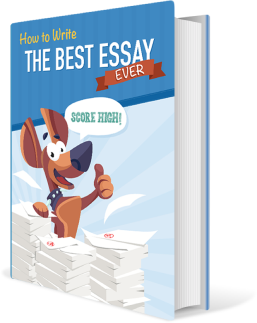 How To Write The Best Essay Ever!