Is It Time to Revive Nuclear Power, Case Study Example
This Case Study was written by one of our professional writers.

You are free to use it as an inspiration or a source for your own work.
Introduction
Rising amounts of the energy used every day create a new problem of diminishing energy supplies, which can turn in a global disaster. According to National Geographic, people will run out of oil in approximately forty years, while the world's reserves of coal will end in about 200 years. "On average, each person in the United States and Canada uses more than 300 gigajoules (equivalent to about 60 barrels of oil) per year" (Cunningham, p. 285). For a long period of time scientists were trying to find appropriate substitute to oil and coal in water or wind energy, nuclear power, and light.  Being dangerous and unknown to ordinary people, energy of atoms has not acquired popularity as an effective way of power production. Despite potential negative consequences of its use, nuclear power is the best substitute to existing fuels, which are used to produce energy.
Reasons for Using Nuclear Power
Energy of atoms is useful for many reasons. In comparison to alternative fuels nuclear power is much more effective source of energy. For instance, Uranium is 300'000 times more powerful than coal. To support nuclear power plant for 1.5 year about seven trucks with Uranium are needed. "To operate a coal plant of the same output would require 1 train of 89-100 ton coal cars each every day" (The Virtual Nuclear Tourist). Some of the scientists consider nuclear power as threatening, because of the great number of radioactive wastes disposed after nuclear reaction. However, alternative energy resources are also harmful to the atmosphere and environment. Combustion of coal includes sulphur dioxide, nitrous oxide, particulate matter, etc. These substances cause a variety of illnesses including respiratory disorders, fatal angina, and pulmonary deceases. "Outdoor air pollution in the U.S. due to particulate pollution alone was estimated by the Environmental Protection Agency (EPA) to cause at least 20,000 premature deaths each year" (Nuclear Power Vs Coal Power). Moreover, scientists should also consider the fact that for 1.5 year of operating every single coal plant 350'000 tons of disposed materials are produced. Being safely stored, Uranium is absolutely safe for the environment. Moreover, Uranium is a more abundant source, which may support power production for several million years. Finally, plutonium, which is maintained after nuclear reaction, can also be used in energy production. Therefore, this source of energy can be recycled several times, which makes it more attractive by means of its cost.
Nuclear Power Plant Operation
The first relatively safe nuclear power reactor was built by Enrico Fermi on December 2, 1942. Using simple systems of cooling this physician maintained correct flow of the reaction and achieved significant results in his research. Today people have a variety of techniques for obtaining energy with a minimum risk of nuclear waste disposal or explosion as the one, which occurred in Chernobyl. Different types of reactors, such as PWR, BWR, CANDU, GCS, RBMK are used to get energy from nuclear reaction. For instance, in PWR and BWR types of reactor water works both as a coolant and as an "engine" of the turbine. Heated water becomes steam and is used to turn the turbine, which manufactures electricity. As the whole system forms a circle, this water never leaves reactor water pipes and, thus, cannot be considered as waste material. PWR is the most widespread reactor in the world. CANDU reactors contain heavy water (D2O). In this type of reactor water used for pushing the turbine and the one used as a coolant are separated. CANDU reactors are popular in Canada and produce approximately 5.5 % of the energy maintained from nuclear power reactions. Gas Cooled Reactors (GCR) are used in England and post Soviet countries. Temperature is regulated by helium and graphite. The amount of energy produced by this type of reactors is approximately 2.5 %. Rising remands for electricity and energy in Japan and Russia have marked a new era in nuclear power research development. New types of reactors were created based on the old models. AP600, EPR, SWR, and SBWR reactors have now acquired more safety and simplicity. By modifying old equipment scientists have upgraded old models and maintained more powerful high quality and relatively inexpensive prototypes.
Cost of Nuclear Power Reactor in Comparison to Alternative Types of Fuel
Usually nuclear power plants have high capital costs and low fuel costs. When building such type of plant it is necessary to consider plant decommissioning and nuclear waste storage costs. In comparison to other methods, nuclear power costs are highly dependant on timescales and capital financing. Economic competitiveness of nuclear energy is in servicing the capital costs of nuclear plant because of its large capital costs and a long period before revenue. Another advantage is that the plant has lowest operational cost options. Once built it has a benefit over gas, coal and other fuel types as it results in full reactor capacity by means of it supply auctions. In 2006, Business Week magazine stated, "…,the [US] industry is aiming to build new plants for $1,500 to $2,000 per kilowatt of capacity,…". However, they also added, "Trouble is, the cheapest plants built recently, all outside the U.S., have cost more than $2,000 per kilowatt (Nuclear Power's Missing Fuel).
In June 2008 Moody's estimated that the cost of installing new nuclear capacity in the U.S. might possibly exceed $7,000/k (A Utility's Credit Quality). Generally nuclear and coal plants have same types of operating costs. But it is important to mention that nuclear has lower fuel costs but yet higher operating and maintenance costs. Nuclear plants also require stronger security measures in order to reduce possibility of the radiological accidents and possible theft of materials. These plants provide radioactive waste. In the US a surcharge of a tenth of a cent per kilowatt-hour is added to electricity bills. At the end of nuclear plant's life, plant has to be decommissioned. In the US Nuclear Regulatory Commission requires plant to finish the process of work within 60 years of closing.
Threats
The radioactive waste that comes out from the nuclear plants is very dangerous and scientists are still searching for the best solutions on it recycling. The radioactive substances released from the chimneys of the plant are carried on the wind and spread out across the earth. This waste will also fall into oceans through pipelines and it is a primary danger that causes environmental damage. Numbers of accidents occurred because of improper radioactive waste. Scavenging of abandoned radioactive material has been the cause of radiation exposure and mostly it happens in the developing countries. Irresponsibility of people puts in danger a great number of people throughout out planet.
Among highly spoken about and dangerous accidents happened a nuclear reactor accident in the Chernobyl Nuclear Power Plant in Ukraine. The explosion resulted into severe release of radioactivity into the environment, which destroyed the reactor. The accident raised strong concern about safety.  Among the reasons of why the accident occurred are the lack of knowledge of reactor physics and engineers and the lack of experience and training. Second explanation attributes the accident to flaws in the RBMK reactor design, namely the control rods. Unstable reactor design, improper safety measures, poorly trained operators and lack of containment building all added to the tragedy that occurred. International spread of radioactivity is among top horrible results of the accident. Many countries have been effected by the nuclear chemicals that were spread by wind and water. Rivers, lakes and groundwater carried the waste into the environment. Today Chernobyl is enclosed in a large concrete sarcophagus, which was built promptly to allow the continuing operation of the other reactors at the plant. Finally, according to the most recent versions top management of Chernobyl Power Plant were trying to maximize profit and, thus, made the nuclear reaction release more heat. This failure caused fire that destroyed safety mechanism and the reactor blew up.
Maintaining Safety
The primary concern about nuclear power revival is maintaining safety. It is not a secret that the consequences of the failure of nuclear power plant staff can be extremely dangerous. Either nuclear reactor collapse or nuclear waste disposal can cause a lot of deaths. Nonetheless, being properly stored they are absolutely harmless.
For instance, many scientists argue the problem of storing nuclear wastes. Indeed, there are just a few solutions available today. Nuclear waste can be stored in containers or in special artificial lakes. Lack of possible solutions is explained not because of impossibility to build some, but rather because appropriate research was not done due to the fact that government was not planning to open lots of nuclear power stations. However, by building secured storage center in desert can minimize the risk of negative consequences and possible harm for people. Secondly, despite the fact that obtaining Uranium is also very dangerous, 160'000 tons of it is produced in the world each year. If US government is frightened to produce Uranium in the country, it could simply buy it from Russia, which is the leading country in Uranium production. Considering small amount needed to operate a plant it could be good solution.
Conclusion
Most concerns and doubts regarding nuclear power revival lie in the lack of knowledge. Careful research can show that energy of atoms is one of the most effective alternatives to existing sources of power. Horror connected with Uranium is focused on its military usage. Under appropriate control and utilized on nuclear plants only, this element may totally change human life by providing people with cheap and unlimited energy.
References
"A Utility's Credit Quality Could Be Negatively Impacted by building a new nuclear power plant, according to a report released June 2 by Moody's Investors Service". (10 June, 2008). Moody's Investors Service. Retrieved 9 March, 2009 from <http://www.tuumaenergia.ee/index.php?id=65&tx_ttnews%5Bcat%5D=2&tx_ttnews%5BpS%5D=1199138400&tx_ttnews%5BpL%5D=31622399&tx_ttnews%5Barc%5D=1&tx_ttnews%5Btt_news%5D=541&tx_ttnews%5BbackPid%5D=64&cHash=d282a7a691>.
Cunningham, William. Cunningham, Marry Ann. (2006). "Principles of Environmental Science – Inquiry and Applications" (4 ed.), Tata Mcgraw-Hill.
Handwerk, Brian. (29 November, 2004). "How long will cheap oil last?" National Geographic News. Retrieved 9 March, 2009 from <http://news.nationalgeographic.com/news/2004/11/1129_041129_global_oil_supply.html>.
"Nuclear Power's Missing Fuel". (10 July, 2006). Business Week. Retrieved 9 March, 2009 from <http://www.businessweek.com/magazine/content/06_28/b3992063.htm>.
"Nuclear Power Vs. Coal Power". (9 June, 2006). Retrieved 9 March, 2009 from <http://matus1976.blogsome.com/2006/06/09/nuclear-power-vs-coal-power/>.
"Why Use Nuclear Power?" (22 October2006). Nuclear Tourist. Retrieved 9 March, 2009 form <http://www.nucleartourist.com/basics/reasons1.htm>.
Stuck with your Case Study?
Get in touch with one of our experts for instant help!
Messenger
Live chat
Time is precious
don't waste it!
Get instant essay
writing help!
Plagiarism-free
guarantee
Privacy
guarantee
Secure
checkout
Money back
guarantee
Get a Free E-Book ($50 in value)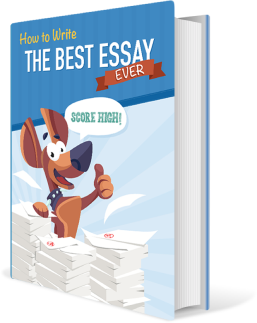 How To Write The Best Essay Ever!