Is the Internet Hurting Children? Essay Example
Pages: 4
Words: 1071
Essay
This Essay was written by one of our professional writers.

You are free to use it as an inspiration or a source for your own work.
Each day men and women, boys, and girls are inundated with messages from the media in which enforce stereotypical roles and ideologies on how each should behave. While the internet has played a major hand, also the media before the Internet has been around as the longest teaching tool for young individuals well into adulthood. Billboards, magazine ads, commercials, movies, and television shows each convey their own message of what the perfect woman should look like, behave like, dress as, or even be. For women and young girls, media is extremely harsh and critical on how the female is supposed to represent. Within this module, we looked at several media, in which showed how women in particular either were made up to look like the perfect woman or represented roles in which "society" wishes them to be. Women are subject to the most criticism, with media playing a fundamental role in shaping how young children are supposed to view themselves, as they become adults. It is the purpose of this paper to not only expound on this statement with supporting evidence, but also give a retort into why women are turning against this consensus.
Television serves as an influencer to shape the audience's idea about the abilities of both men and woman. More importantly, TV also imposes on society that women are less capable compared to their male counterparts of being a success in the workplace, or in other quantitative fields. Even looking at TV roles for women in the past decade, with the exception of few shows now that center around the woman character as more than just a love interest. They are still no female characters that are engineers, scientists, mathematician, or other roles that are largely seen as majority male. What is more depressing is that many of the TV shows, and other media that run advertisements that show stereotypical roles for women subliminally plant seeds of discouraging messages into the audience, as they unwittingly and unknowingly advocate and accept them. Take for instance the minute long ad for Pantene Shampoo, in which shows the man and the woman doing the same things in a professional setting, such as work late, give a speech, and run a meeting. They are labeled, however, to show when a woman is doing these things she is bossy while the man doing these things is a boss. "The tagline, "Don't let labels hold you back," flashes onscreen in the final moments, while a model does the typical shampoo commercial hair toss." (Suddath, 2013) It conveyed the message that women are seen in these non-stereotypical roles as disliked, or backlash because this is not seen as the norm by society. More importantly as Suddath article reads, women seen in these roles, "violates our expectations about how women are supposed to behave." (Suddath, 2013) How women are expected to behave has been ingrained in people's mind since the dawn of time. With the introduction of media, whether on newsprint or on TV, the media has had a strong effect on how women are perceived to be.
Looking at the how technology has not only advanced the way in which do things, it has also made it easier to spread the outdated roles of how females and males are supposed to behave. Before the surge of television, children was used to playing outside, building forts, playing sports, riding bikes, and other great activities. Technology has made it difficult for children of today to experience the same undertakings that their parents and previous generations were able to do. Now technology has become an integral part of a young child and adult's life. "Sedentary bodies bombarded with chaotic sensory stimulation are resulting in delays in attaining child developmental milestones, with subsequent negative impact on basic foundation skills for achieving literacy." (Rowan, 2013) While also contributing to the overreaching stereotypes of gender roles. Technology apps such as Facebook, Twitter, and others have had an explosive impact on the younger generation. Technology weighs heavily on the cognitive, emotional, and social development of children. Children are exposed daily to non-G-rated images and media, in which are shrouded with sexualized images, Photoshop, and unrealistic expectations of how females and males should behave. The teen years are a critical period in which is opened to experimentation and identity exploration. With the advent of technology that continuously sends images through different medias, it dramatically places a digital imprint on the growing minds of children.
Although this is troublesome, there are instances now in which men and especially women are using these same medias to speak on this phenomenon. Not only are women-focused companies creating and running ads the shows the bias in gender roles, more movies, and tv shows are showing women in non-stereotypical roles. Movies in which there is the female heroine, CEOs, lawyers, doctors, nurses, police officers, firefighters, professors, and other executive roles paints a more secular picture of women that are attainable. Movies such as Miss Representation, that shows women breaking the stereotypes, The Mask You Live In, showing how stereotypes on boys impact them, and even viral videos depicting women going against the notion of being the "perfect woman." Women and men are speaking out on the impractical expectations placed on them by society widely propagated by the media, and showing the younger generation that these stereotypes are long outdated.
In conclusion, the media has played a fundamental role in navigating the way in which the gender roles of men and women are represented. Not only did this begin ages ago, but continues to play out even as technologies advance. With the spread of technology, the influence of characters in movies, TVs, and other medias have a significant impact on how women and men are seen, as well as how children's minds are shaped. Now, however, many are breaking the mold on how they are supposed to behave with the power of technology in reshaping gender roles and the audience's perception.
References
Clinton, Chelsea, Steyer, James P. (2012). Is The Internet Hurting Children? CNN. Retrieved from http://www.cnn.com/2012/05/21/opinion/clinton-steyer-internet-kids/
Gilkey, Melissa. (2014). 4 Ladies Get the "Cover Model" Makeover of Their Dreams…And Then Hate the Results. UpWorthy. Retrieved from http://www.upworthy.com/4-ladies-get-the-cover-model-makeover-of-their-dreams-and-then-hate-the-results-11113?c=reccon1
Miss Representation. (2015). The Representation Project. Retrieved from http://therepresentationproject.org/films/miss-representation/
Rowan, Cris. (2013). The Impact of Technology on the Developing Child. Huffington Post. Retrieved from http://www.huffingtonpost.com/cris-rowan/technology-children-negative-impact_b_3343245.html
Suddath, Claire. (2013). Pantene's Anti-Sexism Shampoo Commercial Comes to the U.S. Bloomberg. Retrieved from http://www.bloomberg.com/bw/articles/2013-12-19/pantenes-anti-sexism-shampoo-commercial-comes-to-america
The Mask You Live In. (2015). The Representation Project. Retrieved from http://therepresentationproject.org/films/the-mask-you-live-in/
Time is precious
don't waste it!
Get instant essay
writing help!
Plagiarism-free
guarantee
Privacy
guarantee
Secure
checkout
Money back
guarantee
Get a Free E-Book ($50 in value)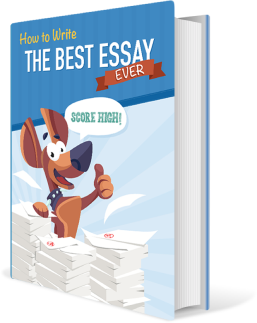 How To Write The Best Essay Ever!