Technology and Children, Essay Example
Pages: 4
Words: 1005
Essay
This Essay was written by one of our professional writers.

You are free to use it as an inspiration or a source for your own work.
While the advances of technology have continuously changed the way in which people communicate, interact, conduct business, and virtually do anything, it has many negative as well as positive impacts. Not even more than a decade ago, children and previous generations spent most of their time while out of school, in the playgrounds, or outside playing the streets. Children were not glued to the television, but actively enriching their imaginative juices of playing pretend and building forts to protect their kingdoms. Now however, with technology it seems to impair the physical nature of experiencing play, but relying on the mind to put them on virtual plane to play. Technology whether, positive or negative is creating a lasting impact on the minds of children. For the purpose of writing this paper, it will cover the potential impacts of technology on children, and how the internet can potentially do more harm than good for children.
Technology advances have provided billions of people around the world the ability to stay in touch with others within a moment's glance. Not only has this advanced the way in which adults have managed their lives, it is no secret that children have picked up on these routine habits as well. Teens now are more technically advance than the previous generation, and are able to communication through texts, chat apps, emails, and other social apps, rather than communicate face to face. These changes in technology have not only advanced standard communication used just a decade ago. With the increase of interaction on the internet, it has had profound influence on how the minds of individuals are being shaped. Children of this interaction is widely different than it was a decade ago, it has a caused a disintegration of the values that have longed been a staple in the family. Now with advanced technology that is rapidly changing entertainment has transcended from just the television to now on mobile devices such as IPads, IPhones, tablets, and other devices in which children are able to connect wirelessly to the internet. According to an article by the Huffington Post, "A 2010 Kaiser Foundation study showed that elementary aged children use on average 7.5 hours per day of entertainment technology, 75 percent of these children have TVs in their bedrooms, and 50 percent of North American homes have the TV on all day." (Rowan, 2013) A majority of children's lives are dependent on technology to power their daily activities. This has had a negative impact on the limitations to their imaginations and their creativity. More pressingly, it also puts limits on their motor and optimal sensory development. This is also supported by the CNN report, "the impact of heavy media and technology use on kids' social, emotional and cognitive development is only beginning to be studied, and the emergent results are serious." (Clinton, Steyer, 2012) Effectively technology and the internet is changing the way in which the brain works.
The younger generation has become immersed in technology, and it is starting to make parents, as well as social scientists wonder is the overexposure a negative thing. It can be argued that technology for the younger generation is inspiring innovation, creativity, and skills that are useful in the workforce. However, on the negative side, technology has the ability to socially stunt the growth of children, riddle them with health problems, and most of all create cognitive problems in which they will not be able to interact face to face with other individuals. Technology comes with great risks as well as great advantages. The advantages includes improving education in the classrooms, and empowering disadvantage students to have a leveled playing field. The promise of technology to change the way in which children learn and communicate is empowering. "If managed well, technology can improve our schools and education, deepen social connectedness, expand civic engagement and even help advance our democracy. Yet, with all these positive attributes that technology and the internet can serve the betterment of society for the young generation, there are greater cons that must be looked at.
These cons includes the high level of risks in which impact privacy, identity, and development. According to research, "Too much hypertext and multimedia content has been linked in some kids to limited attention span, lower comprehension, poor focus, greater risk for depression and diminished long-term memory." (Clinton, Steyer, 2012) Children are inundated every day with technology, as the amount of social platforms continues to increase, these cons will ultimately create greater risks for children that affect the rest of their lives. Children are constantly forgoing their freedom by posting selfies 24 hours a day, telling the public their location and their whereabouts around the clock. Meeting offline with individuals, while communicating online with strangers. These risks create an unhealthy childhood in which they developmental stunted, as well as place themselves in unsafe environments.
What needs to be done to not only let the positive factors of technology and internet shine, but also to talk on minimizing the negative factors in which can hinder the growth and creativity of children. "It's important to come together as parents, teachers and therapists to help society "wake up" and see the devastating effects technology is having not only on our child's physical, psychological and behavioral health, but also on their ability to learn and sustain personal and family relationships." (Rowan, 2013) Technology and the way it advances the internet is a paramount factor in which progresses not only individuals but also globalization. With these advancements it is no wonder that there are millions of advocates of why children and technology is a good thing. The problems are far greater without any proper protocol or control on what children are able to see, do, are be a part of. The internet has wide possibilities that can improve the global community, but without control and structure, these tools can bad.
References
Clinton, Chelsea, Steyer, James P. (2012). Is The Internet Hurting Children? CNN. Retrieved from http://www.cnn.com/2012/05/21/opinion/clinton-steyer-internet-kids/
Rowan, Cris. (2013). The Impact of Technology on the Developing Child. Huffington Post. Retrieved from http://www.huffingtonpost.com/cris-rowan/technology-children-negative-impact_b_3343245.html
Time is precious
don't waste it!
Get instant essay
writing help!
Plagiarism-free
guarantee
Privacy
guarantee
Secure
checkout
Money back
guarantee
Get a Free E-Book ($50 in value)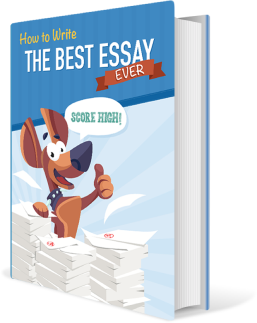 How To Write The Best Essay Ever!