Islam and Hinduism, Research Paper Example
This Research Paper was written by one of our professional writers.

You are free to use it as an inspiration or a source for your own work.
Human beings always believe that there is an existence of a supreme being that they ought to be subordinate to, and by worshiping supreme beings, they feel a sense of satisfaction . However, over time, human beings have developed different religions and beliefs, which has led to many gods' existence (Fisher, 2017). The question that now arises is which God ought to be worshiped and the absolute supreme God. In my analysis, I will illustrate two religions: Islam and Hinduism, and bring more facts and beliefs into context to weigh in and find out more about them (Fisher, 2017).
Islam and Hinduism are two different religions with totally different beliefs altogether; for instance, the Hindus believe in a supreme god called Brahman while Islam worships Allah as their supreme God. The Hindus are believed to have many gods, but that is not the case as they believe in only one God, but their God has many names depending on where you come from (Fisher, 2017). Islam has only one God, Allah, and they also believe in Muhammad as their major prophet.
In context, Islam and Hinduism share some common beliefs. They both believe in the existence of a supreme God who is not seen but is there somewhere in the heavens, and he can monitor human beings (Fisher, 2017). They both also believe that their God deserves worship and that he will judge one day every deed that human beings have done on earth, whether good or bad. They also believe that their God can protect and sustain their lives here on earth.
Deeper in both beliefs, I realized that they believe that their God is alive and has infinite personalities meaning he can live forever (Fisher, 2017). Moreover, their gods can maintain their supreme nature of the separation from man. However, the Hindu god allows Hindus to worship other gods and even choose their way of worshiping, bringing out the sense that their God's virtue has no much magnitude as that of Islam.
In Hinduism, they believe in salvation according to their Vedic religion. They believe that their God judges sin and that they should live holy lives. They also offer sacrifices, prayers, and magic actions to appease their gods and make them willing to forgive them of their sins (Mazumdar, 2019). The Hindus also believe in temples as sacred places for worship where the atonement of sin occurs, and after one receives it, they become of high status and respectable in society.
Islam, on the other hand, believes that there is salvation and there is sin also. They believe that man, when born they are clean and without sin. As time goes by and the child matures, sin arises. This sin, however, is not viewed from an external perspective; they believe that the sins are found on human souls, and only Allah can see them (Mazumdar, 2019). They also believe that by praying, they can be forgiven of their sins. Moreover, Islam has a much broader context on the salvation issue as they strongly believe that their God has set a day when he will judge sin and punish the wrongdoers (Mazumdar, 2019). In that case, they ought to emulate godly lives in their daily undertakings.
Hinduism religion brings out a very interesting perspective claiming that they don't believe in life after death, but rather their life is renewed immediately after death, but this time around on a new person. Thus when a Hindu person dies, they are reborn as a child on a new body (Mazumdar, 2019). They further support this by saying that after death, a person goes through "karma" where their life is determined, and their destiny also depends on the life the person lived on the earth, whether good or bad. After their life is determined, their reborn is also determined, and a person may even be reborn as an animal. The magnitude of their religion also weighs because their God has a plan for them in life after death.
Islam, on the other hand, unlike the Hindus, believes that there is life after death. They believe in the existence of paradise, a place where Allah has placed for them. They also believe that their God has made its appearance hidden and sacred but has promised that a paradise is a place where anyone cannot imagine (Avci, 2019). That place is somewhere where any Islam longs to be after death. On the contrary, Islam brings out the fact that there is hellfire, a place destined for the wrongdoers and sinners, and that after death, Allah judges the hearts of men, and depending on the outcome, he also destines your life after death. They also believe that after death, the ones in paradise can meet with each other and create intimate friendships, make gatherings and even enjoy life together (Avci, 2019). Thus we now understand that in every heart of Islam, there is a longing that one day they will be in paradise and, if not so, in hellfire depending on their outcome on that day.
When it comes to prayers, both religions strongly believe in them. They believe in prayer as a way of communicating with God. They also believe that through prayers, they can be renewed and also receive blessings. Also, their God is capable of answering them in case of any need that arises. However, there are differences in their prayers and how they offer them.
In Islam, they pray up to five times a day, which is a must, and they do so at a specific time. An Islam is supposed to pray alone or sometimes as a group at a specific time prescribed (Avci, 2019). Each time has its prayer and a way of presenting it. On Fridays, they all meet at the mosque to bring joint prayers as a group, a significant way of worshiping their God.
In Hinduism, the story is different as they can pray even once a day. Their prayers can be offered at home or in the temple. They also show reverence to their God and accompany their prayers with worship and offerings to their God as a sign of appeasing them.
Both religions also believe in martyrdom, and they believe that any person that dies out of defending their religion receives a treasure from their God as a sign of appreciation (Abdullah, 2020). They believe that God sees and rewards awesomely any person that dies for the sake of defending their religion. However, there is a limitation in Islam that if a person dies committing a crime is not eligible to receive that gift.
In conclusion, I have realized that these religions share some standard features I place and that there is a probability that this Supreme Being is one. The only problem is the way they view Him. Moreover, as a Christian, I do not agree with any of their doctrines because religion is very sacred, and it requires one to only trust in one religion and one true God (Abdullah, 2020). Despite some similarities of these religions with Christianity, there is no way one can serve both, and one only has to be subject to one God.
References
Fisher, E. (2017). Hindu pluralism: religion and the public sphere in early modern South India (p. 300). University of California Press.
Mazumdar, S. (2019). Moving away from a secular vision? Women, nation, and the cultural construction of Hindu India (pp. 243-273). Routledge.
Avci, E. (2019). A comparative analysis on the perspective of Sunni theology and Hindu tradition regarding euthanasia: the impact of belief in resurrection and reincarnation. Journal of religion and health, 58(5), 1770-1791.
Abdullah, M. S., & Keshminder, J. S. (2020). Religion and pro-environmental behaviour: a comparative analysis towards environmental protection. International Journal of Environment and Sustainable Development, 19(2), 174-194.
Stuck with your Research Paper?
Get in touch with one of our experts for instant help!
Messenger
Live chat
Time is precious
don't waste it!
Get instant essay
writing help!
Plagiarism-free
guarantee
Privacy
guarantee
Secure
checkout
Money back
guarantee
Get a Free E-Book ($50 in value)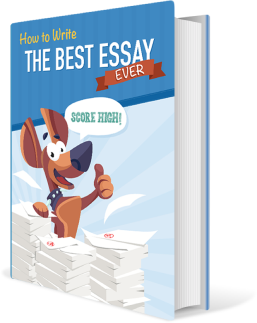 How To Write The Best Essay Ever!