Organic Foods vs. Conventional Foods, Outline Example
This Outline was written by one of our professional writers.

You are free to use it as an inspiration or a source for your own work.
Introduction
Attention Getter
"Cheap is expensive" is a phrase that we have all heard, and we understand what it means. On a walk into supermarket shelves in the grocery section, we may see the same vegetables but have different prices. While organic foods may be pricey, conventional foods are cheap, making them a better alternative for most Americans.  But I repeat to you cheap is expensive as the demerits linked to conventional foods are enormous and it is better you stick to organic foods from now!
Tie to the audience
It is undeniable that most of us have consumed conventional foods knowingly, thus putting our lives in danger.
Credibility statement
Research studies have confirmed that long-term exposure to the chemicals used in conventional foods leads to adverse outcomes among consumers (Gonzalez et al., 2019).
Preview
In this speech, I seek to change your perspective on organic food by explaining three distinct points. What organic food is, why organic food is more nutritious than conventional food and why organic food is a safer option compared to conventional foods.
Transition: Without further delay, let me introduce to what is organic foods
Body
Main Point 1: We all understand how conventional foods ranging from vegetables, fruits, and animals are reared. The problem we have is that there are many harmful substances used in coming up with conventional food. But are we even aware of what organic food is?
Supporting evidence 1: Organic food comes from crops and animals where man-made fertilizers and pesticides are not used.
Supporting evidence 2: Organic food differs significantly from conventional foods in that instead of using fertilizers and pesticides, methods such as crop rotation, hand weeding, and mulches are used. Similarly, instead of injecting hormones into animals, they are left to roam freely (Gonzalez et al., 2019).
Transition: Next, it is crucial for you to understand why organic foods are more nutritious.
Main Point 2: We all know petrol and diesel are crucial for the performance of our cars. However, when we are let to make a choice for higher performance, most of us will select diesel. This is the same argument with conventional and organic foods.
Supporting evidence 1: Organic food contains vitamins C, D, and E as well as other essential minerals. These are crucially in improving the nutrition among its consumers, and these vitamins conspicuously lack in conventional foods.
Supporting evidence 2: Organic foods do not contain any preservatives, contaminants, artificial sweeteners, or Monosodium Glutamate (MSG's). Eating organic foods thus lowers incidences of cancer, learning disorders, cardiovascular diseases, and obesity (Popa et al., 2019).
Transition: Are you still doubting that choosing organic food is a safer option?
Main point 3: Conventional food growing processes such as the use of pesticides pollute the environment, which in turn affect our health.
Supporting evidence 1: Organic foods do not release any harmful emissions to their surrounding hence supporting a safer environment.
Supporting evidence 2: There are over 400 routine chemicals used in the production of vegetables and animal rearing that are not used in organic farming.
Transition: It is my hope that you are now aware of what organic foods are, why organic foods are more nutritious and why organic foods are a safer option than conventional food.
Conclusion
References
González, N., Marquès, M., Nadal, M., & Domingo, J. L. (2019). Occurrence of environmental pollutants in foodstuffs: A review of organic vs. conventional food. Food and Chemical Toxicology, 125, 370-375.
Popa, M. E., Mitelut, A. C., Popa, E. E., Stan, A., & Popa, V. I. (2019). Organic foods contribution to nutritional quality and value. Trends in Food Science & Technology, 84, 15-18.
Time is precious
don't waste it!
Get instant essay
writing help!
Plagiarism-free
guarantee
Privacy
guarantee
Secure
checkout
Money back
guarantee
Get a Free E-Book ($50 in value)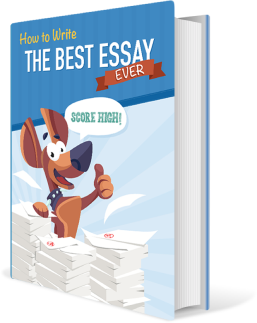 How To Write The Best Essay Ever!