Islamic Markets, Essay Example
Pages: 6
Words: 1627
Essay
This Essay was written by one of our professional writers.

You are free to use it as an inspiration or a source for your own work.
Introduction
Markets are not fixed. A lot of people migrate from their home country to another location in order to gain a better life in terms of their education, safety, and career. All of these people have different cultures and religions that allows for the creation of huge markets and opportunities for companies or investors to exploit. Many Muslims have a difficult time finding Halal food in the world market. Halal refers to foods that god has not prohibited in the Quran. God prohibits pig's flesh, carrion (dead carcasses), blood, and sacrificed animals as a part of these requirements. There is a part of the Quran that explains that, "You who believe, do not forbid the good things God has made lawful to you." In Ireland, most Muslims tend to eat Halal food and looking for markets that have Halal food or products. Nowadays, there are many Muslims who migrate to Ireland for many reasons, including safety, education, getting a good job, and for investment purposes. As a result, the number of Muslims is growing significantly in this area, which is contributed to an increase in demand for Halal food, such as meat, chicken and other products. Lack of Halal food in Irish markets such as restaurants or super markets makes Muslims to avoid buying meat or chicken. The percentage of Muslims in Ireland is growing and the demand of Halal market is increasing at the same time.
The slow growth of Halal market products in Ireland despite the growing number of Muslims in this community is the basic research problem being examined. This research will serve several purposes in the Irish community. First of all, serving Ireland's growing Muslim community is a necessity. Second, increasing the market share of Irish investors in the food sector in addition new entrants who want to invest in that area will help increase the economy of the region. Furthermore, the study will focus on Islamic brands, and ethics will be involved in the research to show how these aspects help attract the Muslims consumer. It is quite understandable that investors should be willing to accept these coming changes and to use diversification strategies by allowing companies to enter the market by encouraging the production and distribution of Halal food.
Islamic Markets and Products
There are several differences among the Islamic markets and non-Islamic in addition to the products used in these communities. First, an Islamic market usually focuses on Muslim customers and covers their needs by introducing Halal food. Muslims consumers are people who are a followers of Islam. This definition of Islamic markets includes Muslim countries as well as Muslim societies in non-Muslim countries. Non-Islamic markets focus on people who follow different religions (Alserhan, 2011). Islamic products are totally different when it comes to some food such as meat and chicken. If companies want to sell Halal products, they must follow a specific set of instructions. For instance, the Quran mentions "Forbidden to you (for food) are: dead meat, blood, the flesh of swine, and that on which hath been invoked" (Quran, n.d.). Sweets that consists of pork gelatin, sweets containing wine, and oils that are cooked with pork are not allowed in Islam and this is also mentioned in the Quran, "O ye who believe! Eat of the good things wherewith we have provided you and render thanks to god if it is (indeed) he whom ye worship" (Quran, n.d.). As previously mentioned, the Islamic market and Islamic products are different from other products.
Many non-Islamic corporations produce Halal products that are specially destined for Islamic markets. For instance, there are specific ways that are acceptable for Muslim to eat Nestlé's products, but preparation must be Halal. Thus, no pork could be used and the killing of the animal must be done following certain instructions as well. Thus, as long as Nestlé's is following Halal and Muslim practices, the distribution of their food to Muslims is allowed. Furthermore, Subway restaurants in Ireland have started applying Islamic marketing by selling Halal food such as meat and chicken. The Islamic brand is used in order to attract Muslim customers. The question that companies should ask themselves is, why other companies have applied this marketing and if it would be helpful for them to do so as well.
The "Principles of Islamic Marketing" was written by Baker Ahmad Alserhan from United Arab Emirates University to concentrate on the Islamic legal system. Subordination to god's means requires that all Muslims worship this law. For example, socializing, buying, drinking, selling, manufacturing, promoting, educating, and other activities must be done according to god's rules (Alserhan, 2011). Islamic law offers general instructions about what is allowed in the Islam and what is not.  For example, the Quran mentions that dead meat, the flesh of swine, and blood are not allowed in Islam. In addition, there is a different way of slaughtering animals according to Islamic law and Muslims have to follow these instructions. Corporations that aim to become involved with business in the Muslim community need to know and understand these fundamental beliefs and behaviors (Alserhan, 2011). Alserhan's book shows the instructions that Muslim's have to follow, what is forbidden, and what is allowed. Thus, food companies should focus on understanding Islamic law in terms of the market and product development, and the importance of giving attention on Muslims. It is also important to consider that involvement in marketing products to Muslim's could contribute to a significant increase in profits.
Marketing Halal
"Lifestyle Halal in European Marketing" written by Dr. Ahmed Ameur Amour focus on the status of the Islamic world in Europe, demonstrating that there is an increase in Halal markets that are adopting and following the Halal way of eating and drinking. This way of life has opened the door for education and research to allow companies to alter their thinking with regards to marketing to the Islamic community. The author proves that many companies have succeeded by applying Islamic marketing and taking advantage of the growing the percentage of Muslims in European countries, such as Germany and Belgium. In addition, Halal markets are profitable and flourishing market (Ameur, 2011). The author focuses on the success of the application of Islamic marketing while, imposing some important questions. First, it is important to consider the factors that contribute to the success of projects that applied Islamic marketing. Next, do the number of Muslims in this area contribute to this success? Do Islamic brands play a role in attracting Muslims consumers in European countries? Islamic branding is complicated, but essentially, there are three level of Islamic branding, typically focusing on the food and finance sectors. Following the Kuala Lumpur discussions, Islamic branding will be "the next big thing" (Young, 2008).
Research Question and Objectives
The main question of the research is, "What is the size of the market for halal meat/food in Ireland and how commercially viable would investment in this industry be for manufactures/restaurants?" The following questions will also be explored in order to resolve this main question:
Does the number of Muslims impact the availability of Halal market food?

Are there differences between the non-Islamic markets and Islamic markets?

Are there differences between the non-Islamic products and Islamic products?

Do Muslims prefer to deal with the Islamic market compared to the non-Islamic market?

Do Islamic brands play a significant role to attract Muslims in non-Muslims countries?

Do corporations have to give attention to Islamic marketing?

To what extent does the behavior of Muslims differ when buying products?
The following research objective will be achieved by conducting this research:
To identify the size of market for halal meat/food in Ireland.

To realize the importance of Islamic marketing in the modern setting.

To become familiar with the differences between Islamic markets and non-Islamic markets.

To become familiar with the differences between Islamic products and non-Islamic products

To identify the size of the Islamic market in Ireland.

To identify the need for the Islamic market in European countries.

To encourage investors to focus on Islamic markets.

To realize to what extent customers influenced by the Islamic brand.
Research Methodology
According to Industrial Research Institute (2010), Research Methodology is a method to discover the outcome of the problem that has chosen on a specific matter or problem that is also pointed as research issue. In this study, the researcher will use a quantitative method of gathering data. A questionnaire will be selected for this purpose because it will allow for the collection of data and information through the distribution of the questionnaire to a random sample of Muslims in Ireland such as mosques, religious seminars, and colleges. The purpose of the data collection in this method in order to get the largest number of Muslims' opinion about halal food in Ireland and find out the extent of their needs for Halal food and difficulties that they face in order to get Halal food. It is hypothesized that the survey respondents will report changes of behavior, emotions, and feelings when people answer the questions because the issues being asked are related to religion. However, there is a concern that some participants will not want to engage in the survey because they are busy. Measures will be taken to ensure that all data is accompanied with a sufficient qualitative explanation.
Research Project Schedule
The researcher will spend one day of the week to gather data. This day will be Friday because most Muslims go to pray on this day. The study will be conducted over a period of three months, or until all needed data is collected.  
Time is precious
don't waste it!
Get instant essay
writing help!
Plagiarism-free
guarantee
Privacy
guarantee
Secure
checkout
Money back
guarantee
Get a Free E-Book ($50 in value)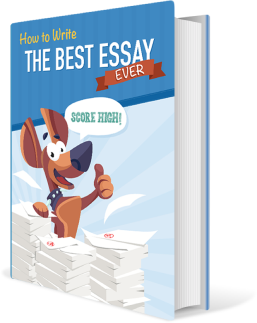 How To Write The Best Essay Ever!