Issues in Nursing, Essay Example
Pages: 4
Words: 986
Essay
This Essay was written by one of our professional writers.

You are free to use it as an inspiration or a source for your own work.
Being ready and prepared in a disaster is a very important aspect for survival, people's lives are at stake. The article that I read about disaster prepardness has really informed me of what measures are to be taken when disaster strikes or when the worst case scenario happens when a person is trapped out in a disaster like a hurricane, and can't contact anyone. Here's my critique.
First, the article does make it very well known that when disaster strikes there are steps that people have to take in order to stay alive or in this instant, public health officials like nurses have to stay alive so they can go on to aid others who have been devastated or in critical condition from the disaster. To me, I like that it covered this part because even though some articles are bent toward people helping people, but this article talks about it from a nursing and public health perspective.
Another aspect of this article that I liked was that it centered around disaster prepardness in the wake of another hurricane, getting people prepared before another disaster happens is vital to decreasing or completely eliminating casualties which the article briefly explains. Disaster prepardness has saved many a life, and has spared people many a loss of loved ones and pets1. Coincidentally, the article clearly discusses everything that people need to adhere to in order to be able to help a community at large understand the fundamentals of disaster prepardness when disaster strikes.
The article itself is a good source of information that people can use when they need to prepare for a disaster in their own city, it goes without saying that people should always be prepared for a disaster when it before or when it happens because saving lives is the most important aspect of disaster preparedness.
I noticed that community awareness showed up more than a couple of times throughout the whole article which lead me to believe that even though the article have centered on two towns or the next nearby town that was affected by the hurricane, the article is giving people who don't quite live in those towns a walkthrough about what to do and when to do it.  The article is for the intended audience of people who live in towns, cities, states or even countries where natural disasters happen; I feel like that the author of this article is looking out for everyone even though the article clearly centers on the two towns that were ravaged by the hurricane.
As previously mentioned, the article first centered on the goal of nursing students and it can be said that they are the guiding light in most disastrous situations that involve people's lives and injury. To me, it kind of seems like the article is all aimed toward educating the nursing students or students within the nursing program so they can spread that knowledge to people who can help other people get ready to act in accordance to a natural disaster. What I also liked was how the article specifically started out talking about the nursing students making them the focal point of the article, it spoke volumes to me because who else but a nursing student or nursing staff individuals can help people get prepared for a natural disaster or help with the evacuation should anything happen.
Incidentally, this article also gives people active tips and safety measures to follow when the time comes that they are caught in a natural disaster like if they are vacationing or even visiting relatives in another state; this guide is a helpful tool that makes sure that those people are not made victims of a natural disaster. Optimistically, this is perhaps the best article for disaster readiness there could ever be.
I'd like to also point out other things that I like about the article, it has an acting cycle which illustrates what they learned and how to ensure that they are doing it right. Now, I think its great that the guide has this because of the fact that when a natural disaster happens, people can breathe easier knowing that they are ready for anything and everything. In this kind of situation, people need to be reassured that they are on the right track in order to be ready for a natural disaster.
I also noticed that it has a review cycle that shows the actual progress of the preparation as well as the targets for people in the town that are likely to be taken away in a natural disaster, it also advises people to prepare an emergency food supply just in case people need it so they can outlast the disaster and not go hungry; the article also touches on people who have never been in that kind of situation before.
The article also makes it known that everything is completely optional, I like how the article doesn't make it mandatory for people to worry or even partake in disaster preparedness because they could live in town far away from where these disasters occur ergo not fully needing to use the information in the article. The article also does a really good job doing a call to action in the respect that people should make it their life's work to take disaster preparedness courses or a seminar on disaster preparedness to be ready in the event of a disaster. I totally agree with the call to action because it is all about survival skills that people can use when they need it, living in a town where there is no natural disasters does not mean that a person can't end up in a natural disaster if they are somewhere that has natural disaster prevalence.
Ultimately, this is a great guide to read when disaster preparedness is necessary and becomes the center of human survival.
References
Adams, L, Canclini, S. Disaster Readiness: A Community – University Partnership. The Online Journal of Issues in Nursing. 2008;13(3):4–4.
Time is precious
don't waste it!
Get instant essay
writing help!
Plagiarism-free
guarantee
Privacy
guarantee
Secure
checkout
Money back
guarantee
Get a Free E-Book ($50 in value)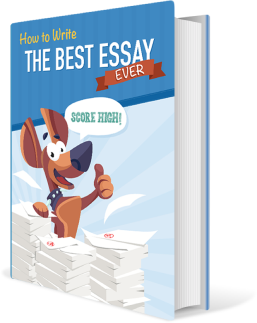 How To Write The Best Essay Ever!