IT Consultation, Research Paper Example
This Research Paper was written by one of our professional writers.

You are free to use it as an inspiration or a source for your own work.
The organization is a 'small medium enterprise' that sells widgets. The organization, having a single office and requires 10 workstations for day to day business operations. The network operational processes are conducted within the organization. The application software is "Microsoft Windows Vista" in all the workstations. The email utility is Novel 5.0 and there are no client upgrades.
This proposal highlights the network upgrade and computing equipment reliability, meeting the current technology trends and security factor of the organizations. The emphasis will also be given on the current network infrastructure and servers providing services to the organization business processes. Full consideration is given for not replacing the current servers, but to use them in a more efficient way as limited cost is also a crucial factor.
We can assume that issues related to the current network environment of the organization are scattered. The application software installed in the workstations and server are not standardized, which may result in hardware and application compatibility issues. There is no data access policy defined. Hardware of the workstations is not competitive to meet the current technologies efficiently.
The initial step is to standardize the application software and servers. The hardware also requires to be updated for enabling full efficiency of the network. Identified server will replace on purpose as the new system will support multiple features. Hardware upgrades of some servers are also required.
2.1 Hardware upgrade
The organization has 10 workstations in total, all providing administrative task of a different kind. Before purchasing the computing equipments, some factors need focus. The factors are, whether the new motherboard will support the next generation of components?(Morris 72-78) Legacy servers are not meeting the minimum hardware requirements. This is severely impacting the business processes and efficiency of the network. The application and file servers are handling request of 10 hosts on a Pentium 3 based machine resulting in exceptionally slow response time.
2.2 Servers upgrade
Let's assume we have in total 12 servers for supporting business processes and administrative tasks on 10 nodes. 12 servers are too many for supporting 10 nodes network with common requirements. System engineer at Cisco systems, Ian Kennedy says that the 'small medium enterprises' do not want to spent a vast amount on network costs, but they still require complicated network requirements to ensure the performance and reliability of the networks. SME maintains a robust network to stay competitive in spite of their size (Twenty 26-27). Keeping the complexity of the requirements of the organization, some of the servers need to be replaced.
3 Network upgrade
3.1 Hardware Upgrade
Upgrades and changes are highlighted in blue and green in Figure 1.1.
| | | | | | | | | | |
| --- | --- | --- | --- | --- | --- | --- | --- | --- | --- |
| ID | Manufacturer | Processor | Model/Board | Speed | HD # | Size (GB) | RAM (GB) | Name | Purpose |
| IVY-901 | Dell | Intel Core 2 Duo | PowerEdge R300 | 1.8 Ghz | 1 | 160 | 2 | IVY_IPC | Software Firewall |
| IVY-902 | Dell | Pentium3 | PowerEdge 350 | 700 | 2 | 40, 120 | 0.5 | IVY_WS | Public web host |
| IVY-903 | Dell | Pentium3 | PowerEdge 350 | 700 | 2 | 40, 512 | 0.5 | IVY_IS | Intranet host |
| IVY-904 | Dell | Pentium3 | PowerEdge 350 | 700 | 2 | 1000 ea. | 1 | IVY_SF1 | File server |
| IVY-907 | HP | Pentium3 | NetServer E800 | 733 | 2 | 1000 ea. | 1 | IVY_SF2 | File server |
| IVY-908 | HP | Pentium3 | NetServer E800 | 733 | 5 | 512 ea. | 1 | IVY_PS | Hosts pooled printers |
| IVY-909 | Dell | Intel Core 2 Duo | PowerEdge R300 | 1.8 Ghz | 3 | 512 ea. | 2 | IVY_EX | Microsoft Windows Server 2008 |
| IVY-910 | Compaq | Pentium3 | Proliant DL360 | 800 | 5 | 512 ea. | 1 | IVY_BU | Performs and holds Backups |
| IVY-911 | Dell | Intel Core 2 Duo | PowerEdge R300 | 1.8 Ghz | 1 | 160 | 2 | IVY_AS | Applications server |
| IVY-912 | IBM | Xeon | System x3650 | 6400 * 4 | 8 | 512 ea. | 8 | IVY_DB_1 | Hosts all Databases |
The software firewall is upgraded because more processing power is required, because it filters the 'real-time' unwanted traffic 'inbound' and 'outbound' from the network. The firewall system receives the inbound traffic and works on these parameters: IP source address, Protocol destination address, User datagram protocol, Transmission control protocol and Internet control message protocol (Ehimen and Oyakhilome 75-80). The hardware for the application server is also not recommended and need to be upgraded. The application server performs the processing of the business logic (data processing). It is a two tier client server course of action which is most common. In this case study, application server is processing the business logic and the user interface. The data is retrieved from the database ("Application Server." 1). The email server will also be upgraded for optimal performance in processing the electronic mails of the organization.
3.2 Proposing New Servers
The organization needs a centralized controlling administration. This is provided by joining the workstations with the domain controller. The two servers, Primary NDS and Secondary NDS are replaced by the Active Directory server. This server will control the access policies and administration centrally. Active directory will support the upcoming trends as it supports both back tracking and forward tracking capabilities. The DNS functionality is built-in in this new Server.
3.3 Upgrading Application and Email software
The systems running windows 2000 need to be replaced by Microsoft Windows Server 2008. The exchange server upgrades by the Microsoft Windows Server 2008.
4 Cost of the Proposed changes (Hardware)
Four systems are replaced to Dell Power Edge R300.
1 x Software Firewall
1 x File Server
1 x Microsoft Windows Server 2008
1 x Application Server
1 x Dell Power Edge R300 = $ 370 x 4 = $ 1480
Total Cost = $ 1600
4.1 Cost of the Proposed changes (Software)
1 x Microsoft Small Business Server with AD 2008
$ 3 per CAL x 250
1 x Microsoft Windows Server 2008
1 x Microsoft Small Business Server application = $ 180
Licensing Cost 3 x 250 = $ 750
1 x Microsoft Windows Server 2008 = $ 400
Total Cost=$ 1330
Hardware Cost = $ 1600
Software Cost = $ 1330
Grand total = $ 2930
5 Network Scalability
For enabling Internet of specific computers, a proxy server will serve this purpose. Network administration can install Microsoft Internet security and acceleration (ISA) server for defining group policies and add users in a group named as 'Internet access allowed'. ISA server binds the MAC address and IP address of a specific computer that needs Internet access. Furthermore, users can be added or deleted from this group as per requirements. A second example includes a creation of a Domain, as it will provide centralized administration with the inclusion of Microsoft Active directory. Network administrators can change user access levels on a single computer that is called a domain controller, and the changes will be applied to all the computers of the organization or for a group of users. However, if organization administration does not impose Internet restriction any specific group of users, internet connection sharing is also a cost effective option that can implemented without creating a domain or installation of a proxy server.
For future considerations, numbers of employees are expanding and most probably, number of computers will also be increased due to more enrollments. For addressing this challenge, 32 port switch installation is recommended in every room. Cisco 3750 series switch is capable of being stacked in which multiple switches are considered to be one logical switch and can be installed in every room so that the remaining 4 ports can be utilized by the newly installed computers. As we have selected class C sub netting scheme, we have total 252 hosts from which 10 are already assigned to the legacy systems. The remaining IP addresses are still left that can be configured on any new system, network device or printer. In case of a major expansion, IP version 4 can be shifted to different classification schemes. For instance, a range from 1.0.0.0 to 127.255.255.255 provides a total of sixteen million IP addresses that are more than enough for a organization. However, these the amount of available IP addresses varies in different classes such as Class A, Class B, Class C, Class, D and Class E.
6 Conclusion
By spending the amount which is below $ 4000, the systems of the organizations will become robust, effective, reliable and secure. The implementation of active directory will control the administrative issues centrally. The user access policies are implemented within the organization eliminating vulnerabilities to the organizations database. The new, improved Microsoft Windows Server 2008 will boost the performance of the email delivery and transmission, enabling the effectiveness of the organization which may impact the customer. The application server upgrade will result in a hassle free computing environment within the organization, keeping the stress level low of the employees resulting in better performance, which is beneficial for the organization.
Works Cited
"Application Server." Computer Desktop Encyclopedia (2010): 1. Print.
Ehimen, Okonigene Robert, and Ikhajamgbe Oyakhilome. "Development of a Software Based
Firewall System for Computer Network Traffic Control." Leonardo Electronic Journal of Practices & Technologies.15 (2009): 75-80. Print.
Morris, James. "Radical Hardware Upgrades. (Cover Story)." APC 27.11 (2007): 72-8. Print.
Twenty, Jessica. "Networking for Smaller Firms." Computer Weekly (2005): 26-7. Print.
Stuck with your Research Paper?
Get in touch with one of our experts for instant help!
Messenger
Live chat
Time is precious
don't waste it!
Get instant essay
writing help!
Plagiarism-free
guarantee
Privacy
guarantee
Secure
checkout
Money back
guarantee
Get a Free E-Book ($50 in value)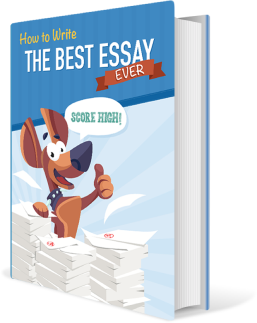 How To Write The Best Essay Ever!