Italian Immigration Overview, Research Paper Example
This Research Paper was written by one of our professional writers.

You are free to use it as an inspiration or a source for your own work.
Introduction
The earliest Italian immigrants to the USA started around 1876 and into the early 1920's During this time it is estimated that some 4.5 million Italians emigrated from Europe to America. America had been attractive to Italians from the early discovery by Christopher Columbus a sailor from Genoa. There had been numerous other early explorers responsible for earlier settlements in the USA. The initial push in the 1876 onwards was mainly attributed to working class Italians seeking a better life by improved job prospects and employment in the Americas. The USA had gained a reputation as a place where entrepreneurial hard working young men could earn a good living. (Pozzetta)
The early migrants mainly landed in New York and established communities nicknamed "Little Italies". Newark New Jersey became one of such centres but they rapidly started to emerge in Cities throughout the USA; it was estimated that 90% of arrivals settled primarily in just 11 states. In the early days the Italian working class were somewhat of a despised minority and were subject to widespread discrimination, intimidation and violence. The formation of the Italian communities provided some form of security against the persecutors. Other immigrants like the Irish faced similar problems.
Early Reactions
Most early Italian immigrants were extremely happy to have arrived in America. There was a sense of euphoria to be part of a new group with the same hopes and aspirations for a better life. They retained their sense of cultural identity and celebrated Italian holidays and other cultural events. They consolidated Catholicism in the USA along with the Irish immigrants. It was World War 1 in 1914 that placed many Italians in an ambiguous position, nevertheless many joined the US military and confirmed their nationalism to the USA. In the 1920's the US Government clamped down on the liquor trade creating prohibition. It was during this time that the media focused upon the gangster image of Italians and particularly those like Al Capone who exported the Mafia from Italy/Sicily to the USA.
Many of the new arrivals from Italy thought that they would only remain a short while. The objective to raise enough money in order to return home to support their families and wives. This was frowned upon by the US authorities as they wanted the new arrivals to assimilate and become US Citizens. It was estimated that some 50% returned to Italy and some shuttled back and forth but the immigration officials eventually made that policy difficult.
Many of the Irish immigrants did not like the Italians and this created conflicts within the gangs of New York. The Irish portrayed the Italians as non-literate in English and a threat to the new society. The Italians actually wanted to assimilate but because of the persecution were forced to create their own communities.
Newark (NJ) Earliest Italians
The main Italian arrivals to Newark arrived in 1882 and they created the first Catholic Italian Mission. By 1908 the official census showed 40,000 Italian immigrants residing in Newark. In addition, there were also Irish and German immigrants but the groups did not really trust one another and this created a tense community. Over time the communities learnt to assimilate and increased respect grew for the Italian community. This being essentially the shift from the different old cultural identities of Europe to becoming US Citizens and the recognition of being one people with a common destiny. (Spohn).
Most of the Italian Community in and around New Jersey were urban dwellers and they occupied both land and property in New Jersey. In 1868 it was estimated that over a thousand Italian families owned land in New Jersey. By 1920 it was estimated that some 400,000 immigrants from Italy had settled in or around the greater New York area. (GeoCities).
Most of the Italian workers in Agriculture moved to the state of California whereas many middle class professionals moved to the central USA. The workers mainly settled on the East and Southern coast of the USA. Overall it was a worthwhile proposition for the immigrants because they ultimately managed to succeed and contributed much to the cultural richness and diversity of the USA.
Moving from Italy
The wave of immigration to the USA was triggered by a series of disastrous events happening in Italy in the 1870.s onwards. This included a spread of malaria and cholera in Italy, a declining agricultural industry, the Volcanic eruptions of both Vesuvius and Etna in 1906 and the earthquake in Sicily in 1908. These series of calamities contributed towards both political unrest and unemployment in the region. This drove a large migration path to the USA where the Italian migrants largely entered the USA as wage earners. In 1899-1910 only 0.5% of the Italian migrants were listed as being professional people. Some 83.9% were classified as peasant or land worker class.
It was the classification of the new Italian migrants that lowered their stock in terms of the native Americans. Southern Italians were classified as equivalent to that of Black labour workers as opposed to that of White Europeans. It might be argued that this was racist but primarily it was more geared towards that of compartmentalization and stereotyping or branding people applicable to their perceived station and role in society. It was argued that Southern Italians did not behave in the same manner as other European immigrants like those from Britain, Germany, France, Netherlands etc. The Italians were considered to be a vengeful, treacherous and villainous bunch prone to acts of criminal behaviour. Such propaganda was seized upon by the media in order to exploit the image and this was consolidated in the 1920's with the Italian gangster image. (Bencivenni)
Newarks 'Little Italy'
By 1917 the 'Little Italy' in Newark (NJ) was the fifth largest Italian Community in the USA. This included 6th, 7th and 8th Avenues in Newark. It was a vibrant community that started to be built from the 1870's onwards. The initial wave came from Southern Italy and the province of Avellino in the Campania region of Italy. Many became construction workers on the railroad that was being built to connect Newarl with New Jersey City. Word spread back to Italy about the well paid jobs and by the 1920's over 28,000 had moved to the region and considered Newark as home.
The community started to create many small businesses and shops in order to serve the community. Typical of these was that of Frank Biondi's butcher shop and the abundance of corner café's and grocery stores that concentrated on 7th Avenue. Many family businesses were owned and operated in order to serve the local Italian community and this created a thriving commercial business in the City. On 8th Avenue there emerged many Italian bakeries and people from the surrounding regions would shop here because of the excellent quality of produce. In the 1920's the movement was towards many new Italian Restaurants and included many seafood resturants like Nanina's that is still in business today.
Dr. Angelo Beianchi was an Italian Doctor that was instrimental in establishing the local hospital; the first private Italian hospital of its kind with a maternity wing that assisted in the delivery of many babies in the community. The community created a municipal bath house where the mothers took their children to bathe. Over time many different societies were formed to cater for the different communities in the area. The community produced their own newspapers and later the Italian Tribune that has just celebrated its 80th Birthday. (Italian Tribune).
American / Italian Legacy
There is no doubt that the early Italian immigrants underwent great hardships in establishing themselves in the New World. Despite this, their sense of community, family and fellowship helped them to leave their footprint across most of the USA. In a little over 100 years they have established themselves as an important part of North American society and made a significant contribution to society. Overall it would be considered a success for those Italian immigrants as they forged a new identity as American Citizens in a new land whilst retaining the important aspects of their culture and heritage.
Most immigrants depart their homeland out of a sense of necessity either as refugees or seeking a better life because of poverty or other adverse conditions. It is not easy to start again in a new land but most immigrants are a special breed of people with courage, great fortitude and the strength to survive and prosper. Most suffer persecution and adversity in their quest to develop a new identity. It is the retention of culture and history that offers to the great diversity in America and the nation is enriched by the character and diversity of its people.
Works Cited
Bencivenni, Marcella. Italian Immigrant Radical Culture — The Idealism of the Sovversivi in the United States, 1890-1940. 2012. 12 6 2012 <http://www.marcellabencivenni.com/html/excerpts.html>.
GeoCities. Italian Immigration. 2012. 12 6 2012 <http://www.geocities.com/dmfamilyworks/italian_migration_page.htm>.
Italian Tribune. Little Italy of Newark's First Ward. 24 1 2011. 12 6 2012 <http://theitaliantribune.com/?p=1610>.
Pozzetta, George. Italian Americans. 2012. 12 6 2012 <http://www.everyculture.com/multi/Ha-La/Italian-Americans.html>.
Spohn, Jule. Newarks Earliest Italians. 1998. 12 6 2012 <http://newarkmemories.com/memories/911.php>.
Stuck with your Research Paper?
Get in touch with one of our experts for instant help!
Messenger
Live chat
Time is precious
don't waste it!
Get instant essay
writing help!
Plagiarism-free
guarantee
Privacy
guarantee
Secure
checkout
Money back
guarantee
Get a Free E-Book ($50 in value)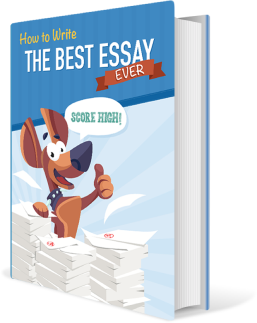 How To Write The Best Essay Ever!