It's About Time: Narrative and the Divided Self, Essay Example
Pages: 8
Words: 2229
Essay
This Essay was written by one of our professional writers.

You are free to use it as an inspiration or a source for your own work.
Introduction
My friends were asked by me about qualitative methods. This was before registering   for this course last semester. We both registered and did the quantitative methods course together in last semester. However, while she did the qualitative methods course many semesters previously, her memory failed in recalling exactly the subjects offered. All she remembered to tell me was that the class was time consuming and complex. She also   indicated that the reading and writing tasks will be intense and extensive. This transferred much fear which led me into thinking that completing psyc 109 would be difficult.
To facilitate my learning experience a decision was made to take the quantitative methods as well qualitative research courses together. From observation it would appear that qualitative research has changed immensely since the first class. In the first class, the understanding gained was that these two methods the opposites to each other. Quantitative method reflected a statistical approach towards interpreting findings and qualitative method projected a system of theoretical approaches explained in explorative language. Now it is clear to me that they are not opposites but can be considered as com0plemeting each other. Researchers use both within the same study as a mixed method in emphasizing certain research features. Importantly, the circumstances under which each method is used is different. Marecek's opinion in his article. He thinks qualitative methods and quantitative methods are two different things. They have different focuses but they are used as complementary (Marecek, pg.52).
Observation exposure
At the beginning of the class, we had to identify a location to conduct our observation project. The Academic Commons was selected for my field for observation because the location offers many challenging learning experinces. Students use the Academic Commons as a place to meeting each other, doing homework, or discuss their projects together. There is a high volume of people interaction with many ongoing activities and perfect for observational study. My favorite position for observation was a huge round table near a quite room. There was a footstep when people went to IT help desk. Therefore, the big round table stood on a higher level than most other desks. In that seat,   the entrance near the elevator could be viewed; the other tables that on the lower land and the printer. Another favorite observation site of mine in the Academic Commons was near the Jazzman's. However, my point of view was different to Shank's who talked about his article. Shank(2002) mentioned that a great place for observation should be relatively empty and quiet (Shank, 2002). For this reason the Academic Commons was chosen for my observation sites. Even though Academic Commons was not quite or empty it served as the ideal place for me. True, a quiet place may help some people to better focus on one subject matter rather than disturbed by occurrences presenting in the environment. However, more crowded sites help me to focus and learn more.
Generally, Academic Commons is relatively quiet and empty before 11 am. However, I am energized and become curious when the flow of people increase in this environment. There is more to observe. For example, on February 4th at 9:00a.m my observation began in the selected site. My plan for this observation was to observe how the environmental conditions effected people's behaviors.  During that time Academic Commons was not crowded and nothing much to observe except for pure silence and students studying one girl and boy were quietly interacting. The response of loud laughter from these two people stimulated the atmosphere. The boy was always looking at his laptop even when someone person walked by him. Whenever someone walked by the girl, she would raise her head even if the person was go in the opposite direction. However, the AC is relatively empty, it is hard for me to conclude which kind of external factors will disturb people or how the external factor effect. If the AC is crowded, the conclusion will be different.
Adjustment of Plan to busy moments for observation
Hence, reasons emerged for me to change my plan to a busier time. Monday nights were often crowded in Academic Commons, because many students enjoyed their weekends and needed to finish their work. Thus, there was noise than the other time. This situation is better for me to observe whether the environmental conditions affect people's behavior. One female was observed working alone observed a girl who was work alone concentrating on her work even if though two girls were laugher around her. Moreover, when someone passed by or made a loud noise, she still did not raise her head, but kept working.
After observing how the environmental conditions effected the student's concentration for the seventh time an observation whether work alone provided greater concentrated than working in a group was observed. For the tenth observation, the focus was turned towards   the difference between people working alone and others with partners. Their facial expression or body gestures were different. My conclusion was that Academic Commons in 6:00pm was be crowd people with group and people can still work alone. After evaluating my observation notes it was felt working with a group of partners was better and it avoided outside distractions too.  Although the group of people were not talking with each other at the beginning, all of them researched the topic or went through discussion materials. It is believed that people working in groups are more focused on work than when working alone. They have the same aim and want to finish the task with efficiency. However, working in a group is different from working with friends. When people sat together with friends it was easier to chat rather than working, especially, girls.
The first few observation experiences felt weird.  Eye contact was maintained during the observation process. Further, it was realized that a strategy had to be devise whereby my gazed was not pronounced that people would not become suspicious of me gazing at them.
Another difficulty for me during the earlier period of observation was to be objective. The tendency was to bring my own opinions into observing people. Boehner mentioned t "personal narrative approach to inquiry" in his article (Bochner, pg.433). At the beginning, Bochner thought that people should separate the personal feelings from their work. After his father's death, he understood that the personal narrative approach is so important in the process of exploring the topic. Guessing the purpose of another's behavior is always with me. The purposes for the behaviors of people requires intense study. If I did the same behaviors I used to explain it according to my own experience. However, I did not think it is good for my observation, because I cannot check whether my conjecture was true.
Assessing the observations
My fears centered upon my personal affected the outcome of the observation project. The observation notes that were recorded only described people's behaviors in the most objective manner they could be translated from my conjecture of the observation process. It was hard to distinguish whether the notes taken were objective or subjective, like Fish mentioned in his article. Fish claimed that for interpretive communities, there is both subjectivity and objectivity in interpretations or there is neither, but not just one or the other (Fish, 1980). It is difficult to eliminate my opinions from the observation process.
Completing my observation and gaining a better understanding motivates. The reading articles from every PLA discussion on Monday are beneficial. Although several observations have been completed there is still some confusion regarding recording of the the observation notes. After devising a strategy to look away from persons observing me directly during my observation, recording a complete and organized note became my biggest difficulty. The majority of students go to Academic Commons for studying or meeting.
Thus, some of them will keep the same behaviors for a long time (exceed my observation time which is 30mins). Moreover, if the actors are concentrated on their work, they may not be disrupted from environmental factors like noise or other discussion group, someone who burst out laughing or someone passing by. If they are not be disrupted, they will not stop working and the behaviors stay the same. When my difficulty was discussed before the PLA group, new understanding came to me for this situation. Someone who was not disrupted became an important opportunity for recording. It also was a kind of behavior.  Then my notes would become more and more comprehensive.
Moreover, the mistakes of group members could remind me to avoid the same mistakes. For instance, one of our PLA group member put his own opinions to the observation notes, but actually our felling should be put into the reflection part in stand of observation notes. It also was a problem for me because I always connect my own experience to observation project. I try to avoid make such kind of mistakes. According to the article of Baszanger – Dodier, Looking at my observation project through an ethnographic lens, the observation project will be aligned to Integrative Ethnography.  Integrative Ethnography requires the observer to bring his own emotions and feelings concerning events observed.
What the observer should do is not purely observing. This fits my observation project. This method aligns with my observation because it was not not just watching and recording. It entailed an empathic relationship with the people being observed. Therefore, a connection with the people was established along with an understanding of their behaviors. For instance, during the observation, inferences pertaining to how the sample being observing was feeling were made. They were made based on their facial expressions, hand gestures, and behaviors observed. The subjects observed were all students from the Clark University.
Gender differences observation
The article of Eckert and McConnell-Ginet, talks a lot about the differences between genders in the high school. After reading the article I changed the observation plan for last two visits to focus on how the gender difference between Academic Commons. Such observation questions like does female more prefer socializing and males does female like work alone or go to the Academic Commons with friends. It was found that female were preferred more socializing than males.  Males seemed more efficient than girls because most females sat with friends and were chatting rather than studying. For me going to the library with my friends made it difficult for us to work. We would talk and do everything besides studying. It was also is difficult to stop chatting then come back to study. Moreover, it was observed that females are more likely to study in the Academic Commons than males.
Conclusion
During the first class, we went though the syllabus and leant goals for foundational liberal education. The first LEEP learning goal, Knowledge of the Natural World and Human Cultures and Societies means acquiring the ability to employ different ways of knowing the world in its many dimensions.  Change my observation object for every visit in order to observe people from many dimensions. For instance, my observation position was changed from center of Academic Commons (near quite room) to the Jazzman's. A comparison among the behaviors of people who sat in different positions and how the gender could impact behaviors. The PLA discussion group provided a great opportunity to achieve the fifth LEEP Learning goals.
The fifth LEEP Learning goal is Capacities of Effective Practice. During the PLA discussion, we shared our own experience or opinions from each group members learning something new from the experience.  Combining with others' skills to complete my project reminded me to avoid the similar mistakes with other projects. The fourth learning goal is the ability to integrate knowledge and skills. This was not fully accomplished by me. Efforts were made to apply the knowledge that learnt to my project. For instance, after reading the materials during class, the writer's opinions that were utilized in my project, even though they did not coincide with my beliefs and could not be validated.
After taking this class reason showing why qualitative method is the fundamental course for psychology major was clarified. Therefore, in answering how method fits into the field and study of psychology is mainly due to its exploratory nature. Psychology requires data or outcomes based on specific situations. Qualitative methods facilitate this undertaking by being used to produce empirical support. Observation is a major instrument applied in qualitative research. It can be participant observation or one used in my case that of an outsider. Not only for the field of psychology, but qualitative also benefit other course.  Qualitative methods benefit and take away from the field of psychology in producing data which cannot be statistically interpreted as when quantitative methods are applied. Psychology is a behavioral science which cannot be interpreted from a statistical foundation only. Qualitative methods explore theories and apply them to data and subjects' behavior or understanding how the mind functions. Qualitative method takes away from the field of psychology because while it is useful, this method alone cannot explain human behavior in all its complexities. Data produced from this method is limited in explaining how the mind functions under certain conditions (Stangor, 2007).
References
Bochner,A.(1997). It's about time: Narrative and the divided self. Qualitative Inquiry, 3, 418-438.
Shank, G. D. (2002). Qualitative research: A personal skills approach. Upper Saddle River, NJ: Merrill Prentice Hall.
Stangor, C. (2007). Research Methods for the Behavioral Sciences(3rd ed). Boston, MA: Houghton Mifflin Company
Fish, S. (1980). Is there a text in this class? The authority of interpretive communities. Cambridge, MA: Harvard University Press.
Time is precious
don't waste it!
Get instant essay
writing help!
Plagiarism-free
guarantee
Privacy
guarantee
Secure
checkout
Money back
guarantee
Get a Free E-Book ($50 in value)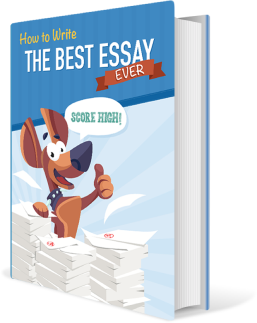 How To Write The Best Essay Ever!