Business Analysis of Loan Application Process, Case Study Example
This Case Study was written by one of our professional writers.

You are free to use it as an inspiration or a source for your own work.
The loan application process has several crucial stages. The initial criteria are where the loan application is reviewed to ensure the borrower meets the criteria; if it's a business, it is analyzed whether it has been operational at least for 2 years with a turnover of about 100,000 Euros. Financial information, where the bank requests the previous two years' account information, allows it to check the business's trend analysis. The early warning signs can be identified, like a fall in either profits or sales from one year to another. Moreover, the current loan obligations of the business are checked.  Thirdly, credit checks, the bank may check any incidences of default of payment of loans from different credit agencies (Williams, 2021).  Fourth, the risk band is associated with how risky it would be to loan out to the business. Security, the business considers whether the business is a partnership, corporation of incorporation. Lastly, identification checks to confirm shareholders prevent cases of fraud.
There are different fields required in a loan application. These include the borrower's first name, middle name, last name, generation, date of birth, the number of dependents, the present address, city, state, and mailing address. Moreover, the borrowers' no of years employed, the monthly net income, account number, account type, collateral, and the guarantors where there is the name for their first, middle, and last name, employment status, address, city, and state.
Several reports should be available to the branch manager.  These include the borrower's credit score, income, employment history, debt-to-income ratio, collateral value, and the liquid assets available.
This is a list of five KYC forms, a signed application form, including a photograph. Identity proof, where the borrower can either use his driving license or passport. Age proof consists of the use of either a birth certificate or the voter's ID card (Leyer, 2015). Address proof is shown by either passbook or voter ID card. Lastly, income proof is proved by either the bank statements or the salary slips for the last 6 months. The financial analysis document required is the credit report.
The three deviations related to the retail lending application include flood insurance, collateral, and loan applications.
References
Bewaji, T., Yang, Q. and Han, Y., 2015. Funding accessibility for minority entrepreneurs: An empirical analysis. Journal of Small Business and Enterprise Development. https://doi.org/10.1108/JSBED-08-2012-0099
Hagen, K., 2020. 7 Factors Lenders Look at When Considering Your Loan Application. [online] The Motley Fool. Available at: <https://www.fool.com/the-ascent/personal-loans/articles/7-factors-lenders-look-considering-your-loan-application/> [Accessed 15 July 2021].
Layer, M., Heckl, D. and Moormann, J., 2015. Process performance measurement. In Handbook on business process management 2 (pp. 227-241). Springer, Berlin, Heidelberg.10.1007/978-3-642-45103-4_9
Serrano-Cinca, C. and Gutiérrez-Nieto, B., 2016. The use of profit scoring as an alternative to credit scoring systems in peer-to-peer (P2P) lending. Decision Support Systems, 89, pp.113-122.https://doi.org/10.1016/j.dss.2016.06.014
Williams, M., 2021. What Banks Look for When Reviewing a Loan Application. [online] Wolterskluwer.com. Available at: <https://www.wolterskluwer.com/en/expert-insights/what-banks-look-for-when-reviewing-a-loan-application> [Accessed 15 July 2021].
Stuck with your Case Study?
Get in touch with one of our experts for instant help!
Messenger
Live chat
Time is precious
don't waste it!
Get instant essay
writing help!
Plagiarism-free
guarantee
Privacy
guarantee
Secure
checkout
Money back
guarantee
Get a Free E-Book ($50 in value)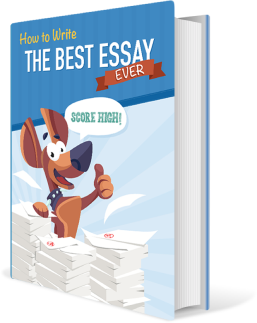 How To Write The Best Essay Ever!