Jim Crow Laws, Research Paper Example
This Research Paper was written by one of our professional writers.

You are free to use it as an inspiration or a source for your own work.
To say the least, life for African Americans during the 50s and 60s was very difficult; it was comprised of oppression and cruelty. According to several narratives, Jim Crow laws permanently affected the morale of the African Americans. Because these laws were so unjust and inhumane, African Americans felt that they had very little future. As a result, white business owners were free to treat blacks in any manner they chose. Although most narratives focused on the physical torture blacks endured and the mental and emotional affect unjust laws had upon the race. These narratives were meant to shed light on the awful horrors of segregation in the south and show people that blacks had feelings, were capable of thinking, and were not satisfied with being oppressed. Prior to these narratives, much of the white population felt that African Americans were content with segregation laws. Most people have been in a situation where they felt they should intervene, but chose not to. These situations are just as prevalent today as they were during the 1950s and 1960s in the midst of the Civil Rights Movement. However, today intervening may not be as dangerous as it was then. The struggles that people encountered during the 50s and 60s were trying to change a mindset of a culture of people. When people have been raised to believe in something, it directly affects their morals, beliefs, and way of life. Racism, segregation, and other forms of discrimination were a way of life in the South during the Civil Rights Movement. Any person, who opposed the laws, had to be willing to meet with stiff consequences. Some of those consequences may have even been loss of life. They were willing to be beaten, jailed, or even killed to attempt to gain the equal rights they knew they deserved. Blacks had been in bondage in one form or another (Slavery or Jim Crow laws) in the United States for hundreds of years by this time.
Tuscaloosa, Alabama was one of the segregated cities during the 50s and 60s. In 1994, Alberta Wilson was interviewed to discuss what it was like to live through segregation. She was born in 1916 in Tuscaloosa County, Alabama. She explains that her mother died when she was young and her grandmother raised her. Mrs. Wilson relays one story that she recalls about a woman telling her about being brought over from Africa on a slave ship. She talked about how sick or injured slavers were just tossed overboard. Wilson said, "So they'd just throw them off in the ocean or where they were. It was pretty bad, she said". The interviewer goes on to ask Wilson about race issues in Tuscaloosa when she was growing up. She tells them that in the country, often they were treated better by whites than in the city. She even recalls have some white friends that she and her siblings played with.  Wilson discusses what she called "Night Riders". She said that her family was considered well-to-do Negroes. The Night Riders would come and raid their smoke houses taking all the meat they wanted and throw away what they didn't want.  For example, "They called the Negroes well-to-do, because, see, it wasn't many of them that did have a lot of land and had stuff to keep from buying so much stuff (pg. 20). She talked about getting married and moving to Birmingham in the late 30s. She recollects how 4th Avenue was a prominent area where many blacks owned businesses. However, when segregation started, all blacks were forced out of business.  Wilson recalls an incident she experienced while riding on a segregated bus in Birmingham. Her nephew sat in the Whites only section of the bus. Although the incident didn't get bad, Wilson said, "I was afraid. I was afraid. Yeah, I really was afraid" (pg, 32).
Although miles away, North, Carolina was just as segregated. This interview was done in 1993.  Emery Rann starts very soon discussing the segregation he faced. He explains about an incident where he accidently drank from a white's only water fountain. Mr. Rann also talked about fair skinned blacks who were able to "pass" for white.  For example, "Parkey was a Presbyterian minister and he had two children who lived in Chicago and passed for white. He had one daughter who was white sometimes and black the other times" (pg. 17). He explained that many fair skinned blacks did this to make life easier for themselves.  Rann explained that other blacks had no problems or ill feelings towards blacks who were able to pass. They felt that if they could use their color to their advantage, they should.  Rann said, "If you can't get it one way, you get it another way. And at that time the opportunities for black people was awful" (pg. 18). Mr. Rann came from a remarkable family. His father was a college educator and he had been a medical doctor. Rann discusses how the school systems worked during segregation. He talks about the school his father worked for and how their uniforms and books were all hand-me-downs from the all white schools.  Finally, Mr. Rann discusses how he came into the field of medicine. After getting a degree science, he was teaching in Mississippi and encountered some racist who called him "Nigger". He then goes looking for work in other teaching fields. After being unsuccessful, he finally decides he will join the Army. He was rejected and told he had high blood pressure at the age of 20. After realizing that was not true, it sparked an interest in the medical field.
Both narratives paralleled each other.  Jim Crow laws were the same or about the same in all segregated states. Some states had laws that were tweaked just to fit that particular racist need, but similarities could be seen in the laws.
Works Cited
Interview with Alberta Taylor Wilson (btvct02028), interviewed by Paul Ortiz, Hueytown (Ala.), June 20, 1994, Behind the Veil: Documenting African-American Life in the Jim Crow South Digital Collection, John Hope Franklin Research Center, Duke University Libraries.
Interview with Emery Louvelle Rann (btvnc02045), interviewed by Rhonda Mawhood, Charlotte (N.C.), June 17, 1993, Behind the Veil: Documenting African-American Life in the Jim Crow South Digital Collection, John Hope Franklin Research Center, Duke University Libraries.
Stuck with your Research Paper?
Get in touch with one of our experts for instant help!
Messenger
Live chat
Time is precious
don't waste it!
Get instant essay
writing help!
Plagiarism-free
guarantee
Privacy
guarantee
Secure
checkout
Money back
guarantee
Get a Free E-Book ($50 in value)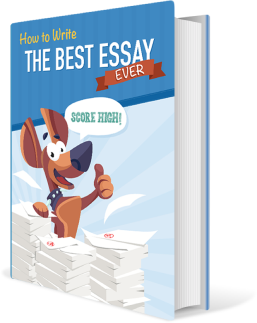 How To Write The Best Essay Ever!