Justice, Quiz Example
Pages: 8
Words: 2209
Quiz
This Quiz was written by one of our professional writers.

You are free to use it as an inspiration or a source for your own work.
(TCOs 8 & 9) Identify three differences between the juvenile justice system and the adult criminal justice system, and offer a likely theory to account for those differences. (Points : 10)
Three major differences between the juvenile justice system and the adult criminal justice system is that juveniles are prosecuted for committing delinquent acts rather than committing crimes, juveniles don't have the right to a public trial by jury, and once the court has decided that the juvenile is delinquent, they will suggest rehabilitation measures rather than punishment. These differences are necessary because juveniles cannot be held responsible for committing these crimes due to their age and if their parents were unable to teach them right from wrong, it is the duty of the justice system to ensure that they learn this difference before they reach adulthood. Because juveniles are still developing, they have an increased likelihood of altering their behavior, while adults are considered to have willfully and knowingly carried out their offenses and must be punished rather than rehabilitated.
(TCOs 4, 5, 6, and 10) Why do contemporary attitudes towards undocumented immigration illustrate moral panic? (Points : 10)
Contemporary attitudes towards undocumented immigration illustrates moral panic because people are exhibiting unnecessary reactions towards undocumented immigrants as a result of their deviance from and threats to the societal values held dear in this country. Throughout history, a large portion of the public has demonstrated that they are against undocumented immigration even though there is no rational reason to feel this way. As a consequence however, the press, lobbyists, politicians, and police have become involved which has altered public opinion to become more supportive of those who believe that something should be done about undocumented immigrants.
(TCOs 1 & 3) The various ways of correcting for past injustices can effectively be grouped under the concept of denial of due process of law. What does due process mean? What is an example of the denial of due process, mentioned in that chapter?(Points : 10)
Due process is defined as fair treatment through the normal judicial system and it is an entitlement of citizens. Examples that include the denial of due process include confirmatory bias or tunnel vision, charging without sufficient evidence, forcing plea agreements by using a death penalty threat, and knowingly allowing police officers to commit purjury while testifying.
(TCOs 4, 5, 6, 8, 9 and 10) Provide at least three of the specific factors mentioned in the text that leads to the creation of the maintenance of moral panic.(Points : 10)
According to the text, the specific factors that leads to the creation of the maintenance of moral panic include The press and broadcasting, pressure groups and claim seekers, politicians and government, police and law enforcement agencies, and public opinion. When these groups work together to create a moral panic, they usually gain a strong level of support that results in legislative action.
TCO 2, 4 and 5) Of all the groups of people discussed in the text and the course, one group has had a historical experience unique from those other groups. Who are these people and why do they have a unique claim? (Points : 10)
Of all of the groups discussed in this course, the Native Americans have had a historical experience unique from other groups. The title "Native Americans" includes the American Indians, Inuit Aleutian Islanders, and Native Hawaiians. When the Europeans traveled to North America, they slowing began taking over Native American land and wiping out their populations. At one point in American history, Native Americans were required to live on reservations; according to both the treaties between the United States and various Native American tribes and modern American law, Native Americans have certain privileges on the reservations that they would not have outside of these areas. For example, they have the ability to create their own police force and conduct trials independent of the United States while they are on their own territory and they are able to gamble and run casinos. Therefore, Native Americans are given privileges that differ from other groups due to their history in this country.
(TCOs 8 & 9) Because of the events of September 11, 2001, some American Muslims have experienced "guilt by association" between themselves and the attackers. Describe at least two ways in which American Muslims have experienced religious discrimination, especially in the context of criminal justice. (Points : 40)
After the September 11, 2001 attacks, many Americans shifted their focus from violence that occurred as a result of the conflicts in the Middle East to Muslim-American communities; many American citizens unjustly felt that American Arabs were responsible for these terrorist events and were somehow un-American. This, combined with President George Bush's vilification of other Middle Eastern countries gave American Muslims the sensation of "guilt by association", in which they felt partially responsible for the terrorist attacks despite their complete lack of association with these groups. Since then, American Muslims have experience religious discrimination, especially in the context of criminal justice.
One way that Muslim Americans have experienced religious discrimination is that many of them are assumed to be terrorists based on their physical appearances. As a consequence, the police forces in the United States are more likely to stop and frisk a person who is obviously Muslim in order to ensure they aren't carrying any terrorist weapons. This includes additional screening in airports, where many Muslim Americans are severely delayed because of the extra searches that are conducted on them. Although the police and TSA have the right to randomly search people, they have to do the best to ensure that these searches are random and not targeted on the basis of race.
A second way that Muslim Americans have experienced religious discrimination is abuse by the United States government. Many of these people believe that the USA Patriot Act encourages surveillance and detention to intimidate people rather than capture criminals. Muslim Americans report that government officials frequently visit their homes with threats of detention and deportation that are completely unwarranted.
There is no justification for this sort of treatment of American Muslims and we must make an effort to stop these discriminatory acts in our criminal justice system.
(TCOs 4, 5, 6, and 10) Part of the force that underlies moral panic involves the threat that a population, such as illegal immigrants, might pose. What are at least three types of threats that make up moral panic and explain how illegal immigrants currently seem like the population that poses such threats to contemporary American society. (Points : 40)
Broadly, moral panic is defined as "exaggerated social reactions to perceived deviance from threats and to societal values". A common example of people involved in the sensation of moral panic are those who believe that illegal immigration poses danger to our society. Three types of threats that make up moral panic include a threat that is depicted in an easily recognizable form by the media, a threat that results in a rapid build-up of public concern, and a threat that will cause a response from authorities or opinion-makers. In the case of illegal immigration, this has been shown to be the case.
Many Americans use the concept of illegal immigration to argue that we should close our borders, we are losing our jobs to immigrants, and we are losing out on necessary tax money. As a result, the media has become involved to reinforce these concepts to the rest of the country, although the consequences of illegal immigration that we believe to be true are not necessarily a reality. Once media gets more people concerned about the issue, the authorities respond by promising the people that they will make legislation to resolve this issue in order to gain their support. Once moral panic has reached this level, there is unfortunately little way to stop it. However, we should try to counter these kinds of movements by learning facts rather than accepting rumors as truth.
(TCOs 1 & 3) How can deconstructing and reconstructing difference improve the criminal justice process? Explain what those terms mean and then provide three examples of ways to engage in reconstruction, explaining what each involves. (Points : 40)
It is important for the criminal justice system to understand that difference is socially constructed. As a consequence we must deconstruct difference by breaking down and analyzing why we feel certain ways about certain groups of people, and then reconstruct these differences to achieve a greater understanding of who people are and what we can do to ensure that they're treated equally. To engage in reconstruction, we need to alter laws, reduce prejudice, and develop a more idea system of criminal justice training.
Firstly, to reconstruct difference, we must alter the law to include policy that promotes equality of all people. Although we have made some progress in this area, such as now allowing Asians to become citizens, we have a long way to go. Useful policies that will help this includes laws that prohibit stop and frisk on the basis of race and requires representative racial profiles in government jobs.
Secondly, we must reduce prejudice both in the criminal justice system and overall public. In order to decrease prejudice, we must stop placing such an emphasis on race. Even on the SAT, the College Board asks us to identify ourselves for "statistical purposes". If we stop being asked to identify who we are racially, which constantly reminds us that we are different, we will begin to feel less different and will therefore be less prejudiced towards one another.
Lastly, criminal justice professionals need to be trained to enforce the law without discrimination. It is known that many police officers target African American individuals or other minorities; however, according to the 2011 FBI crime statistics, it was actually white people who committed a majority of crimes. Therefore, these officers need to target all people who seem suspicious and patrol areas of different socioeconomic statuses in equal numbers.
The two general theories that explain Latino patterns of criminality include the concept of machismo, which defines masculinity in which physical aggression, virility, pride, strength, and courage are necessary traits of all Latino males. As a result of this concept, theorists believe that Latino's are more likely to commit crimes to uphold their honor and demonstrate their strength. The second theory focuses on poverty and discrimination against the Latino community; they are more likely to commit crimes due to their lack of wealth.
Although these two theories make sense at first, they fail to explain the causes for Latino criminality. Firstly, the Latino community is a diverse group of people from different cultures. The idea that they commit crime as a result of poverty falls through because different Latino groups earn different levels of income; while only 16% of Cubans fall below the poverty line, 36% of Puerto Ricans and 26% of Mexican Americans do. As a consequence, these different groups have different lifestyles, levels of education, and other important factors that may detract from crime; therefore, we cannot use poverty to explain the criminality of this group as a whole.
Secondly, although the concept of machismo is important to Latino societies, only a small subgroup of Latinos have interpreted this to mean that they should become involve in violence in order to resolve conflicts. It is again important to note that while this might be the case for some Latino groups, it is far from reality that all Latino groups use machismo as an excuse for violence and we cannot therefore use this theory to describe Latino patterns of criminality.
(TCOs 6, 7, and 8) What are four of the characteristics most commonly found among the growing population of women inmates? Explain how these characteristics reflect the social construction of the criminality of women, providing at least two examples to support this phenomenon. (Points : 40)
Four of the characteristics most commonly found among the growing population of women inmates are that a majority of incarcerated women are black, most are young, single mothers with either a high school diploma or GED, most women prisoners are there on a first time offense, and a majority of women are jailed for drug offenses or stolen property.
These characteristics reflect the social construction of the criminality of women because women are not typically thought of as people who commit serious crimes; based on these characteristics, it appears that many of the women in prison were there because of a one-time mistake or the need to support themselves and their children. While the criminal justice system attempts to treat women the same as men, there is no real equality between the two groups of people because they are committing very different crimes that result in different levels of punishment.
The "difference" that appears in the social construction of the criminality of women is apparent in people's opinions of crimes that are committed by both men and women. While it usually isn't a big deal when a man commits a drug crime, women who commit drug crimes are considered "selfish" because when they do so it is believed that they are only thinking about themselves. As a consequence, while the criminal justice system attempts to make the treatment of men and women equal, there is a sense that women who commit crimes are somehow worse than men who commit the same crimes and their punishment is greater.
Time is precious
don't waste it!
Get instant essay
writing help!
Plagiarism-free
guarantee
Privacy
guarantee
Secure
checkout
Money back
guarantee
Get a Free E-Book ($50 in value)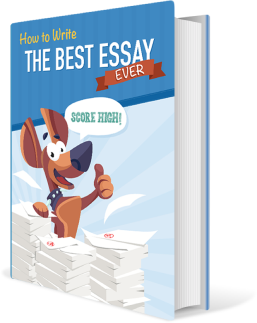 How To Write The Best Essay Ever!