Kite Runner, Essay Example
Pages: 4
Words: 1181
Essay
This Essay was written by one of our professional writers.

You are free to use it as an inspiration or a source for your own work.
Hassan and Amir have two major kinds of relationships. They both consider each other a friend but Hassan also treats Amir has his boss. Amir is the only child of his parents, thus, he also sees Hassan as a brother and hangs out with him. If Hassan was not there, Amir might have been lonely. Hassan also sees Amir as an inspiration and wants to be like him. Hassan serves Amir as a boss because he knows Amir's father has given job and house to Hassan and his father. Thus, Hassan believes that in addition to being a friend, he also has to protect Amir from enemies such as Assef.
Amir wants to be a writer but his Baba wants him to be brave just like himself. This is why Baba favors Hassan who is more like Baba's ideal son. Amir feels that his Baba is disappointed in him and wants to impress him. This is why he takes part in the kite festival. Amir is close to Baba's friend Rahim Khan because Rahim Khan encourages Amir's love for writing. Amir thinks only Rahim Khan understands him and is open with him. Amir and Baba's relationship eventually improves after moving to the U.S. and they talk about their ideas more with each other. Baba also becomes less strict in the U.S. and more open minded. As a young boy, Amir was reserved and didn't really open himself to anyone except Baba's friend Rahim Khan but he becomes more social as an adult and also more open about his passion for writing.
When Amir was young, he didn't fit the ideal Afghan image of a son which is why he thought Baba was disappointed in him. Even though he was close to Hassan and treated him like a friend instead of a servant, he was also envious of Hassan because Baba was more impressed with Hassan. Amir wanted to impress his father but he also loved writing. When he finally got the chance to impress Baba by winning kite festival, he didn't help Hassan against Assef because he didn't want to lose the opportunity to impress Baba. In Afghan culture, being coward is a shame, thus, Amir started feeling guilty for not helping Hassan even though Hassan always stood up for him. This is why he decided to get rid of Hassan by hiding things under Hassan's pillow. He didn't do it because he hated Hassan but because Hassan made him feel guilty.
When Amir receives call from Rahim Khan and comes to Pakistan as an adult, he comes to know about Hassan's actual relationship with him and his courage in protecting the house. He feels angry and bad because he didn't only betray a friend only but also a half-brother. He feels even guiltier because even though he betrayed his friend and got him kicked out of the house, Hassan still gave his life to protect his house in his absence. This increases Hassan's status in Amir's eyes and this is why Amir decides to help Hassan's son Sohrab so that he can make up for some of the childhood mistakes. Later Amir takes the same role towards Sohrab that Hassan played to Amir.
One of the reasons Assef didn't like Amir hanging out with Hassan was that because Assef considered Hassan from an inferior class. Assef was racist and believed that he and Amir come from superior classes than Hassan and, thus, should not interact with Hassan. Even as a child, Amir didn't think like Assef because Baba never treated Hassan and his father any differently and, moreover, Hassan was both a friend and a playmate to Amir. The novel also tells us that in some societies, parents have particular expectations from their sons. Baba was brave even as a child and in Afghanistan men are supposed to be brave. This is why Baba was more impressed with Hassan than Amir because Hassan was more brave and manly. Hassan was treated well by Baba but he still protected Amir as a servant in addition to being a friend and this is why he chose to die rather than giving Amir's house to Taliban. This tells us that owner servant relationship is deeper and stronger in some societies where owners will even give their lives to protect the property of their owners. This is why Hassan admitted to stealing items Amir put under his pillow even though he didn't steal them because he didn't want to embarrass or disappoint his owners.
When I think about China and Taiwan, I see some similarity in the Afghan culture in the book to traditional societies in China and Taiwan. In some traditional societies in Mainland China, a man's honor is more important than anything else and he would rather die than violating his honor. The loyalty to honor in some Chinese societies is just like Hassan who didn't give the house to Taliban because he thought it would bring shame to him and his family even though it was not a wise thing since Taliban were more powerful. Baba and Amir's relationship also reminds me of some Chinese and Taiwanese parents who do not want their sons to go in arts or other less glamorous professions. They want their sons to become doctors, engineers, and businessmen because this is the dominant thinking in the society.
I also see one another similarity between Chinese culture and the Afghan culture. In both cultures, discrimination exists on the basis of ethnic backgrounds. Even in China, people in big cities such as Beijing and Shanghai consider those from other parts of the country inferior and complain that they are creating problems in big cities. People in big cities consider those from small cities is less educated, backwards, and less intelligent. Another similarity though positive is that in both cultures, family and relationships are important. Even Chinese and Taiwanese have very close-knit family systems and they believe one should remain loyal to family no matter what the circumstances. I also see myself in Amir's position because I know the pressure of parents' expectations and how difficult it is to deal with them when your interests are not the same as your parent's dreams. Even though I do not agree with Amir's choices as a child but I know he only wanted to impress his father.
I might have handled things differently than some of the characters in the story. Even though Hassan's character is brave but I would have given the house to Taliban instead of sacrificing my life and my wife's life as well. I would look at the situation and think about it logically instead of thinking about the tradition. I know this because I was young, I would always advise my friends to stay away from the fights in school even when others would start it. In China, school teachers often punish both parties involved in a fight and it hurts those who are good in studies more than those who do not care much about their school performance. This shows that I like to think logically and not always with emotions.
Time is precious
don't waste it!
Get instant essay
writing help!
Plagiarism-free
guarantee
Privacy
guarantee
Secure
checkout
Money back
guarantee
Get a Free E-Book ($50 in value)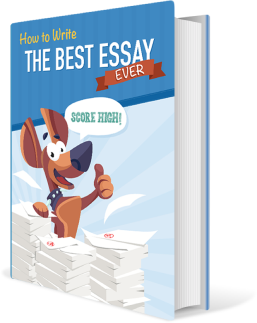 How To Write The Best Essay Ever!