Language and Problems of Knowledge, Essay Example
Pages: 7
Words: 1843
Essay
This Essay was written by one of our professional writers.

You are free to use it as an inspiration or a source for your own work.
For some time, psychologist has been curious about how children's cognitive development occurs. It is obvious that cognitive refers to the mental functions and process of the mind. This includes memory, being able to plan, perceptions of situations, and language. Previously, it has been believed that language is essential to thought and knowledge. Consequently, this would mean that infants are unable to develop and acquire knowledge because they have yet to acquire language. So, that leaves the question of how does knowledge occur. Piaget, a pioneer in the field of psychology, based all of his work upon observations. According to him, children go through various stages of cognitive development. He believed that these stages led to cognitive abilities. Yet, the definition of language is difficult to define. Language has been described as any type of articulation. Any person who has been around small children have heard utterances and their concept of speaking. Often, small children understand more words than they can actually speak. A plethora of studies and methods have been used to determine if it is possible for infants to think before they have learned language.  Language is only a supportive tool that allows further accumulation of knowledge, but is not required for the development of cognitive abilities.
Being able to categorize displays cognitive ability.  In one study, infants were shown 12 realistic photographs of different types of chairs. They were then shown non-chair furniture. The researcher noted that the infants paid closer attention to the non-chair furniture, indicating that they had formed categories of chair furniture. For example,
"The infants gave more attention to these non-chair pictures than to the novel chairs. This indicates that they had formed a category equivalent to 'chair' that did not include other types of furniture. When they were familiarized with a set of photographs of couches, they treated novel couches as familiar, but showed novel category preferences for chairs, beds and tables by looking at these for longer, showing that in this case they had formed category representations for 'couch'. This is good evidence that 3 and 4 month olds can form individuated representations for chairs and couches as separate categories, separate also from the categories of beds and tables" (  page,  36)
There are numerous studies similar to this one that conveys that infants are able to think and analyze prior to learning language. Further studying even showed that infants were able to categorize animals versus furniture. They were able to understand that beds, chairs, couches and other furniture belonged together, but knew not to include cats and dogs. The fact that infants are able to categorize shows that they are already equipped with the basic cognitive abilities needed to form complex connections later in life.
Infants use many sophisticated skills in order to categorize. Infants are able to use cues. A cue is a signal that creates a response. A cue can be a "visual signal, sound, touch, or taste". Infants use cues in much the same way that adults do. Accordingly, researchers found that infants were unable to categorize cats and dogs when only the head region was shown. This leads to the belief that infants are able to distinguish particular characteristics of the animal. A hanging ear versus a pointed ear may be the cue that infants are using to categorize dogs and cats. For example: "The experiments described in Section 3.1 showed that it is likely that infants tend to prefer to use information from the head area of cats and dogs in order to distinguish between them" (41)  In another experiment, infants were able to distinguished between toys depending upon if they had legs or wheels. These infants were aged 14-22 months. This also supports that infants at this age are using these cues to make broader category contrasts.  Mandler adds, "This supports the idea that older infants use specific, salient attributes to make broad contrasts between global categories of objects, for example, using legs versus wheels to distinguish animals from vehicles" (1992, 2000). So, now that we know that infants are able to use cognitive ability, exactly how do they build upon those concepts?
The single-process model attempts to explain how the knowledge journey takes place. This process conveys that the infant gradually acquires knowledge when they are presented with more information. ' (Eimas and Quinn, 1994; Madole and Oakes, 1999; Quinn and Eimas, 1996a; Quinn and Eimas, 1997; Rakison and Poulin-Dubois, 2001). Again, this process supports the idea that language serves as an additional input for information, but not as the foundation of cognitive ability.  They go on to explain how infants add to their cognitive knowledge by naming and looking at objects with parents' assistance. (43) On the other hand, (Mandler, 1992, 2000), that infants begin using abstract thinking much earlier.  She coins what she calls the dual-process model that involves a second process that works in conjunction with the formation of schemas. She believes that infants are able to form image schemas. If infants are able to do this, they can separate animals from other non-animal objects. They can even understand motion, or that some things move by themselves without help from others. She believes that perception schemas and image schemas are working together in the little minds of toddlers.  Parents of infants have believed for years that their babies were able to recognize their faces and voices. With that being said, it is obvious that infants are able to recognize images and sounds. A study conducted by y DeCasper and Fifer (1980), found that infants around the age of 4 weeks prefer their mother's voices over other female voices. This supports the fact that infants have the ability to recognize speech sounds before they are born. It also explains why they have preferences for voices they have continuously heard via the womb.
The use of language is the next step for infants. Most babies are able to recognize words by the time they are 7 or 8 months. It seems as if during this time, babies realize that all objects have names, but that is not quite the case. Infants seem to understand that objects have names long before that age. However, babies seem to have a vocabulary spurt during this time. This spurt has been attributed to the development of the infant's vocal tract. So, as the baby ages, he/she is more able to produce sounds of speech. So, then it is possible that they understand the sounds and speech of adults, but are just unable to mimic the sounds due to the anatomy of the vocal tract. For example:
"The infant human's vocal tract is not simply a miniature version of the adult human tract and, up to the age of 3 months, it actually resembles the vocal tract of a chimpanzee more closely than that of an adult human. The infant's larynx is positioned high up so that the epiglottis nearly touches the soft palate at the back of the mouth. The baby's tongue is large in relation to the size of the mouth, nearly filling the oral cavity, while the pharynx is very short compared to that of an adult, allowing little room for the back portion of the tongue to be manipulated" ( 83)
Consequently, anatomy has more to do with a baby's ability to speak than metal cognition.
First words of infants are somehow linked to experience. This means that infants must be able to understand and comprehend their surroundings. Infant's first words have a plethora of meanings. Some of those words are bound by context, while others are not as restrictive. There has been significant links between a child's first words and their experience with adult conversation. Usually, the child's first word is one that he/she has heart consistently from parents are caregivers. However, once children have gained knowledge of more words, they become less dependent upon the experiences they have. Likewise, children who are unable to consistently hear words tend to have more of a delay in speech than others.  For example:
"Nelson argued that the kind of words that children produce is related to their overall rate of language development. Her argument was supported by data from a study by Bates et al. (1988). They found that the children who acquire a greater proportion of object names tended to build up a vocabulary more quickly than children who have fewer object names in their early vocabulary (up to the age of about 18 months). This supported Nelson's argument that children who adopted a referential style would have faster vocabulary development."
From the research completed by various persons, it is evident that language takes place last, and have very little to do with cognitive ability.  The development of language ability is believed to take place in the prefrontal cortex. However, the prefrontal cortex of infants does not completely develop until age six. There are many factors that attribute to a child's development of knowledge, but language is not the foundation. It seems more so that language is the end result of cognitive ability. In other words, infants are able to develop language because of the other cognitive abilities that are already in place at birth. Learning grammar and syntax as a child is a complex process that involves many skills.  Infants have cognitive flexibility early on. This enables them to think and behave in certain ways according to the environment to reach goals. At some point, infants realize that when they cry, they will be fed, picked up, or even just cuddled. Once they have learned this, they are able to use this to meet their needs. Infants have long been thought to only have the cognitive ability to meet their most basic needs of food and being able to relieve themselves. However, much of infant behavior has been determined to be goal oriented. For example, "working memory is related to planning in this view of executive function. Working memory refers to that aspect of remembering that involves holding things actively in mind in support of ongoing plans of action". Infants are able to do this in order to get what they feel they need. For example, a child may be playing with one toy and then notice another toy across the room. The child may begin crawling towards the other toy. This shows planning and intent on behalf of the child. The child has decided to play with this new toy and leave the old toy behind. Chomsky adds, "When children begin to be able to do this, their behavior becomes less haphazard, and progressively more strategic and organized."
Works Cited
Chomsky, N. (1988) Language and Problems of Knowledge, MIT Press.
DeCasper, A. J. and Spence, M. J. (1986) 'Prenatal maternal speech influences newborns' perception of speech sounds', Infant Behavior and Development, vol. 9, pp. 133–50.
Nelson, C. A. and Luciana, M. (2001) Handbook of Developmental Cognitive Neuroscience, Cambridge, MA, MIT Press.
Piaget, J. (1952). The Origins of Intelligence in Children, International University Press.
Quinn, P. C., Slater, A. M., Brown, E. et al. (2001b) 'Developmental change in form categorization in early infancy', British Journal of Developmental Psychology, vol. 19, pp. 207–18.
Time is precious
don't waste it!
Get instant essay
writing help!
Plagiarism-free
guarantee
Privacy
guarantee
Secure
checkout
Money back
guarantee
Get a Free E-Book ($50 in value)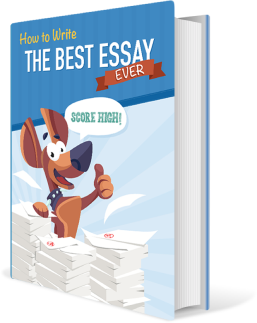 How To Write The Best Essay Ever!