Language – Innate or Learned, Research Paper Example
This Research Paper was written by one of our professional writers.

You are free to use it as an inspiration or a source for your own work.
First Article: Noun Compounds and Innate Input
Michael Ramscar's and Melody Dye's 2010 work, "Learning Language from the Input: Why Innate Constraints Can't Explain Noun Compounding," seeks to address one specific factor is the learned or innate language debate. The authors maintain at the outset that extensive research on plurality of nouns, in both children and adults, indicates that learning does not account for constraints typically governing these processes of noun compounding. More exactly, and with a highly deliberate focus, Ramscar and Dye conduct their study to gain insight into the level ordering mechanism, which they suspects as being an internal, innate mechanism in place apart from grammatical conditioning. In the introduction, the authors essentially present the mystery fueling their research, in that a child will say, "mice-eater," but not, "rats-eater." The difference is critical in determining how a child may automatically order or assign plural noun functions, and this strongly goes to reinforcing innate influences in language acquisition and application.
The first experiment related to ascertaining adult constraints. 80 English-speaking students at Stamford University were given booklets with eight compound nouns, to determine what meaning the students would assign to recursive elements; whether, for example, a, "red rats eater," would be perceived as a red thing eating rats, or one that eats red rates. The second experiment focused more on reflexive compounding tendencies, as another sampling of eighty students was presented with noun-noun compounds in which the head noun was always pluralized. Five other studies follow, alternating between children and adult subjects in randomized samplings, and all maintained within the auspices of Stamford University. Each ensuing experiment addressed perceptive reactions to compound noun structures, either as words or, with the children, as images. All the research, carefully distilled by Ramscar and Dye, reveals contrasting results, or at least data subject to further interpretation. For example, the results indicate that the authors' original supposition is valid. Level ordering, differentiating between regular and irregular forms: "Reveals the existence of an innate constraint on compounding which prevents regular plurals from entering compounds, while allowing irregular plurals to do so" (Ramscar, Dye, 2010, p. 36). At the same time, other factors influenced the perceptions and reactions of both the child and adult participants, as in a distinct dislike or aversion to plural nouns that "sound wrong" or do not feel natural because of an excess of sibilant, "s," sounds required for the pluralization.
Ultimately, the findings of all the experiments may be said to support either learned or innate mechanisms in language, given the highly precise confines of the research. As noted, it appears that the authors' intent was to validate innate processes as accounting for marked differences in interpretation of noun compounds. Both children and adults tend to favor certain forms intuitively, and in ways by no means in accord with any environmental instruction in grammar and syntax. However, the authors conclude that their extensive and highly-focused research supports that innate constraints require only conditioning, and that modifying linguistic perceptions in children must translate to equivalent learning in adults. Ramscar and Dye appear satisfied to have deduced a significant, innate process governing initial responses to compound noun forms. Some of this, as noted, is a reflex triggered by unpleasant associations somewhat removed from actual interpretation. They nonetheless conclude, and seem confident in, the established evidence supporting learning as effective in moderating perception. This confidence is augment by Ramscar's and Dye's absence of recommendations for further study. Regrettably, and as with the article to be explored below, this admirable study is limited by an intensity of specific focus. Language is an extraordinarily wide field, certainly, but it seems unlikely that genuinely important – and consistently valid – findings will emanate from an examination only of noun compounds. This approach is intriguing, yet it must also proceed only by ignoring other variants in acquisition, which may well go to influencing the object of study itself.
Article Two: Language Variation
In 2008, Professor Charles Yang of the University of Pennsylvania chose to explore innate processes in language acquisition by setting existing research into a mathematical framework. Beginning with the assumption that the three factors identified by Noam Chomsky – genetic predisposition, life experience, and peripheral principles typically apart from language development itself – determine the nature of human language, Yang focuses his study on examining the inevitable links between these variables, and in a highly mathematical manner. He begins by translating the theory of parameters, in which a child is inherently moved to acquire language within a set of constraints, into a formula. This is Yang's admitted reinforcement of the importance of parameters, which thinking has been dismissed in recent linguistic research (Yang, 2008, p. 2). He goes on to compare and contrast international models, noting both recurring instances of language learning within parameters as intrinsically exponential, as well as how variations within different languages must be taken into account as affecting the processes.
Moving on, Yang's study then centers more on that exponential factor as determining acquisition rates and abilities. As precise as Yang's calculations are, he maintains a foundation based on his assumption that innate and learned behaviors must work in concert, simply because language itself is too complex to be even primarily achieved through innate systems alone: "It seems highly unlikely that all possibilities of language variation are innately specified" (p. 10). Then, and citing multiple examples of academic research, Yang factors in the variable of will, subconsciously or otherwise directing a child's ingestion of language. For example, a child will typically accept grammar that accords with previous instruction, and accommodate irregularities that do not. However, there comes a point in the development where an "alarm is sounded," because the irregularities rival the norms. This is Yang's Productivity assessment, and he examines a random sample of 86, 442 child utterances to determine frequency rates of usage. The results are mixed, as Yang admits, which tends to validate his conviction that core learning, innate linguistic knowledge, and peripheral elements interact in ways more complex than may be identified mathematically.
Professor Yang's study is both intensely precise and complex, yet also grounded in clear, linguistic issues related to learning. He concludes, not unexpectedly, that a great deal more research, specifically in regard to evolutionary settings of language, is required. This work, as analytically constructed and formulaic as it is, cannot either fully support or clarify what appears to be Yang's contention: the factors of biological predisposition, learning, and peripheral elements must interact in ways too complex to be adequately mapped out. If Yang's article suffers from a limitation, it is that of an almost impossibly intricate breakdown of language components and processes that essentially eclipses his intents. In more plain language, he goes to extreme and mathematical lengths to explore systems inherently visceral, or at least not conducive to formula expression.
Summary and Conclusions
These two studies irrefutably confirm that, in the research surrounding language as innate and/or learned, there are no arenas within the subject escaping academic attention. This is, in fact, why I selected such clearly recondite examples, because I sought to better comprehend just how minutely science is committed to uncovering a definitive answer. As is evident, again, the efforts are virtually boundless, as these pieces of work are only a fractional representation of similarly focused studies. Moreover, the nature of this kind of exhaustive research gives me a distinct impression, which is that science is unwilling to wholly ascribe the faculty of language as an internal, natural presence. Both articles acknowledge the innate component in language, yet both also go to great pains to "chain" this factor in. There seems to be an almost overt urgency to present learning, and in any form whatsoever, at least as equally instrumental in language acquisition as innate ability.
The technical expertise of these articles renders them relatively useless to the ordinary person. Then, there is no assurance that the studies will have long-lasting value that will reshape thinking on the issue. I must reiterate: the intensity of focus and specificity of subject matter appears to ignore, or even weaken, what investigation should more pursue. More exactly, the works generate in me a desire that these minds would direct themselves to substantiating, rather than refuting or modifying, innate forces as forming language. To that end, I believe there has been more than enough testing done in regard to reaction and interpretation, and that future work should address actual, biological and cerebral processes. It is reasonable to conclude today that language must be developed through in ways simultaneously innate and learned. This being the case, how the learning occurs, inherently subject to endless variables, seems far less meaningful than ascertaining just how the innate processes are triggered and arise.
References
Ramscar, Michael, & Dye, Melody. (2010). Learning Language from the Input: Why Innate Constraints Can't Explain Noun Compounding. Cognitive Psychology, 62 (1), 1-40.
Yang, Charles. (2008). Three Factors in Language Variation. Lingua, 120 (5), 1160-1177.
Stuck with your Research Paper?
Get in touch with one of our experts for instant help!
Messenger
Live chat
Time is precious
don't waste it!
Get instant essay
writing help!
Plagiarism-free
guarantee
Privacy
guarantee
Secure
checkout
Money back
guarantee
Get a Free E-Book ($50 in value)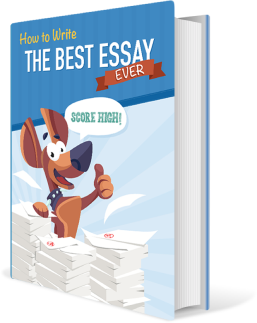 How To Write The Best Essay Ever!