My Personal Statement, Essay Example
Pages: 3
Words: 890
Essay
This Essay was written by one of our professional writers.

You are free to use it as an inspiration or a source for your own work.
"Darling, it will just sting a little." At age ten, she was my first patient, a young girl dehydrated and urgently needing a bag of Ringer's glucose. I was a newly trained medical assistant at a local clinic and, to gain the patient's trust, I needed to trust myself first. As I asked her to remain still, I steadied my hand and made a "U" before securing the tubing with Micropore tape. With every drop, I joyfully watched her color improve. With a desire to do more, my journey to pursue medicine began…
Born in California, my family and I moved back to Taiwan when I was still toothless; there I spent my first decade. From Taiwan we migrated south to New Zealand, where I first learned the alphabet song and fell in love with all things Kiwi – people, bird and fruit alike. Four years later, after we moved to Australia, I discovered you could keep all sorts of gnarly critters as pets, if not a Koala. A Taiwanese, a Kiwi, an Aussie and a New Zealand All Blacks fan, two things had kept me grounded: my family and my goal of becoming a physician. In Australia, pharmacy is a 4-year undergraduate bachelor's degree, which I viewed as an ideal preparation for medicine. So, together with my love of chemistry, I entered pharmacy school in Sydney.
Part of my pharmacy training involved medication reviews, where I provided opinions to clinicians on drug interactions, contraindications and side effects. During the review sessions at a HIV clinic, I watched Glen and his wife's emotions fluctuate with his CD4 counts. The doctor's thoughtful words and expertise had kept their spirits together. "It's important to listen without judgment," he said to me. To Glen's worried wife, I said, "Don't worry, I have faith that he'll be fine," knowing that those words were not enough. She inquired about his change in treatment but, without medical training, I apologized and recommended she speak to his physician. Nevertheless, I was humbled by her trust. After reviewing Glen's chart, I learned the old antiretroviral had caused his LDL to increase 10-fold. He exhibited no symptoms, however. It is remarkable, I thought, that such resilience and fragility can coexist in one person. I thought as well that a life-long learning in medicine could explain these clinical outcomes.
Although a U.S. citizen by birth, I have waited 23 years to come home. By then, I was of legal age to petition for my parent's stay in the country, and together we continue to support each other as a family. Speaking to a few medical schools, it became clear that without a U.S. bachelor's degree, it would be difficult for me to gain admission. In light of this and with an interest in mental health, I chose to study psychology. The interest stemmed from my psychiatric hospital externship, where I witnessed patients and their families struggling to cope with schizophrenia, bipolar disorder and substance abuse. A fatigued mother related to me how her son's illness affected those closest to him, and I hoped my sympathetic ear had lent her some comfort. Even with counseling, multiple medications, and electric shock therapy, it was disheartening to see that many patients remained unresponsive to treatment. At the same time, others with identical diagnoses went into spontaneous remission. Human anatomy's meticulous order still yields much unpredictability and, through medicine, I hope to look for ways to fill in the gaps.
Through clinical research, I immersed myself into the local culture of medicine. As a team, my colleagues and I set out to find the correlation between patients' answers to our interview questions and their degree of medication compliance. While there, I acquired skills ranging from from how to take vital signs to what hematocrit count means. It was 2 pm; physicians quickly ate their lunches before returning to examine a row of x-rays. Others would forgo lunch altogether, on the phone ordering prescriptions, while interns presented treatment plans to the attending physician for anything from hypertension to vertigo. Some reviewed lab results, monitoring patients' INR and explaining why green leafy vegetables are not good for them. Each patient whom I interviewed told a unique story that I will be able to more fully understand with a medical education.
From the Down Under and back, I love that I have encountered different cultures, peoples and places, all of which paved my path to medicine. My desire to become a physician was sparked by my first patient, solidified by pharmacy education, and anchored by clinical experiences. Glen joked that I am, "a pharmacist crossing over to the other side." Indeed, I am crossing over to your side – if you will have me – because of my passion for clinical practice. For me, it is not enough to know only about the "triple whammy" combination; I wish to prevent, diagnose and treat patients with renal failure. I am crossing to the side of learning, not just the what, but also the why and how: why two people with the same ailment may need to be treated differently, and how the same treatments can lead to different outcomes. Medicine will expose me to advances in sciences and, with judgment and humility, I will use that knowledge for the benefit of patients. It will be a privilege, and for that I am grateful.
Time is precious
don't waste it!
Get instant essay
writing help!
Plagiarism-free
guarantee
Privacy
guarantee
Secure
checkout
Money back
guarantee
Get a Free E-Book ($50 in value)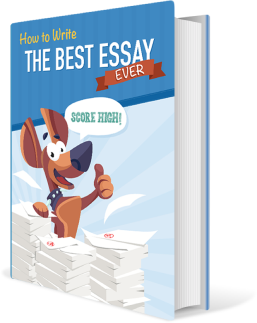 How To Write The Best Essay Ever!