Leadership Best Practice Guidelines, Capstone Project Example
This Capstone Project was written by one of our professional writers.

You are free to use it as an inspiration or a source for your own work.
Introduction
From a professional perspective, I have learned much about myself and my ability to improve my knowledge, skillset, and experiences in the nursing field to date. I have witnessed an evolution of the practice environment in many ways and have been blessed to be part of the changes that are taking place that have influenced my practice perspective in a positive manner. Therefore, I must utilize these skills and knowledge in such a way as to improve my own abilities to be successful in the nursing profession in every decision that I make. I believe that there must be a strong foundation for success, and this is best achieved through the development of a framework that will support and allow me to be fully engaged in the practice setting in many different ways. This process offers a continuous learning curve that I must embrace in order to serve my patients well and to maximize my contribution to nursing as best as possible.
Body
My educational journey has opened my eyes to the many opportunities and advantages that nurses have to offer to the healthcare industry. Nurses wear many hats and are required to perform a variety of roles; therefore, optimal knowledge, education, training, and preparedness are essential for professional growth and development (Masters, 2014). I have learned through my education that nurses must embrace new challenges and continue to learn on a regular basis as new tasks and technologies evolve and new alternatives are presented (Masters, 2014). This requires my full attention and focus in order to be successful in treating patients with the utmost respect, dedication, and commitment to promote healing and recovery. Nursing is not represented by a single identity; rather, it reflects a well-defined purpose and scope that is multifaceted and supported by many beliefs, theories, core values, and prior evidence, all of which come together to create a comprehensive environment of care and treatment that supports the growth of the practice in many ways (Johnson, Cowin, Wilson, & Young, 2012).
My pursuit of a nursing degree has been instrumental in my understanding of how nurses play a significant role in patient health and wellbeing. The skills that I have acquired to date reflect the importance of understanding my skillset and my ability to be successful in meeting the required objectives of the profession. For a potential employer, I must develop a strategy will enable me to be recognized as a worthwhile candidate, and this may be emphasized through my resume and through the interview process. It is important for me to take the steps that are required to ensure that my skillset is available for review and I am able to communicate my strengths to potential employers. At the same time, I must learn how to incorporate my perspectives regarding patient advocacy, quality of care, and patient safety to an organization, and this is best achieved by highlighting specific situations whereby patient advocacy has been supported by a nurse's point of view. In addition, it is important to emphasize the relationship between quality and safety, as these convey the importance of shaping an environment whereby changes to existing protocols may be achieved to reduce potential risks for these patients (DeBourgh, 2012).
From an organizational perspective, there must be a greater focus and commitment towards patient safety, along with an opportunity to examine the key areas where policy is lacking or does not sufficiently emphasize patient needs (Dubois, D'amour, Tchouaket, Clarke, Rivard, & Blais, 2013). It is important to identify areas where the organization must tighten up its understanding of risks regarding patient safety that influence nursing practice and to be mindful of the techniques and strategies that are available to influence change for patients who are at risk of falls or other occurrences in the hospital setting. An organization must be prepared to work collaboratively with its nurses in favor of developing strategies that will contribute to successful outcomes for patients and that will facilitate improved quality of care that will optimize the use of resources and other alternatives.
Finally, from a nursing leadership perspective, I must recognize best practices and continue to explore the best opportunities to achieve patient care quality and the importance of safety in this regard (Purdy, 2013). Nurse leaders must be prepared to manage the needs of their patients effectively and must be able to recognize the value of leadership in supporting the appropriate perspectives and approaches to care and treatment (Purdy, 2013).  This process also reflects the importance of education and a structured learning environment in supporting best practices and the overall development of new perspectives to improve quality of care at a consistent level (Bridges, Herrin, Swart, & McConnell, 2014). There must be a significant emphasis on learning, education, and training throughout the nursing career in order to identify the appropriate best practices and to be mindful of the decision-making that influences patient care and treatment in a positive manner. It is expected that these principles will demonstrate the value of patient needs and expectations at the highest possible level.
Conclusion
Nursing practice continues to evolve and require a special approach to patient care and treatment that will promote greater advocacy for patient needs and optimize safety at all times. This reflects a need for nurses to act in leadership roles and to expand their skillset in order to produce at a high level and to be successful in all areas of care and treatment. It is important for nurses to identify areas where they might use policy as a means of improvement and take their skillsets to the next level through continuous education and training. These opportunities will engage nurses in new ideas and changes that will facilitate the highest possible level of patient care that is available.
References
Bridges, R. P., Herrin, D., Swart, T., & McConnell, M. T. (2014). Creating an innovative educational structure to support best practice among novice nurses.The Journal of Continuing Education in Nursing, 45(2), 60. DeBourgh, G. A. (2012). Synergy for patient safety and quality: academic and service partnerships to promote effective nurse education and clinical practice.Journal of Professional Nursing, 28(1), 48-61.
Dubois, C. A., D'amour, D., Tchouaket, E., Clarke, S., Rivard, M., & Blais, R. (2013). Associations of patient safety outcomes with models of nursing care organization at unit level in hospitals. International journal for quality in health care, 25(2), 110-117.
Johnson, M., Cowin, L. S., Wilson, I., & Young, H. (2012). Professional identity and nursing: contemporary theoretical developments and future research challenges. International nursing review, 59(4), 562-569.
Masters, K. (2014). Role development in professional nursing practice. Jones & Bartlett Publishers.
Purdy, N. (2013, July). Leadership Best Practice Guidelines: Every Nurse a Leader. In Sigma Theta Tau International's 24th International Nursing Research Congress. STTI.
Stuck with your Capstone Project?
Get in touch with one of our experts for instant help!
Messenger
Live chat
Time is precious
don't waste it!
Get instant essay
writing help!
Plagiarism-free
guarantee
Privacy
guarantee
Secure
checkout
Money back
guarantee
Get a Free E-Book ($50 in value)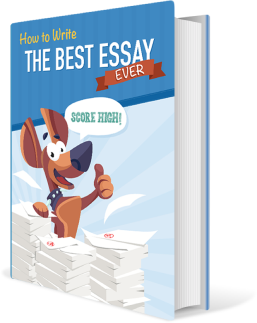 How To Write The Best Essay Ever!