Liability of Medical Institutions, Essay Example
Pages: 3
Words: 852
Essay
This Essay was written by one of our professional writers.

You are free to use it as an inspiration or a source for your own work.
The article selected for this review is entitled "Liability of Medical Institutions for the Negligence of Independent Contractors Practicing on Their Premises" and was authored by John Dwight Ingram. The author claims that while conventionally hospitals have held charitable immunity according to law, there is an increase in liability shift based on the understanding of respondeat superior and corporate negligence. It is occasionally challenging to determine the party responsible for medical errors in the hospital, as errors could be the indirect or direct faults of many. Ultimately, liability based on respondeat superior will make a hospital liable "for the negligent acts of its agents/servants/employees acting within the scope of their employment" (Ingram, 1994, p. 221). On the other hand, corporate negligence is defined as "duty of care to its patients in the selection and supervision of both employees and independent contractors who provide medical treatment in the hospital" (Ingram, 1994, p. 221).
The author argues that the aspect of legal responsibility in healthcare is challenging because the patients are not typically fully aware as to who in particular holds responsibility over the quality of care they receive. Typically, patients expect that the hospital exerts a degree of control over care, as they are the institution that provides their patients with a general expectation of quality. Therefore, common sense dictates that the patient should expect the hospital to make careful selections when establishing staff and third party contractors, as it would be challenging for the patient on an individual basis to determine the ability of each medical professional they will encounter during their hospital visit. Often, patients have little choice in selecting their physician as they enter the hospital through the emergency room and therefore must be seen by the first individual available (Ingram, 1994, p. 227). Thus, their trust is placed more on the institution as a whole rather than the individual doctor.
This article was authored to provide information to both healthcare administrators and healthcare professionals in order to help them better understand the balance of liability that they face in their workplace. A basic understanding of healthcare law is needed by all individuals in the industry so they are able to understand who is responsible for various aspects of patient care. Ultimately, the hospital has responsibility for many of the quality decisions being made and it is important to consider that hospital workers are typically acting in accordance to these preset guidelines. While both the physician and the hospital facility may be partially responsible for medical errors, it is important to determine which individual had the power to make the erroneous decision. The author emphasizes that in the emergency room, unconscious patients never meet their initial doctor and that it is therefore important to consider the hospital as more of an enterprise rather than an institution having individual doctor-patient relationships.
In this article, the author demonstrates that he is in favor of respondeat superior because it is ultimately the hospital who selects their employees, chooses which shifts they work, and provides them with general guidelines by which to conduct their work. In addition, in the emergency setting, one physician is not typically assigned to one patient; there are many different individuals working with the person. Therefore, it is challenging to determine who would be liable in a malpractice case. Since the hospital has a higher degree of control over the situations that occur within its walls, the author argues that liability should fall to the hospital administration rather than the individual physician.
The author discusses respondeat superior in a positive light and demonstrates that this legal principle is necessary in order for hospitals to operate properly. Since the hospital is a collaborative setting, it would be detrimental to place legal responsibility on only one individual. Therefore, this principle protects healthcare professionals and allows them to perform their jobs to the best of their ability by continuing to make medically appropriate judgements. This argument demonstrated that it is logical to judge an employer for the actions of an employee to some extent. In the case of healthcare, employees are not typically free to make their own decisions all of the time and errors may results as a consequence of this. Therefore, even though they were the one to make the mistake, it was done due to the regulations and codes imposed by their healthcare institution. Furthermore, it is necessary to consider that the employer hired the employee and even if the mistake was made on the employee's own accord, the employer has the ability to hire only individuals that are capable of performing the work and can therefore be blamed indirectly. Last, the hospital is a collaborative setting in which a majority of workers are not acting on their own. As such, it is the institution that is responsible for this collaboration and the institution that should receive blame when an error occurs, as it is challenging to determine the individual cause of an error in such a setting.
References
Ingram DJ. (1994). Liability of Medical Institutions for the Negligence of Independent Contractors Practicing on Their Premises. Journal of Contemporary Health Law &            Policy, 10(1): 221-230.
Time is precious
don't waste it!
Get instant essay
writing help!
Plagiarism-free
guarantee
Privacy
guarantee
Secure
checkout
Money back
guarantee
Get a Free E-Book ($50 in value)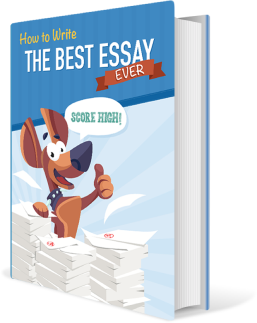 How To Write The Best Essay Ever!